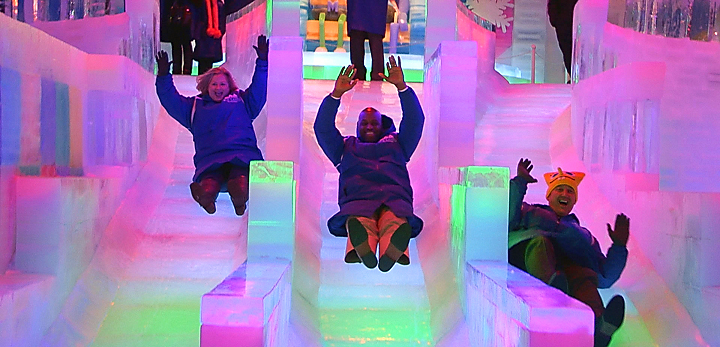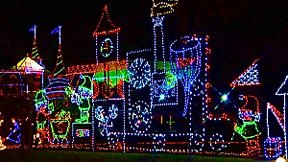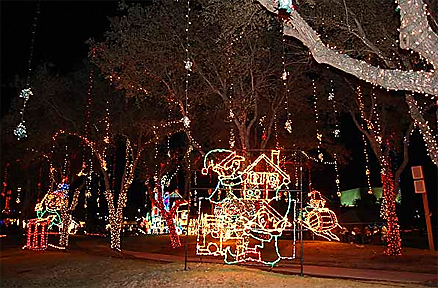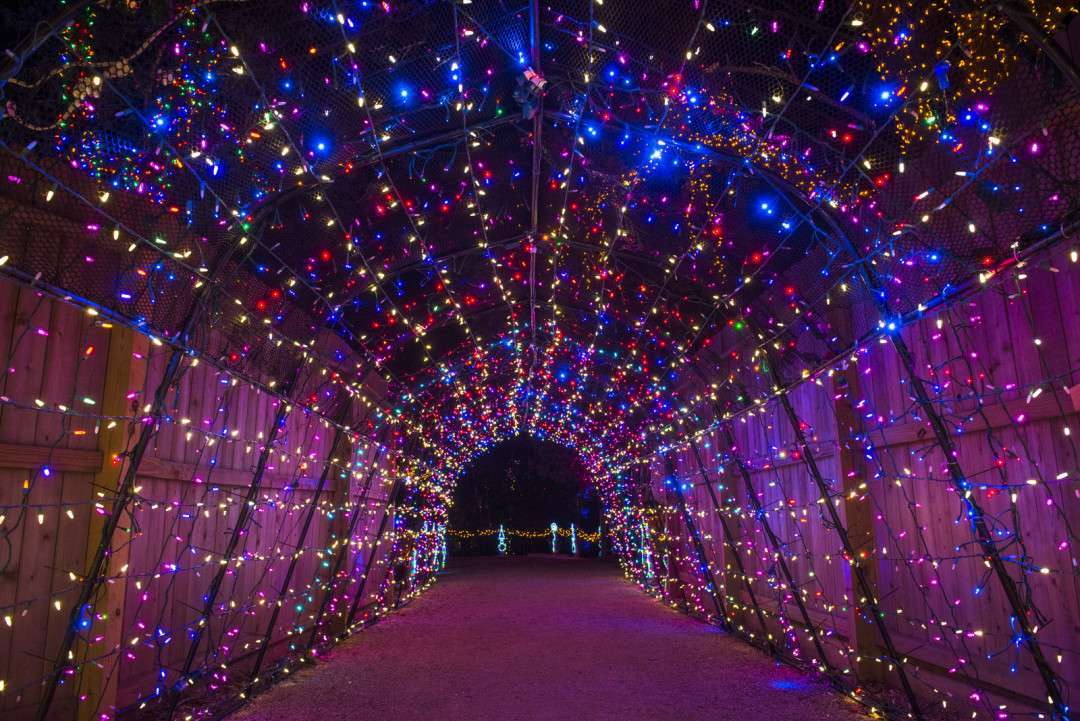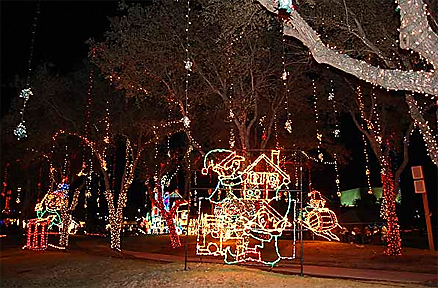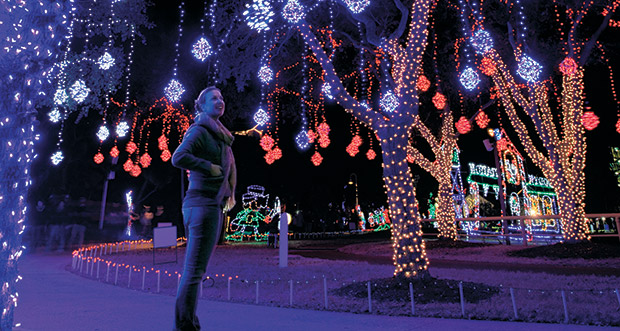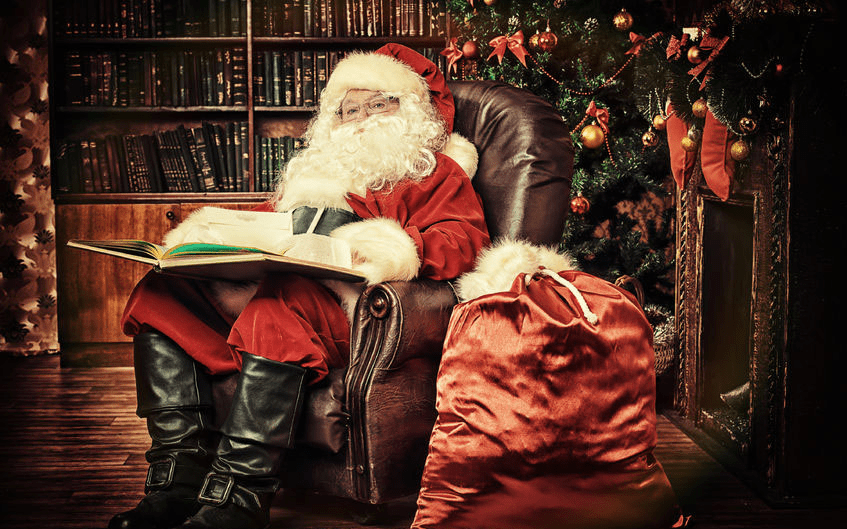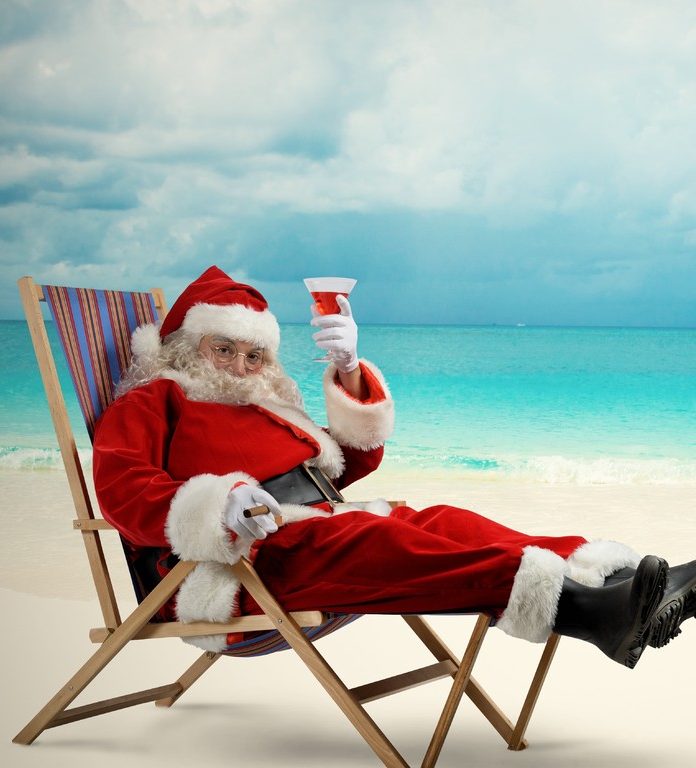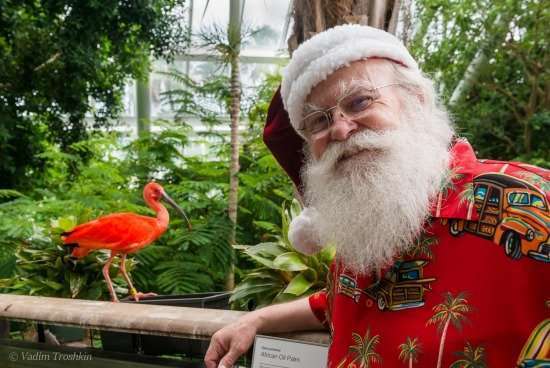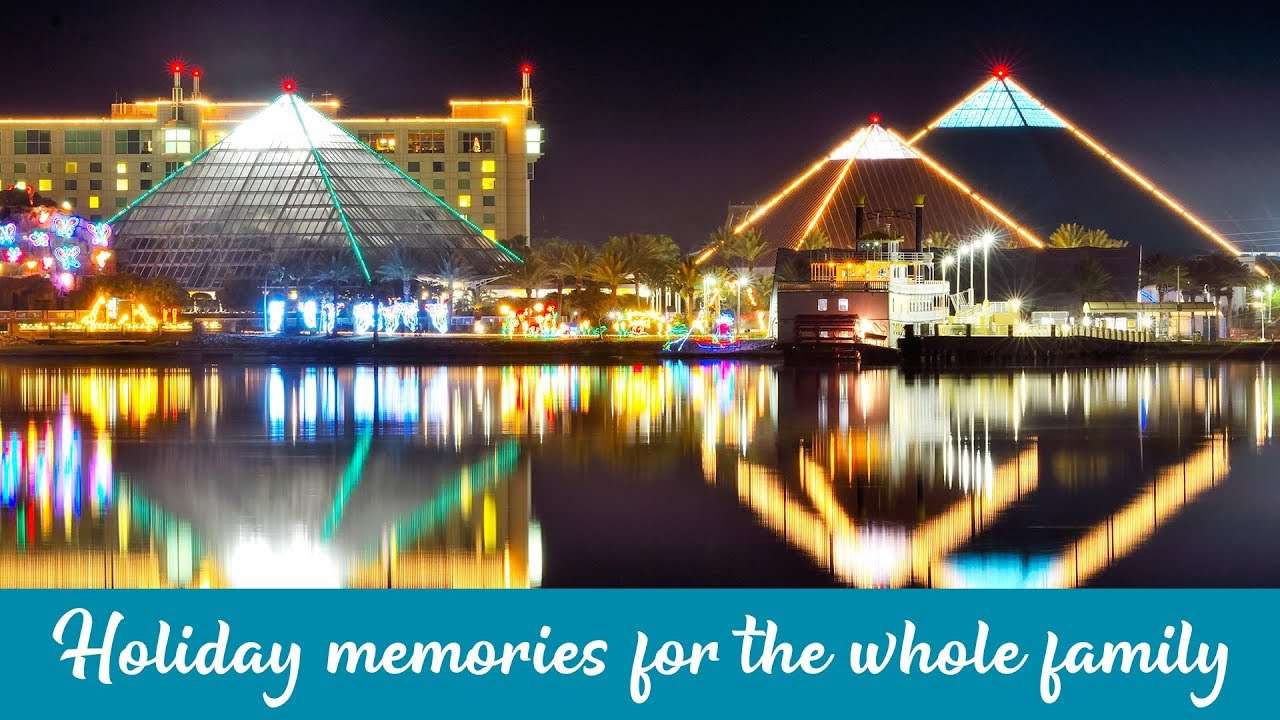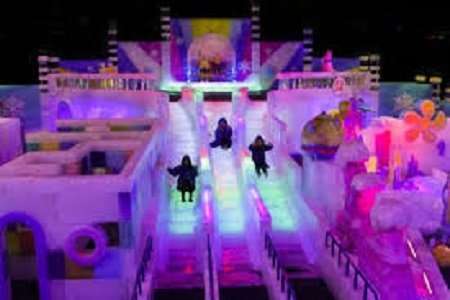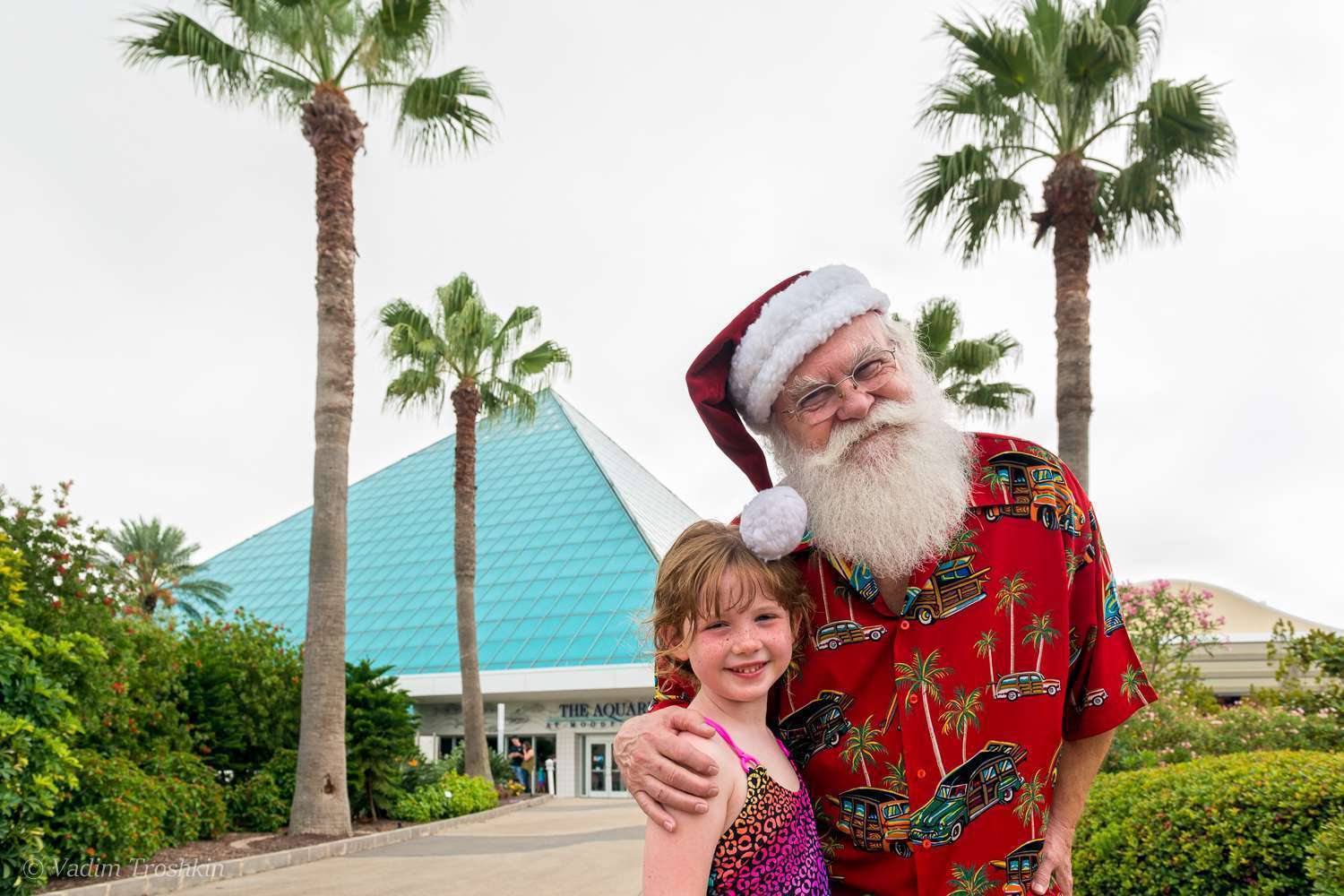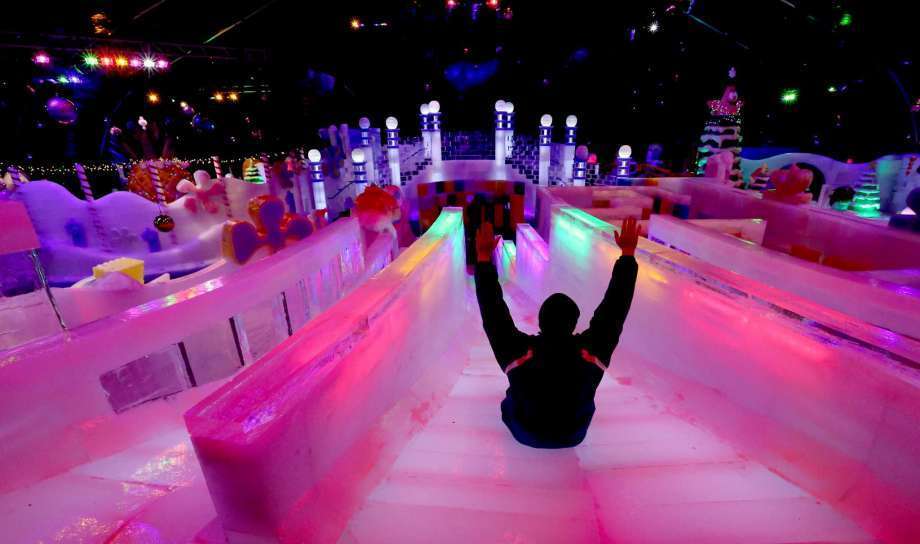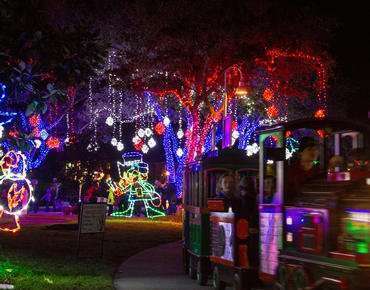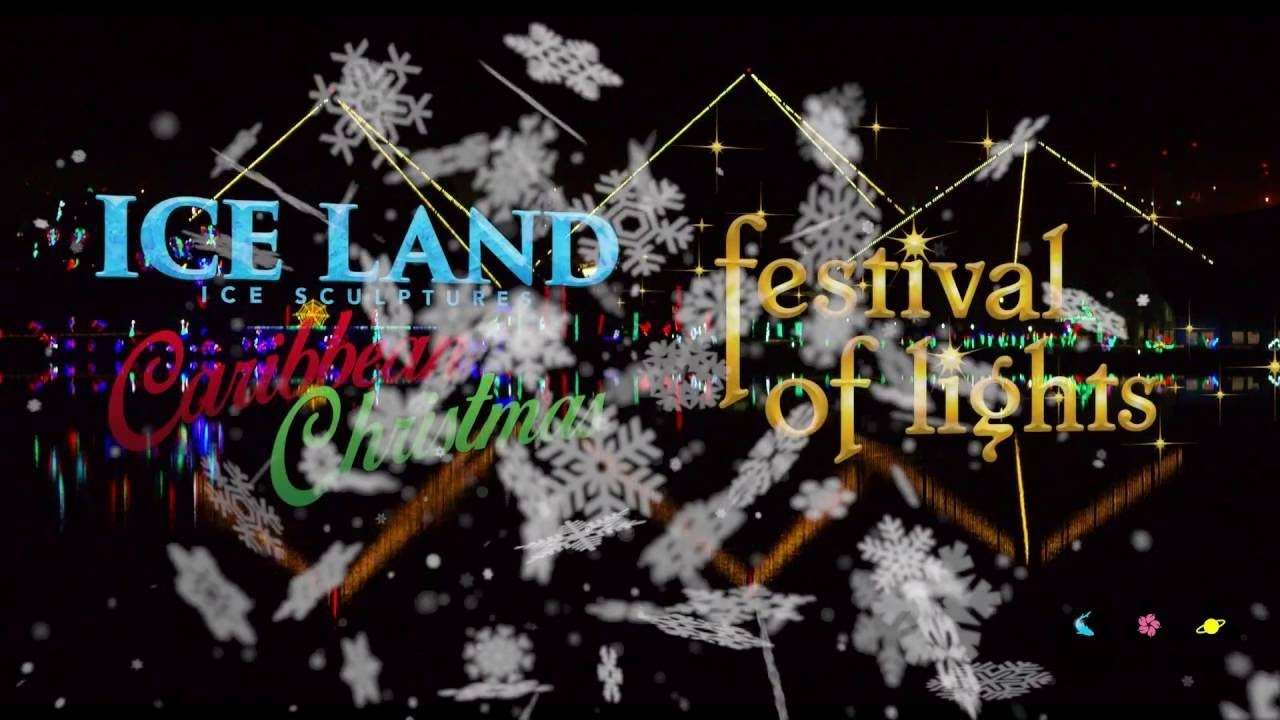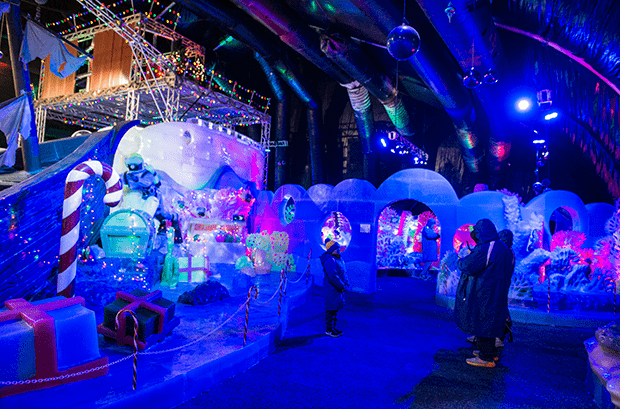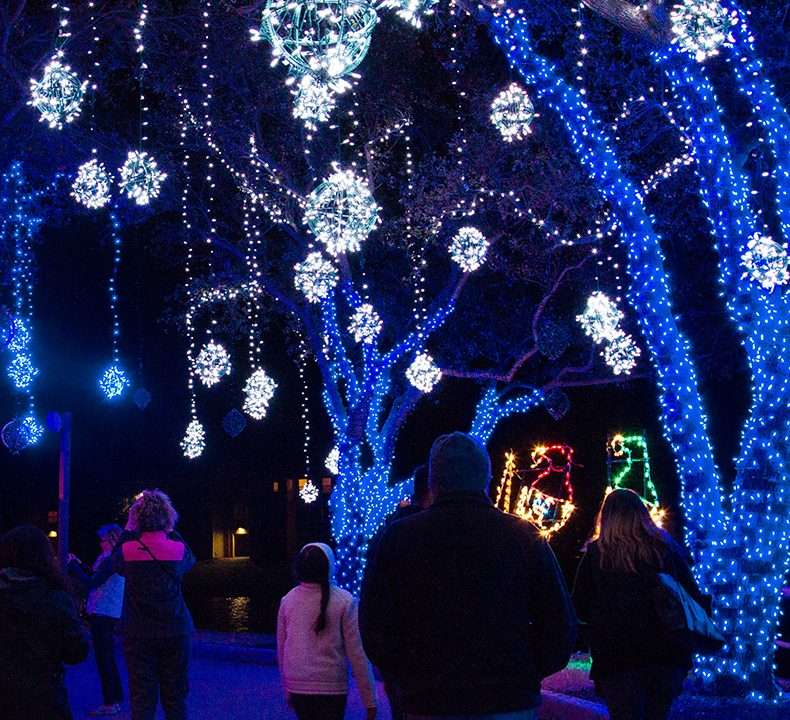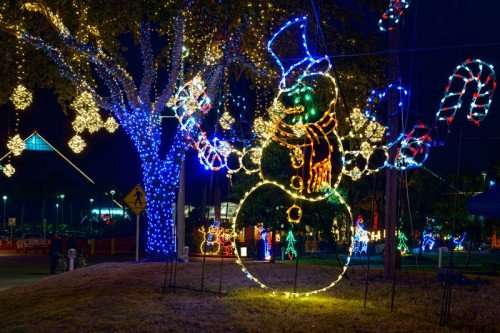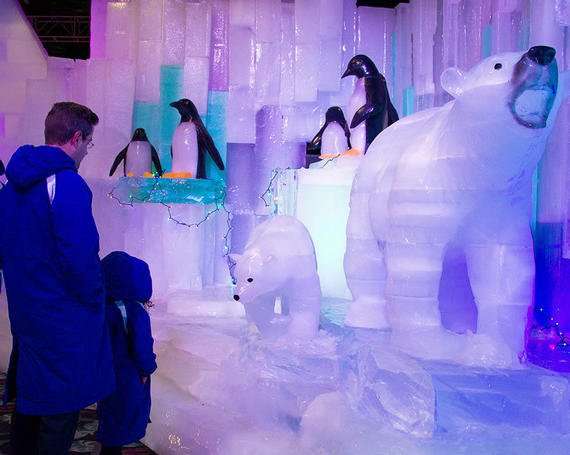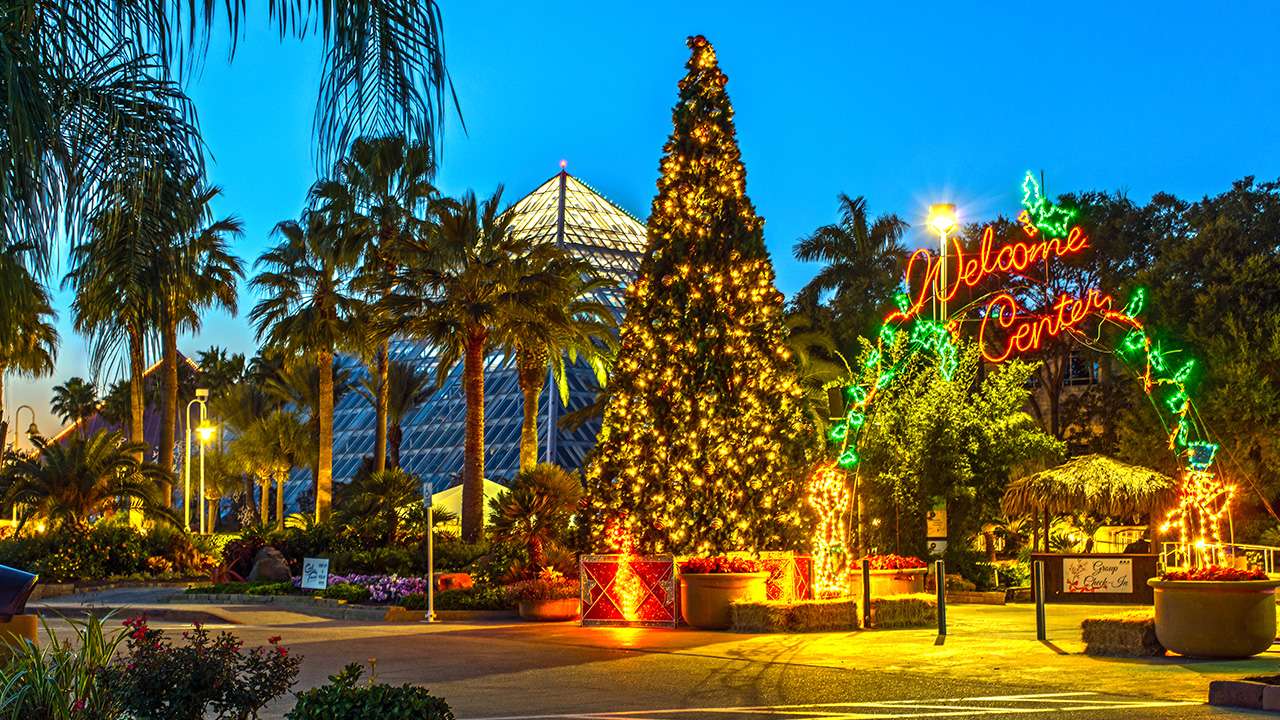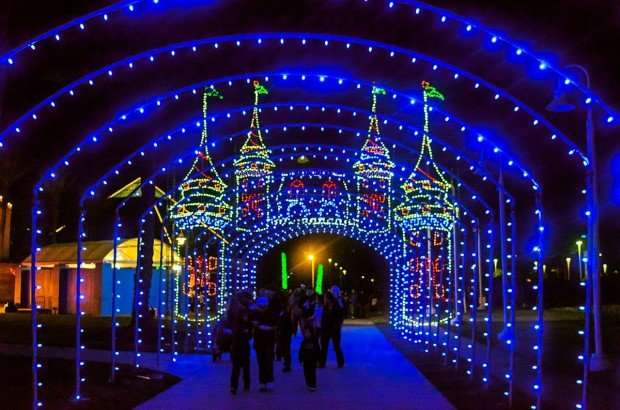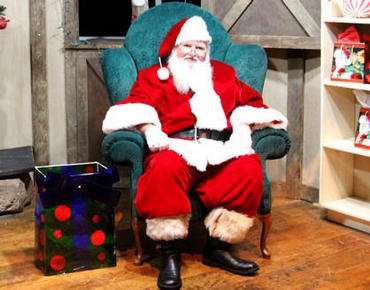 Moody Gardens is located at 1 Hope Blvd. in Galveston. For more info or tickets go to moodygardens.com. 
It's almost time to grab a blue parka and set off on a global journey with ICE LAND: Christmas Around the World. 
Starting November 16th-January 12th, Holiday in the Gardens will take place. As the largest holiday destination in the Southwest, Moody Gardens offers more holiday attractions, activities, festive fun, dining, and hotel packages than you can imagine.
The eight Holiday Attractions at Moody Gardens are Ice Land: Christmas Around the World, Festival of Lights, Cirque Joyeux, Holiday 3D Films, Rudolph 4D, Ice Skating, Arctic Slide, Train Rides, and Photos with Santa plus live entertainment, great food, group rates, hotel packages and more! 
Tickets are available in all kinds of combo packages as well as individual packages. Moody Gardens has Super Value Days for bigger discounts at Holiday in the Gardens! Admission starts at just $8.95 for Festival of Lights and $19.95 for ICE LAND with an additional $5 off for seniors and children at ICE LAND on these special days. For more info, including a calendar of Super Value Days, go to moodygardens.com/holiday_season/plan_your_visit.
Hours are 10am-10pm for Ice Land daily. Festival of Lights is 6-10pm daily. Christmas Eve Holiday in the Gardens will be open 10am-10pm. Christmas Day it will be open 12 noon-10pm.
Interested in seeing Ice Land: Christmas Around the World come to life? See it all evolve on LIVE at moodygardens.com/iceland_tent/. 
10th Annual Thanksgiving Gift Market
Come get your holiday shopping underway November 29th – 30th at Moody Gardens Convention Center. The market is open Friday: 12 noon- 8pm and Saturday 10 am-6pm. This is  "The Premier Market of the Gulf Coast – Food and Wine Festival meets Gift Market!" Come sip and shop with all of the great vendors! You can sample food and wines from local restaurants and wineries while you shop. General admission is $6. 
Ice Land: Christmas Around the World 
New theme for 2019! A skilled team of master ice carvers has taken 2 million pounds of ice to create your festive journey "Around the World!" Travel from Russia and Egypt to China and beyond to see how other cultures celebrate the season. Glide from the top of the Eiffel Tower on the Giant Ice Slide where you might catch a glimpse of Australia, Holland, Rio or even Santa Claus. You can even take a moment to chill out on the ice with a festive drink inside the Shivers Ice Bar that has transformed into a log cabin decked out for the holidays where you can cozy up to a cool fireplace made completely of ice! 
Festival of Lights
Brighten up the holidays with a tradition for families and groups alike. A mile-long trail with more than one million lights and lighted scenes take you around the Moody Gardens property with spectacular views of Galveston Bay. Enjoy the area's only outdoor skating rink, concession areas with hot chocolate and festive food, holiday buffets, live entertainment and more.
Cirque Joyeux
December 20th-30th, experience "Christmas Around the World" at the Cirque Joyeux Dinner & Show. It's a fun, engaging and delicious way to spend the holidays! Attendees of the Cirque Joyeux Dinner and Show will enjoy Chef Felipe Gonzalez's delicious cuisine and then sit back for a one-hour holiday cirque spectacular.
This show is a magical journey from "There to Here" in the company of musical and stage royal couple, the award-winning Texas thespians Linda Leonard & Bill Jenkins, in an exhilarating and joyful celebration of the Holidays around the World, Lone Star Circus' all-new Cirque Joyeux  – with a galaxy of awe-inspiring circus stars.
Your ticket includes admission to Festival of Lights. It's the Gulf Coast's Largest Holiday Lighting Event. You'll also visit Santa's Workshop and see Santa himself. Visit moodychristmasshow.com for tickets ranging from $59-$109 for adults, $39-$109 for children 3-12 years old. Matinee shows do not include dinner and are $29-$49 for adults; children 3-12 years old are $19-$49.
Breakfast with Santa
Make your reservations now! December 7th, 14th, 21st and 22nd, you and your children can enjoy Breakfast with Santa in the Garden Restaurant at 9am or 10:30am. Tickets are $12.95-$29.95.
Holiday 3D & 4D Movies
Several holiday movies will be shown in both the 3D and 4D theaters. 
"Rudolph the Red Nosed Reindeer 4D" will be shown. Enjoy the beloved animated television classic as the magic of 4D engages all of your senses. You'll recognize classic songs and dialogue brought to life by loveable, iconic characters – the Abominable Snow Monster, Hermey the elf, Santa Claus, and of course, Rudolph, "the most famous reindeer of all."
You can also see Holiday 3D Films on the largest screen in Texas. See moodygardens.com/holiday_season/things_to_do/ for daily schedules for showings.
Even More Fun
There is even more fun at Moody Gardens this holiday season such as Ice Skating. Glide across the ice on the area's only outdoor ice rink included with your Festival of Lights admission. The Arctic Slide, Train rides and more fun will be available too. 
And the Food
Thursday, November 28th, 11am-8pm, in the Garden Restaurant, feast on an incredible array of soups, salads, sides, and entrees including turkey roasted with fall herbs and cornbread stuffing, maple glazed ham with pineapple and apricot chutney, blackened flounder with lemon herb butter, and so much more. And don't forget about dessert with a delicious selection of pies, cookies, and cakes. But the best part is, you don't have to clean up afterwards! Reservations are recommended but not required. For more information call (409)683-4238. Prices are $36.95 for adults; $25.95 for seniors; $15.95 for children; children 3 years and younger are free with the purchase of an adult buffet.
Holidays in the Gardens, Thanksgiving and Christmas buffets are planned. Tickets and menus are available at moodygardens.com/holiday_season/things_to_do.
New Year's Palooza at Moody Gardens Hotel
December 31st, this annual event sells out fast! An action packed adventure awaits the whole family and couples at Moody Gardens New Year's Palooza. 
For the family, book this special offer to enjoy: one night of spectacular accommodations, family-friendly activities including air hockey, foosball, bounce houses, arcade games and activities for all ages, an adult lounge area, 4 one-day passes to the Rainforest and Aquarium Pyramids, Discovery Museum, MG3D and 4D Special FX Theaters, Colonel Paddlewheel Boat, and Festival of Lights, and tickets to Cirque Joyeux Dinner & Show. 
For couples, two tickets include the Palooza games, food, and desserts, countdown to the New Year with a beach ball drop at 9:30pm, Cirque Joyeux Noel Dinner & Show, and two-Two Day Passes to the Moody Gardens Attractions. The two day passes include a one time entry into Ice Land and unlimited times to the Festival of Lights, Aquarium, Rainforest, 3D, 4D, Colonel Paddlewheel Boat, Ropes Course, and the Discovery Museum. New Year's Day Breakfast is included too with light bites for lunch and a DJ and activities.
For reservations, call (409)741-8484.
Other Events:
Daily: Surfacing November 16th, "20,000 Leagues: An Interactive Adventure" in the Discovery Pyramid – "Captain Nemo and his famous Nautilus submarine are embarking on their next voyage and for this dive, YOU will be a part of the crew! You will help operate the ship, choose which direction it travels, activate the on-board camera, and interact with the fascinating sea creatures you'll encounter: a sting ray, an anglerfish, a leatherback sea turtle, a killer whale, even a colossal squid! Leading the dive is "Deep," a robotically enhanced pufferfish that can — and will — have one-on-one conversations with you! Along with his helper robots, Echo and Torque, Deep will escort The Nautilus to a spectacular coral reef, ice caves in the Antarctic, an ancient lost city, undersea volcanos, and more! Anchors aweigh and full steam ahead!"
Every Monday (10am-10pm): Military Monday – Active Military members can visit Moody Gardens with half-off of the Value Pass every Monday. Tickets are just $30 (regular price $69.95).
Every Tuesdays (10am-10pm): Senior Tuesday – Seniors 65 years old and above get half off a Value Pass to experience all of the great attractions like the Rainforest and Aquarium Pyramid.
Every Wednesday (10am-10pm): Mommy (or Daddy) Wednesday at Moody Gardens – Come and enjoy #MommyWednesday, where Moms or Dads can bring their toddlers 4-5 years old and enjoy all the exhibits for half-off per person. Explore the depth of the Aquarium Pyramid, see if you can find both sloths in the Rainforest Pyramid, and enjoy a 3D and 4D movie.