This year's festival kicks off Friday evening, October 25th from 5-10pm, and continues Saturday, October 26th from 11am-10pm.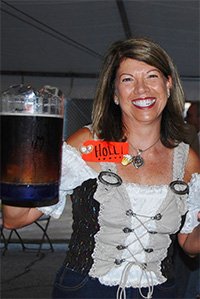 Galveston's premier fall festival, the 38th Annual Island Oktoberfest, expands to include for the first time ever, a special Sunday morning German Polka Church service to be held outside under the big tent! The service will begin at 10am, and the 38th annual Island Oktoberfest will then conclude at 12 noon, following a Fellowship hour after the church service.
This fun, family weekend will feature continuous live entertainment on two stages, an expanded menu of authentic German food and libations, Cake Wheel, shopping for fine arts, crafts, and gifts in the historic 1860 Lyceum, a lively auction, more fun contests, beer and wine events, and fun, family children's activities plus much more.
Island Oktoberfest will be held on the grounds of and streets adjacent to First Lutheran Church, 24th and Winnie in historic downtown Galveston. Admission is free.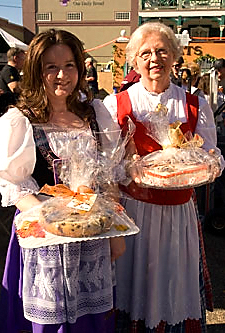 German costumes encouraged. This year, festival-goers can look forward to more of everything … that is German!
Island Oktoberfest, hosted by First Evangelical Lutheran Church and co-sponsored by Del Papa Distributing Company, will open Friday evening with themed Bier Garten venues – featuring a variety of both German and domestic brews and a variety of German-style wines. Again this year, Oktoberfest will feature special beer and wine tasting events -paired with a delightful array of appetizers. 
In addition to great music and dancing, there will be superb food including smoked sausage, bratwurst, knockwurst, and "Wurstabendessen"- a sausage dinner comprised of German-style and Polish-style Wurst with all the traditional German side dishes. This special German Dinner will be available both Friday evening and on Saturday.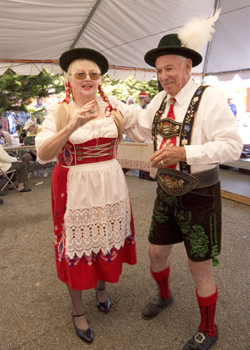 For a sweet finale, homemade Helmut's strudel (freshly baked on-site) will be offered, in addition to a variety of tempting homemade desserts  – specially prepared by congregation members from recipes handed down from generation to generation, and additional popular festival treats!
The historic and beautifully renovated circa 1860 Lyceum will again be open Friday evening and from 11am on Saturday, with vendors showcasing exceptional hand-crafted arts, crafts, and gift items for those festival-goers eager to get a head start on holiday shopping. Because Oktoberfest continues to be one of the vendors' most enjoyable and popular venues, regular attendees can look forward to shopping at their long-time favorite booths – each featuring holiday and other special gift items.
Proceeds from Island Oktoberfest will benefit First Lutheran's community outreach programs –including FeedGalveston and Fanfare! Lutheran  Music Academy. For more information, visit galvestonoktoberfest.com, call (409)762-8477, or follow the event on Facebook at Island Oktoberfest.