Galveston Arts Center is located at 2127 Strand, Downtown Galveston, TX 77550
P: 409.763.2403
FREE ADMISSION
Open Wednesday – Sunday, Noon – 5pm, closed Monday & Tuesday and on federal holidays.
---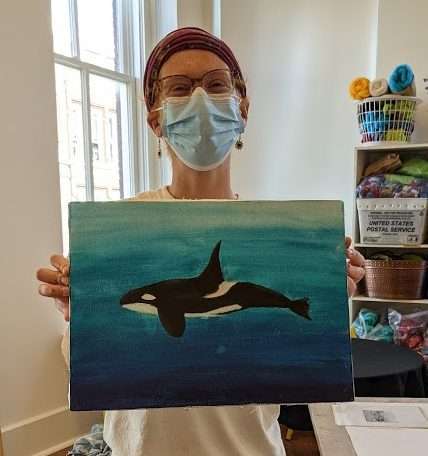 This July and August, GAC has partnered with Artist Boat to host a series of 2-hour Eco-Art Workshops including "I Smell Something Fishy," "A Whale of a Time," and "Shark Mania." Kids are creating fish sculptures, paintings of whales, and shark masks as they explore scientific topics through art.
---
On View in the Main Gallery Through October 3, 2021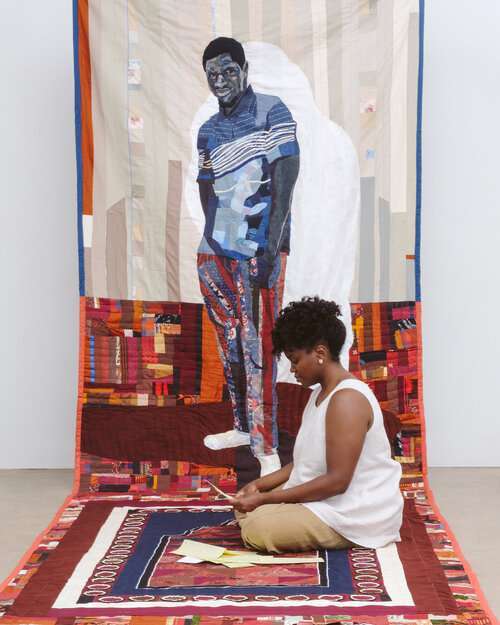 "When I read the physical yellow letter, torn from my brother's legal pad, I'm often overwhelmed. Initially, it's a reminder of where he is, and where he'll be for some time. And then there's the ability to read, and reread, thus harping on his thoughts and feelings- and it can be emotionally paralyzing. Yet it allows me to hold something that he's touched – almost as if that's our form of contact for the time being, reminding me of just how much I miss him. And strangely, that's the moment that is special."
Canaan: when I read your letter, I feel your voice is a multi-layered installation and collaborative performance that intimately displays the exchange between Nastassja Swift and her brother, who is currently incarcerated within the Virginia Department of Corrections. Articulating feelings of absence, erasure, and the personal and communal impact of mass incarceration, Nastassja's culminating body of work explores her personal experience navigating, as his sister, the past few years of Canaan's incarceration.
At the heart of the exhibition, Security Blanket includes a 40-foot fabric and glass beaded quilt, that serves as both a portal for channeling Canaan's energy, and a representation of the artist's feelings of responsibility towards her brother. She questions: "What does my own cell look like?" The oversized blanket looped through the steel fabrication of her brother's prison cell acknowledges that their communication is both what comforts and consumes her. Measuring 6.5 of his shoes wide, 10 shoes high and 11 shoes long, the quilted room holds space for the artist, and others, to read written letters from loved ones whom they cannot reach due to incarceration. In a purposeful collaboration with her brother, the artist pieces together portraits, collages audio, and curates a space that visualizes the collective weight of confinement.
Nastassja Swift is a visual artist holding a Bachelor's degree in Fine Art from Virginia Commonwealth University. She is the owner and artist of D for Dolls, an online collection of handmade needle felted figures. Along with being a doll maker, she works with fiber, audio, performance, and film within her studio practice. Her short film, and first collaborative performance, Remembering Her Homecoming, premiered at the Afrikana Independent Film Festival in Fall 2019, and screened at the Virginia Film Festival in Charlottesville and Current Art Fair in Richmond. Swift is the recipient of a Virginia Commission of the Arts Fellowship in Craft for the 2020 cycle, and recently the Black Box Press Foundation, Art as Activism Grant. Her work is permanently displayed at The Colored Girls Museum in Philadelphia and currently on view in a four women exhibition at Pentimenti Gallery in Philadelphia. Swift is an artist in residence for the First Patron Initiative with the Contemporary Arts Network Foundation, where her work is a part of the Foundation's collection. Her work has been acquired into the Grace Linton Battle Memorial Fund for the Arts Collection, as well as the Quirk Hotel in Charlottesville. Swift's work has been included in RVA Magazine, RHome Magazine and the Stranger, a Seattle publication. She has participated in several national and international residencies and exhibitions, including her first solo exhibit in Doha, Qatar in 2016, an exhibition at the Urban Institute of Contemporary Art in Michigan, satellite programs with 1708 Gallery, Quirk Gallery's Charlottesville location, and fellowships at the Vermont Studio Center and MASS MoCA. Swift is currently living and working in Virginia.
On view at the 1878 Gallery & Brown Foundation Galleries through August 22, 2021
Irene Antonia Diane Reece: Home-goings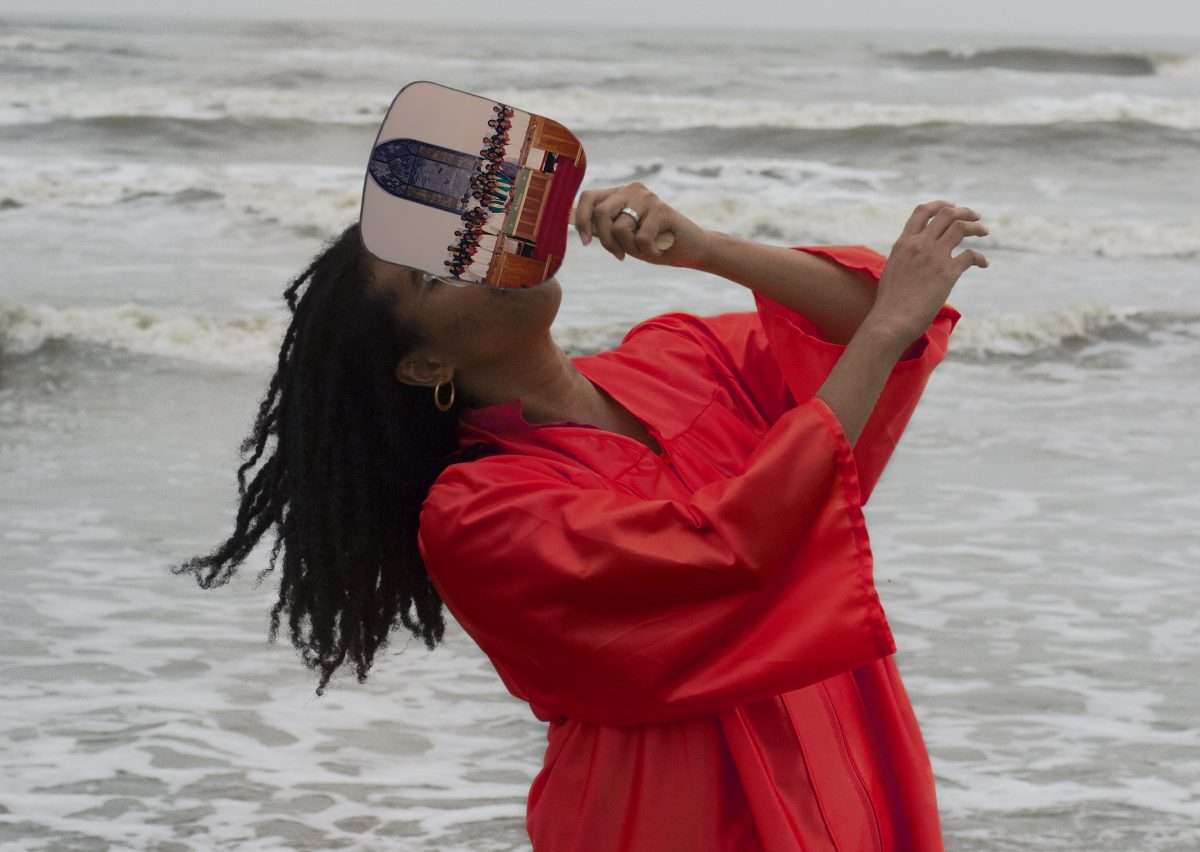 Home-goings is an exhibition by Houston-based contemporary artist and visual activist Irene Antonia Diane Reece featuring photography and installations that explore African American spirituality, Black southern churches, and Black Liberation Theology. The term home-goings describes the traditional funerary practice in the African American Christian church of celebrating the life of those who have passed and sending them on to the afterlife and their motherland. For Reece, this practice represents the complexities of protecting Black lives and has become central to her work and life. Through experimentations with imagery from family archives, church objects, and multilayered metaphors and messages, Reece celebrates her family, identity, spirituality, and emphasizes that Black lives are sacred.
Irene Antonia Diane Reece identifies as a contemporary artist and visual activist. Born and raised in Houston, TX, she earned her BFA in Photography and Digital Media and MFA in Photography and Image-making. Reece's work has been exhibited internationally, including recent exhibitions at the 5th Biennale Internationale de Casablanca, in Casablanca, Morocco; the virtual group exhibition MULTI at the Emma S. Barrientos Mexican American Cultural Center, Austin, TX; and Unraveled. Restructured. Revealed: Where Contemporary Art and Diverse Perspectives Intersect curated by Tyanna Buie, Trout Museum of Art, Appleton, WI. Her work has been featured in The New York Times, ARTnews, and Lenscratch, along with editorial contributions for ProPublica. Reece is a 2021 recipient of the Black Rock Senegal Residency in Dakar, Senegal. Reece's photographic works, appropriated films, usage of text, and found objects create an insight into her world. The topics surrounding her work are racial identity, African diaspora, social injustice, family histories, re-memory, mental and community health. Reece's objectives are to continue to take up space, contribute to making work for the communities she represents, and create forms of racial equity in the arts.
More info: www.irenereece.com
For more information on GAC exhibitions, please visit:  https://www.galvestonartscenter.org/exhibitions
EVENTS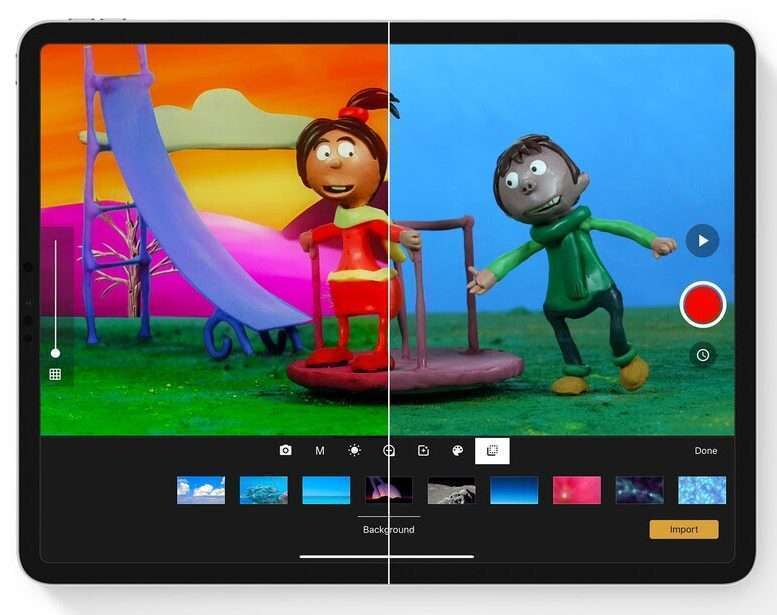 July 19-23, Mon – Fri 1-4 PM for ages 10-14 – Stop-motion is where the best of digital traditional art media come together and come to life! This incredibly fun technique can be very simple and yet yield impressive-looking results. The best part is your imagination is the limit! Make real objects appear to move on their own, or change shape, talk, or disappear as they act across a backdrop of your own making. Register 
here.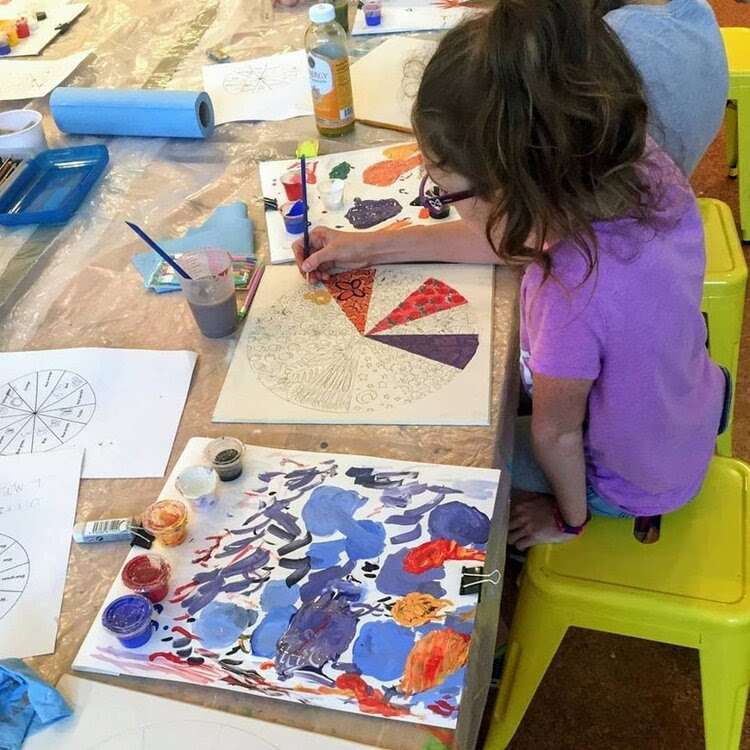 Summer Art at GAC brings children together with skilled artists trained in contemporary art topics. Classes meet at GAC once a week throughout the summer (for 10 weeks). The schedule covers an array of visual art media including drawing, painting, printmaking, textiles, and sculpture, and focuses on creative thinking, leading students to produce their own original projects. Held Friday's for ages 6 – 8 from 9-10 AM and for ages 9 – 12 from 10:30-Noon. Available Virtual OR In-person classes. 
Register here.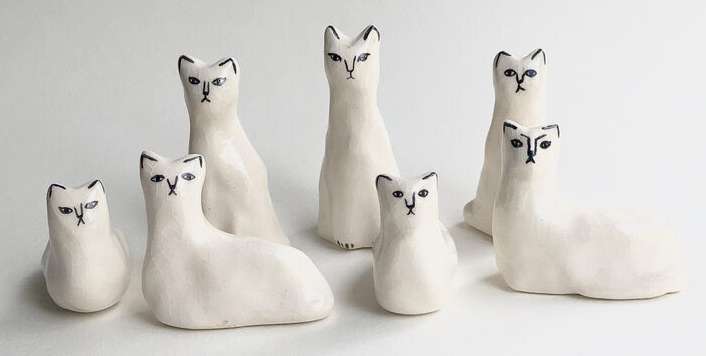 Held Sundays 3-5 PM plus a NEWCLASS for Teens Sundays, 12:30-2:30pm. Virtual OR In-person which includes 4 live sessions a month with new topics to explore each time. Join ceramicist Jessica Ninci in exploring hand-building techniques. Using low-fire, earthenware clay, each month will focus on a different form or concept, such as tiles, beads, vessels, slab-construction, coil construction, or figurative sculpture. Register here.
Held 1st & 3rd Wednesdays: 5:30-7:30pm – Life Drawing meets in the GAC studio twice a month for two hours. Live models pose for short "gestures" and longer poses of up to 45 minutes. Focus is on the study of the human figure in its natural state; models typically pose nude or, occasionally, semi-clothed or "draped."