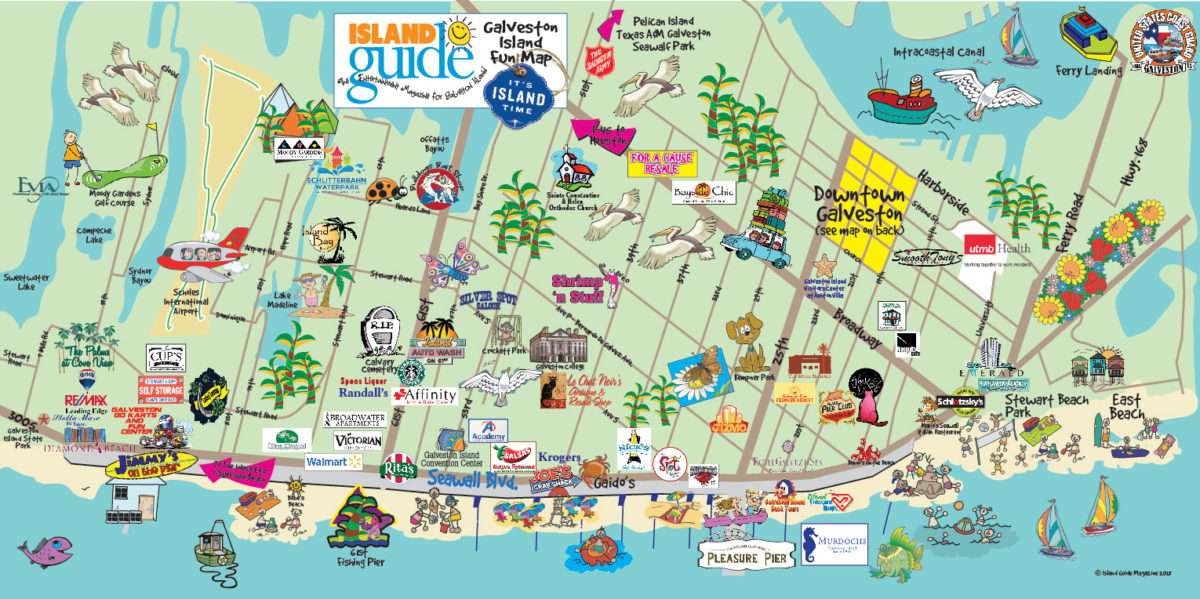 To order a Galveston Fun Map, please fill out the form below.
Fun Maps are 17×11, gloss cover weight paper, $45 each. Shipping is a flat rate of $5.
Please note, we will not ship outside of the continental United States. Price includes all taxes. Expect 2 weeks for production and delivery.