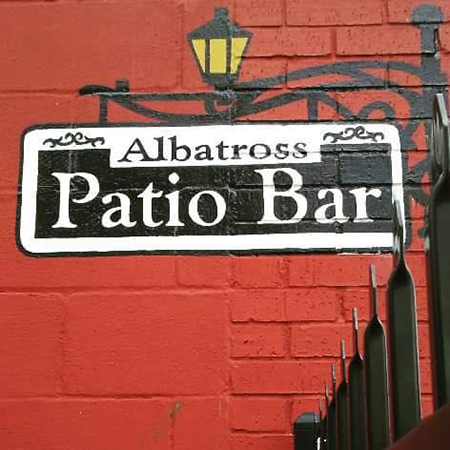 By Terry Card, Photographed by Sharis DeJaynes
In many cities across America they are known as "neighborhood bars." In Galveston they are known as "dive bars." Neighborhood bars or dive bars, were best epitomized by the 1980's comedy series "Cheers." The real "Cheers" bar in Boston – not the Hollywood set – was, by Galveston standards, a dive bar.
It was a place you went, where when you walked in the door it seemed like you knew everybody and better yet: everybody knew you! Your friends gathered with you for relaxing after work drinks, or for Sunday football or basketball or baseball. It did not matter. As Toby Keith penned in his huge hit song, "I Love This Bar," it was a gathering place for anyone and everyone, no matter their walk in life. And millions of Americans, the ordinary and eclectic, agreed with him.
The Island Pier Club is known locally as the "Five Star Dive Bar," a moniker hung on it by a long-time customer that stuck. Why Five Star? Because when Brian Lepo and his partner Steve Everett opened the renovated bar they had recently bought November 15th, 2012, they did it with the idea that they were giving the place back to the neighborhood and put out a welcome mat for all the friends and neighbors surrounding the bar. It was Five Star service, and the locals loved it.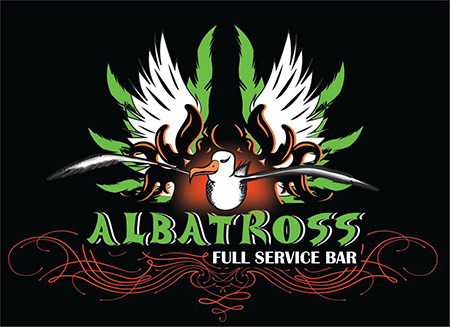 That was the second bar Brian Lepo opened. The first – his "baby" as he so fondly put it – was the Albatross, opened July 20th, 2010 after renovations were completed. In the same mold as its sister bar, this bar serves its neighborhood, which is downtown Galveston. Many of the regulars live in or near the downtown area and appreciate a neighborhood bar that is not specifically tourist oriented.
This bar owner and entrepreneur is a classic of the definition that entrepreneurs are born, not made. It also helps if you have good examples in your parents, both very hard working teachers who also had part-time jobs. Brian's father taught night school as a part-time job, worked at the beach pocket parks as a ticket agent, and parked cars for tips. His mother created and sold t-shirts.
Born on the Island, Brian worked for his first company while he was a senior at Ball High. It was a vending company. Within one year of graduation, using money borrowed from his aunt, he bought the company. His company serviced twelve locations on the island. Still needing money to put himself through university, an expensive undertaking to say the least, he also started a D.J. service at the same time he was running his vending company.
As if that weren't enough, he worked at the Tee Time Driving Range, now the Tin Cup Caddy Shack driving range and bar under Steve Everett. Oh, and yes, while doing all this, he was studying at the University of Houston, where he graduated with a Bachelor's degree in Marketing.
While working at Tee Time, he got to know John Paul Hershey who serviced the bar there. Eventually, Brian sold his vending company and started working on the service side of the bar business. But he could not stay out of business for long and started Party Time, supplying and maintaining bull rides, moon walks, and other specialty party needs to Galveston's bars. He still has this business, which he started 20 years ago, and when the opportunity presented itself, he also bought the service business that employed him.
One of the bars his companies serviced was the Albatross, and while he was somewhat familiar with the bar business in general, he had never been "in the bar business" per se. It was much tougher than the service business requiring far greater financial accountability and tracking of product and sales. Working until the wee hours of the morning, especially in the early days of ownership, he often berated himself asking, "What did I get myself into?" The angry phone calls at three in the morning from irate customers and vendors only added to his angst.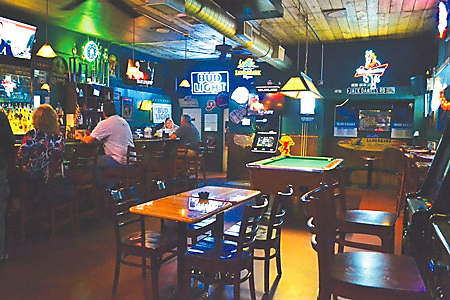 But his entrepreneurial skills and 'never say die' attitude eventually won out and the bar became successful. He takes care of his employees and has had to leap out of bed to help employees who have crashed on the highway on their way to work or other calamities that have befallen them. However, building excellent rapport with his employees is one of the most important elements of his success, since they deal directly with his customers and make his customers happy. This in turn, encourages them to make the bar their "home away from home."
Along the way he learned that in order to stay successful he had to come up with new ideas for drinks and services. For example, at the Albatross, Brian came up with the hugely successful annual "Old Smokey Throw Down" challenge. He arranges all the permits needed with the City and other authorities to close 21st street in front of the bar. Entrants consisting of one chef and up to four helpers, must cook on an "Old Smokey." No other type of barbeque is allowed. They can have more than one barbeque at their pit if they so wish. Teams cook in one of three categories including "anything on a stick," "chicken wings," and "anything bacon." Judges determine the winners and prizes are given out. But the real winners are his patrons who enjoy a great day of barbeque and drinks at the Albatross.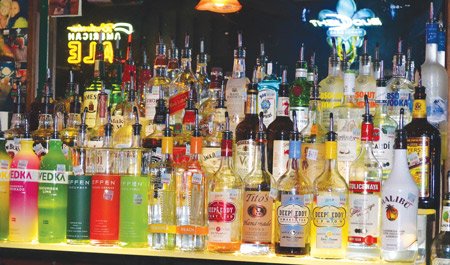 Both his bars have a long bar history in Galveston. The Island Pier Club has been an active bar since the 1940's and the Albatross since the 1970's, but not always as dive bars. Both bars allow smoking and the Island Pier Club serves draft beer, but the Albatross does not, simply because it is not popular with its regulars.
Albatross hosts a nice large outdoor patio complete with a stage.
The Island Pier Club is located at 1702 Avenue O, Galveston. It is open from 12 noon-2am daily. For more info call (409) 443-5114.
The Albatross is located at 815 21st St., Galveston and is open Monday-Saturday, 10am-2am and Sunday 12 noon-2am. For more info call (409) 765-5778 or go to albatrossgalveston.com.