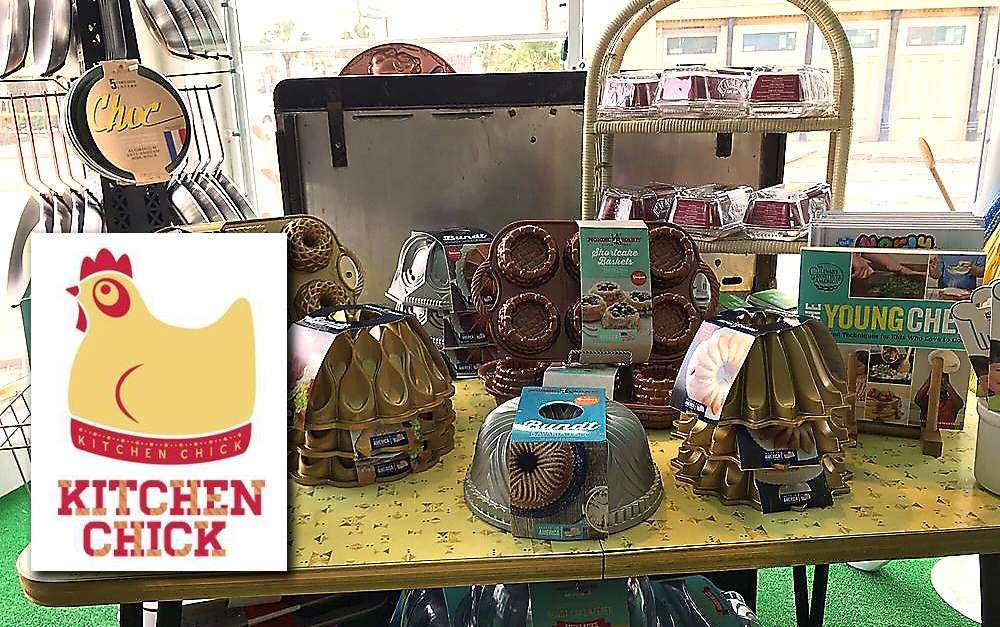 By Terry Card
Galveston Island is a "hot spot" vacation destination for many residents of South Texas and beyond. Annual family beach vacations, family reunions, foodies, music-lovers, and festival go-getters from near and far find they're calling on Galveston Island.
Why is that you ask?
A definite eye-catcher on the island is the 32-miles of beach coast that border the Gulf of Mexico. On and off the sandy shores lies endless amounts of fun, family-oriented activities, and locations. Year-round, these locations bring seasonal events and festivities to keep Galveston residents and visitors happy. A few of these "happy" locations are: The Pleasure Pier, The Strand, Schlitterbahn, Moody Gardens, Ghost Tours, and many more!
A new member of this list is no surprise – The Kitchen Chick.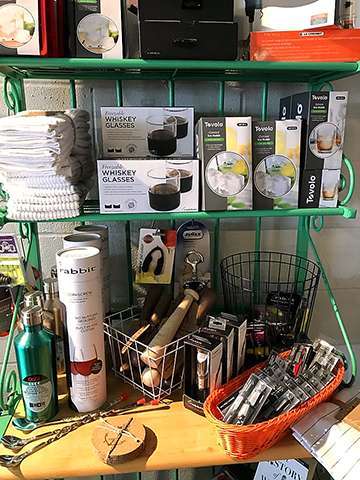 In 2012, Alicia Cahill opened her establishment "The Kitchen Chick" and has maintained the energized spirit and environment for the last 5 years. In time, The Kitchen Chick has become a top destination for kitchenware and goods represented by top name brands. The store is supplied by many high-quality manufacturers such as Wusthof, Maison Cash, Ruffoni, Le Creuset, and Swiss Diamond. Whether it is for personal use or to give as a gift, the products offered at The Kitchen Chick never disappoint. 
When manufacturers have specials and promotions, customers are lucky and get twice as blessed. Unlike shopping online, there is an overwhelming atmosphere of immersion in this kitchen space. The product is, of course, the most important part. But being taken care of by employees that care about their customers, and that have an outstanding amount of knowledge in their products, make this shopping trip worthwhile.
Then of course, there is another compelling reason to make The Kitchen Chick a must-see destination – the cooking classes! Creativity and a fun time are inspired by talented guest chefs whose knowledge and unique skills create a culinary adventure that transcends the classes, resulting in a memorable experience for all budding or expert chefs who attend.
Classes may be focused on local cuisine or cuisine from far off lands. There is always something different. And, you will acquire new skills that will remain with you for a lifetime.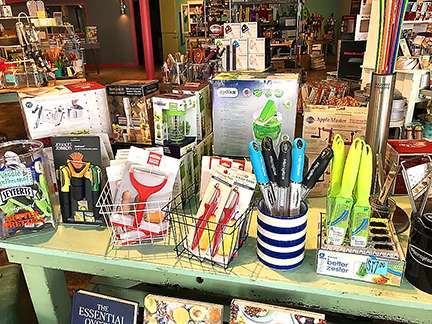 Oh! And you will not go away hungry! As Alicia says, "Full plates and full bellies are guaranteed every time!"
From the time the original store was opened on 23rd Street in 2013, growth has exceeded all expectations. It became clear that more space was needed than the 1500 square feet of the original store. The new location had sat vacant for 11 years. It had at one time been part of a Maceo property, the Turf Club. Encompassing about 10,000 square feet, after buying the building, it was necessary to carry out extensive renovations. New electrical wiring, lighting, air conditioning, walls, paint, signs, roof, and kitchen equipment all had to be purchased and installed – it was a major program. The only part that was functional was the concrete floor which even it had to be upgraded to make it attractive.
Finally, after all, was completed, the new store opened in January of 2018. The increased size has allowed Alicia to carry a great deal more inventory and dramatically expand class size from 15 people to 30 in a much more comfortable environment.
Alicia Cahill, the 35-year-old young woman is the sole owner, and totally responsible for every aspect of running the business. Her customer base is very diverse and consists of locals, off-islanders, and tourists. The popularity of The Kitchen Chick can easily be measured by the extensive repeat business it has. Of course, with a large repeat customer base, the store benefits greatly from word of mouth recommendations.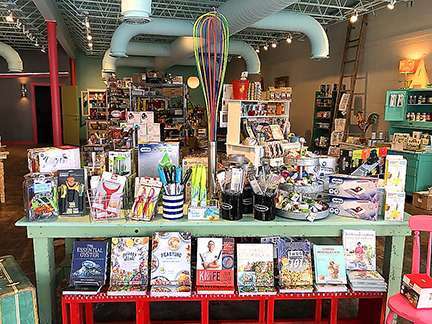 As with many others who now reside and work here, Alicia, originally from Las Vegas, first came to Galveston to study marine biology at TAMUG (Texas A&M University at Galveston). She did not inherit her love of cooking from family chefs. Her mother was a newspaper journalist and her father was in automobile sales. She got hooked on cooking while attending college when she baked a birthday cake. It was small endeavor then, and her love affair with cooking has been growing ever since.
Although she uses social media, she does not want to get into internet sales. From her point of view, it does not have a personal touch. However, she does fully intend growing the business physically now that she has so much more room by trying to stock more of the items that people need for their cooking projects.
Acknowledging that she has tried very hard to make The Kitchen Chick a destination store for being able to browse through specialty cookbooks, handle and ask about specific products, get cooking tips and arrange to spend some time cooking with expertise provided by the guest chefs – she was astounded by a number of her customers factoring in The Kitchen Chick when deciding to move to Galveston.
It appears that her vision of an exclusive kitchen store– in all its aspects – has become a part of their decision to make Galveston their new home.
The Kitchen Chick is located at 2402 Market St. in Downtown Galveston. It is open Monday, and Wednesday-Saturday 10am-6pm, and Sunday 10am-4pm. It is closed Tuesdays. For further information call Alicia at (409)497-2999 or email her at alicia@thekitchenchick.com.