Written and Photographed by Sharis Roe DeJaynes
It's October again, and it reminded me of a song Tony Sassi and I wrote and released last October called "October Blue." Known locally for being the Trivia Host at Stuttgarden Tavern on the Strand and Stuttgarden Texas City, many don't know about Tony Sassi's music background. Though I personally know much of his story, I wanted to publicly expose his music, so I sat him down for a formal interview over lunch and a glass of wine at Riondo's Ristorante.
Island Guide: Who are you, and where have you been all my life?
Sassi: I was born in South Jersey in a town called Penns Grove. I went to high school there, then went to college at Glassboro State College, which is also in South Jersey. I studied Music Education with a little bit of Computer Science. I set out to be an Orchestra Director. I played upright/string bass back then. I was raised with a strong work ethic; I like to finish what I start, and I'm not afraid of hard work. I worked on a farm, after all.
I picked up the electric bass as a freshman in high school, then during senior year picked up the trumpet and played trumpet in the marching band. I also played bass in the pit band in high school musicals. I played electric and string bass through college, also in theater, community orchestra, and a variety band in New Jersey called Prestige for four years.
Shortly after graduating college and getting married, I moved to Houston and began teaching music. At that same time, I joined a band and was playing five nights per week. After four years of teaching in school districts, I began a career in Educational Technology. I became a Technology Director and did that until retirement.
Island Guide: Is your family musically inclined?
Sassi: My father played accordion, but I didn't like it much. So, I learned to play bass, and my brother played guitar.
During high school, we had a band called Revelation. My mother played the piano, and that's really how I started, playing piano around five years old. My first real bass was a Sears Silvertone. Out of my three brothers and two sisters, my brother Paul and I are the only ones who play.
Island Guide: When did you start composing music and tell us about that process?
Sassi: I started composing in college. Then about four years ago someone gave me some lyrics to put music to. That's what I enjoy. With my formal background in music, my strategy is to compose music that fits the lyrics versus the other way around. Then came you, Sharis, and our collaboration on our first single "For the Love of Galveston" in 2015, and then the "Evolution of Love" album released this past April. To date, you've given me 12 songs that you wrote lyrics to, and I built the compositions around the feel of each song. I always want the music to serve the words properly. I choose the genre by the feel of the lyrics.
The biggest challenge for me in composing is the first part; feeling the intent, urge, and ideas. Sometimes they come quickly; sometimes they don't. I don't force it. I'll pick it up, put it down, listen to different music, do something completely different than composing, and usually that helps. I have the advantage that the lyrics are always there, and I can go back to them. I leave the lyrics up to the lyricists.
Island Guide: What is your most recent composition?
Sassi: "Tell Me You Remember," my third single with you, Sharis, released just last month. Once again, you gave me the lyrics and intention for the song, and I spun it around in my head and in notation until the music just came together. Though the concept of the song is on the sad side, I wanted to brighten it up a bit to bring out the hope in it. Hence, the Jazz Fusion style. It worked well.
Island Guide: Who are your compositions influenced by?
Sassi: The Beatles, especially McCartney with the melodic bass lines and jazz bassists Charles Mingus and Victor Wooten. Also, the raw energy and songs of The Rolling Stones. I can go many different directions, from classical to rock. I use what fits. As well, I'm always listening and watching other musicians, both old and new. I respect all musicians and look for things that I personally could improve on. I want everyone to succeed.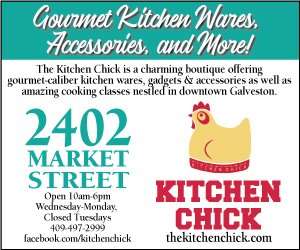 Island Guide: Tell us about your music education.
Sassi: Music education involves reading music, music theory, music history, and learning and playing every instrument you would typically see in a high school band or orchestra. I enjoy playing multiple instruments, even if I never play live with them. For example, in my studio I have guitars, basses, a steel guitar, a synthesizer, and a nice electric grand piano. I use all of them at different times while composing.
Understanding music theory helps in many ways, and when you're performing live as well. Such as you'll know what's coming next, simply based on theory. Learning to play by ear is fine, but the best way to learn is to read the music. The actual notation, not tabs. Music scores tell you more than just the notes, and once you know what you're looking at, you'll feel the music jump out at you. Don't get me wrong, anyone can use creative license and do what they want with music, but there are actually age-old reasons behind some things, which I continue to employ. It's just a school of thought, more simply put. Analyze music so you can see how it's made. Learn the rules, learn the theory, and then and only then, break those rules and employ creative license. That's what makes music interesting.
Island Guide: Do you play 4, 5, or 6 string basses?
Sassi: Yes! Though I do own a Fender and a Rickenbacker four string bass, I prefer six string basses, my Carvins and Ibanez, for example. Six strings allow the extra range and the ability to get to a lot of notes without moving positions. It's just faster. I won't apologize for being more efficient! I use different basses at different times when performing. It's a personal mood thing really.
Island Guide: Tell us about the bands you have performed with.
Sassi: Currently, I play bass and sing lead vocal with the Time in a Bottle band, a four-piece classic rock and oldies band. I've been with them for seven years. I also play bass in the Moonglow Orchestra, which is a seven-piece band that plays a lot of swing music and old standards. Moonglow typically plays at the Chandelier Ballroom, Junior League, and Petroleum Club in Houston. I've been with Moonglow for almost 17 years, and did a CD with them. Jazz Ambassadors is a jazz trio I play in from time to time. I also occasionally play in praise bands in Texas City and right here in Galveston at First Baptist Church on 23rd St.
I was also with local Noise Poets band for three years and recorded a CD with them. I played bass and sang background vocals on "Don't Mess with the Sound!" which is an album of originals written and composed by George Douglas Lee.
Apart from playing in many other bands throughout the years, I had the honor to play bass in the Houston Texans' Bull Pen Pep Band their first three seasons. Good times.
Island Guide: Where can we find recordings of your music?
Sassi: You can purchase my music on iTunes, Amazon, Google Play, and the like digital channels; just search for Tony Sassi. You can also purchase a signed copy of the "Evolution of Love" album, as well as a signed copy of the "For the Love of Galveston" single by reaching out to me directly.
Island Guide: What is your biggest pet peeve?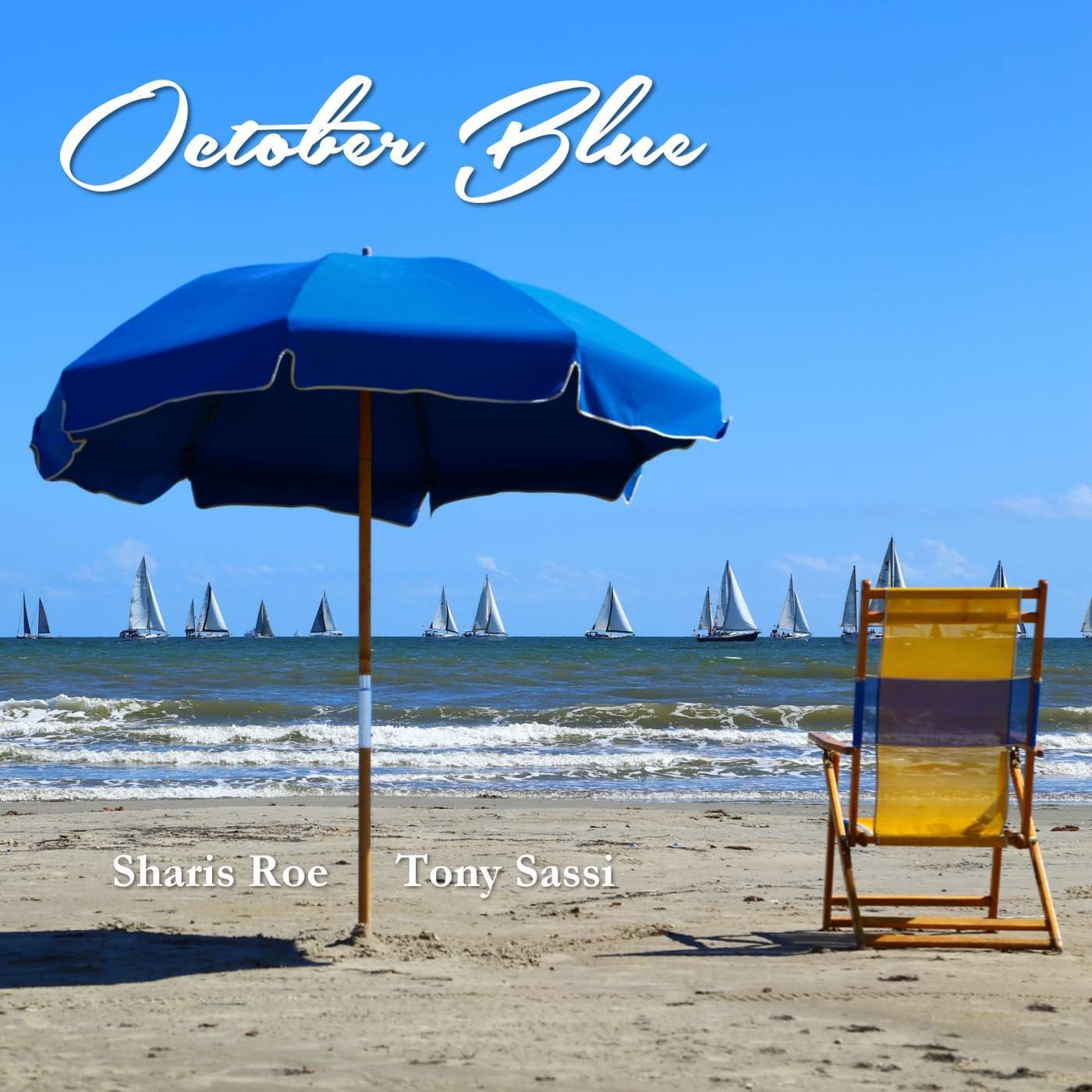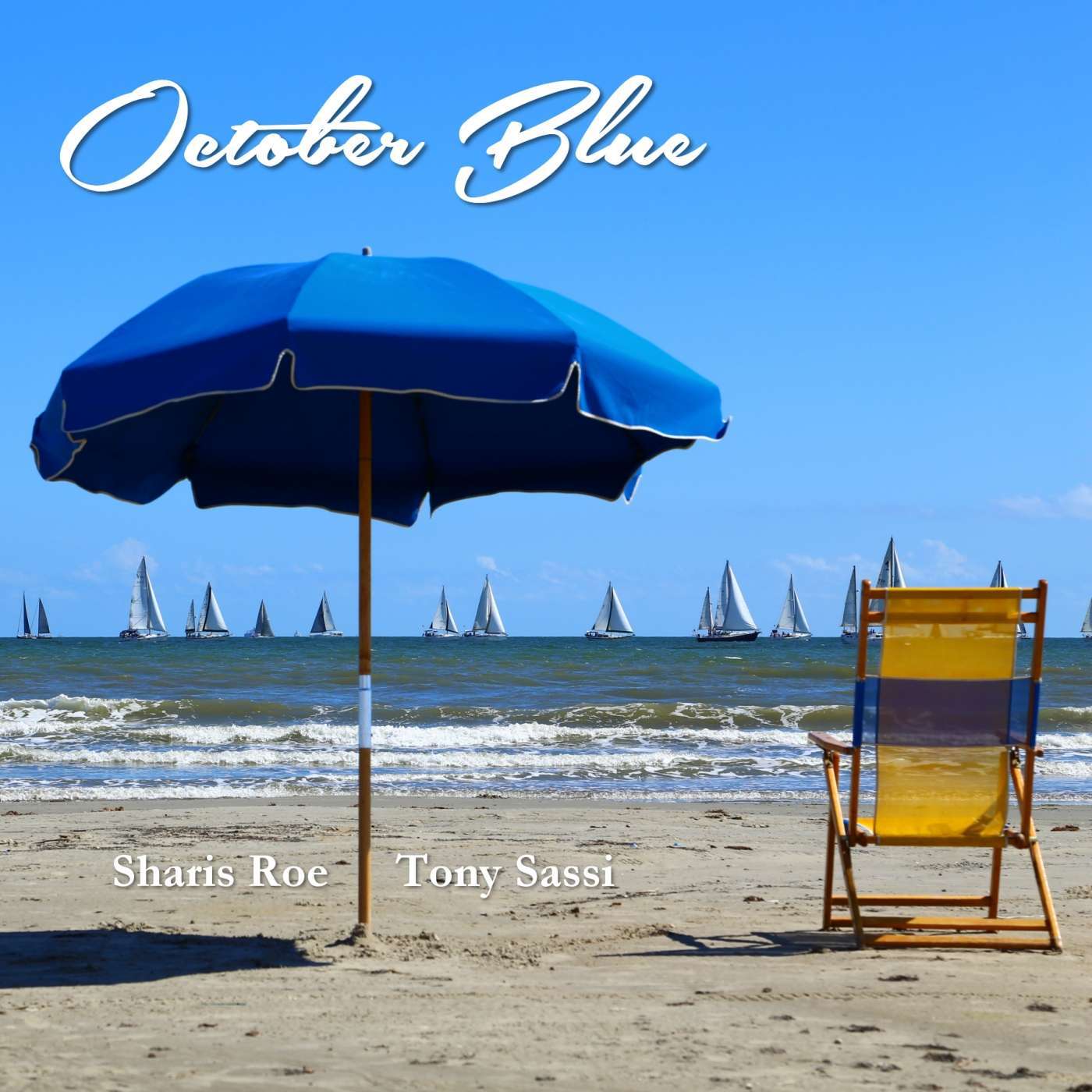 Sassi: Equipment malfunctions and bands/musicians with shoddy equipment, especially while playing live. It's not about having expensive equipment. It's about being professional and having stuff that works. Be ready, and be prepared for the unexpected. I pride myself in that.
Island Guide: What else do you do musically?
Sassi: I transcribe from time to time. I can take music from other musicians that don't know how to write it and transcribe that into music score for publishing, copyrighting, or otherwise.

Island Guide: When and where can we see you play next?
Sassi: You can enjoy Time in a Bottle band on October 14th at Noah's Ark in Bacliff and Moonglow Orchestra at Lodge 88 in Houston on October 21st. Come out and see us!
Island Guide: On another note, tell us more about your hosting Trivia.
Sassi: I'm always eager to have a microphone in front of me, and it was an easy transition. I was asked by Stuttgarden two years ago, and as of this interview, I've hosted it over 100 times. I'm always performing in one way or another. Join me for Trivia on Tuesday nights at Stuttgarden on the Strand in Galveston for games at 8pm and 9:30pm. Also join me for Trivia on Wednesdays at Stuttgarden Texas City for games at 8pm and 9pm. Recently started is OpinioNation, a Family Feud style game on Sundays at Stuttgarden on the Strand at 7pm and 8pm. Great fun, great food, and great prizes!
Tony Sassi is a wonderful music collaborator and mentor, and it has been a pleasure to work with him. He's a true professional. To learn more about Sassi and his music, visit his website at tonysassi.com. He can be contacted directly by email at tony.sassi@comcast.net or via Facebook at facebook.com/tony.sassi.