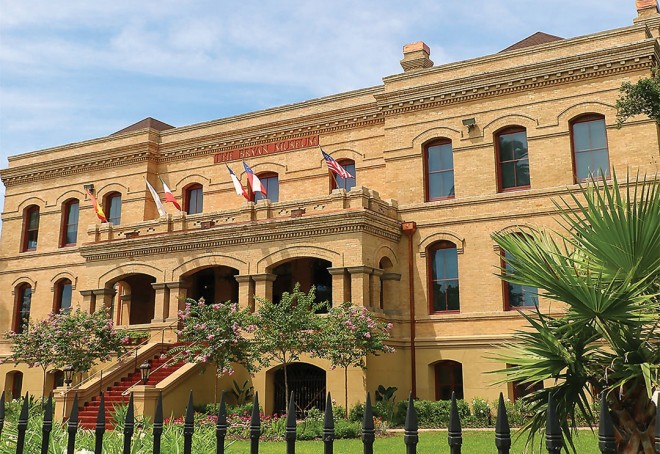 The Bryan Museum is located in the historic Galveston Orphans Home at 1315 21st St. in Galveston.
Tours are given (no reservations needed) at 11:30am and 2:30pm. Tickets are $14 for adults, $12 for seniors and military, $10 for students with valid ID, $5 for children 6-12, and children under 6 are free. The museum is open Wednesday-Sunday 10am-5pm, and closed Monday-Tuesday. For more info call (409)632-7685 or go to thebryanmuseum.org.
On Exhibit
Opening June 14th: Patchwork History: Texas-Themed Quilts From the Winedale Quilt Collection – "Texas quiltmakers regularly honor the state by creating Texas-themed commemorative, patriotic, and family quilts," said Kate Adams, quilt curator at the Dolph Briscoe Center for American History. The Bryan will feature select quilts from the Briscoe Center, including the award-winning "Captain Tom, A Tall Texan," and two quilts from renowned quiltmaker Shirley Stevenson of Sherman, Texas.
Upcoming events are: