Every Saturday!
Towering at the head of the Strand, the vast Railroad Museum boasts one of the largest restored railroad collections in the southwest, and one of the five largest in the country, with numerous railroad memorabilia and exhibits, including more than 40 pieces of locomotives and rolling stock.
South East Texas' most popular railroad museum, there is something here for everyone.
Every weekend they offer train rides which are between 11am-2pm. This is great fun for all ages.
The train boards every 15 to 20 minutes with the last ride boarding at 1:45pm. The $4 ticket fee is in addition to museum admission.
Located at 2602 Santa Fe Place, downtown Galveston, galvestonrrmuseum.com.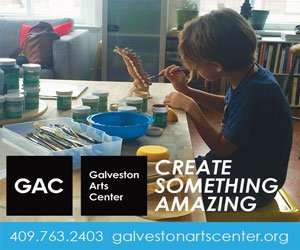 ---