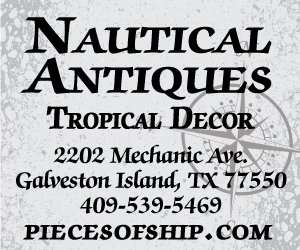 Since 1986, the Galveston Arts Center has been the proud organizer of ArtWalk. Held eight times a year on Saturday evenings in Galveston's historic district, ArtWalk is a self-guided walking tour of galleries, artist studios, and exhibition spaces, both commercial and non-profit, along with alternative art venues such as cafes and
shops.
* Please wear a mask and follow all posted health guidelines in each participating location.
ArtWalk supports our island's vibrant arts culture and connects visitors to a diverse network of places where they can appreciate, learn about, or purchase original works of art.
Galleries & Artist Studios
---
On Exhibit
Through April 18, 2021
Ronald L. Jones: Wave (Goodbye)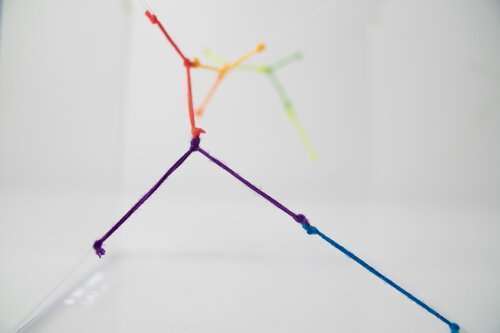 Wave (Goodbye) is a site-specific sculptural installation by Houston-based artist Ronald L. Jones. The installation is representative of a large tidal wave and its wake, sweeping through GAC's main gallery space and engulfing visitors.
Jones' work adds physical context to the magnitude of repercussions regarding inaction and indifference in matters of human rights and equality, ecology, and industry.
The wake of Wave, composed of translucent reflective surfaces, asks visitors to acknowledge a shared responsibility to the preservation and maintenance of a living planet and its inhabitants.
Click here for more information.
Also on exhibit:
STEVE PARKER: Day Is Done – On View Through February 28, 2021
Through May 30th in the 1878 Gallery:
Gregory Michael Carter: Port of Origin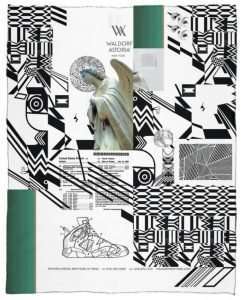 Gregory Michael Carter is a multidisciplinary artist working primarily in drawing, painting, collage, and photography. His exhibition, Port of Origin, includes works based on the concept of Black relics and includes materials such as stone, papyrus, silk, basketball flooring, and Newport cigarette cartons.
Through these works Carter interrogates the impacts of history on his current life through carefully constructed and coded ideograms that depict connections between various social and political issues.
Gregory's practice is rooted in an expanded view of history, with a particular interest in human interaction and how it causes the spread of culture in the modern world.
---
Through May 30th in Brown Foundation Gallery:
Mari Hernandez: Figments of Truth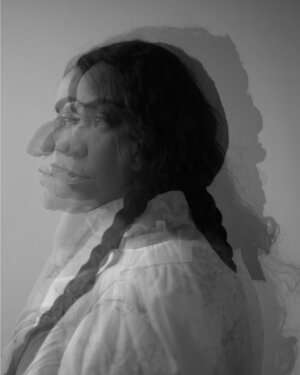 Mari Hernandez' exhibition, Figments of Truth, features the artists ongoing exploration into self-portraits that examine the history of portraiture and the characteristics of the canonical representation. Hernandez' invented subjects are derived from theories of physiognomy that claimed to explain (and illustrate) that a person's physical features or expression are indicative of their personality, intellect, and moral character. The subjects are characters presented as strong, stoic, dignified, and important, while their histories are both present and unseen.
Collectively, Hernandez' photographs present a historical narrative under the guise of documentation and emphasize that history is storytelling—imagined narratives, intentionally constructed and subjectively biased. The work questions how physiognomy and the characteristics of an individual inform identity, and how much of our identity is self-created or projected onto us.
The work questions how much of an identity that is projected or fabricated gets internalized by an individual. Based on representation, which is the more authentic self?
Click here for more information.