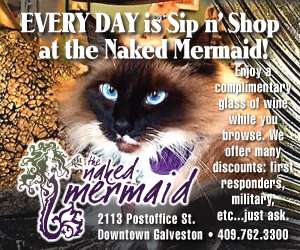 As Always, On Stage, Singing, and Playing His Heart Out
The music talent in Galveston always astounds us. The variety is as key as the styles and genres, but the personalities of the musical community are what makes Galveston Island stand out amongst the talent.
Recently we had the opportunity to interview a Galveston gem, the always funny and colorful Little Jewford.
Island Guide: Where are you from? How long have you been on the island?
Little Jewford: I am originally from Houston, and I started playing at Stella's Piano Bar inside Havana Alley (201 26th St.) August 2015.
Island Guide: What instruments do you play? Does anyone ever sit in with you? If so, when and why?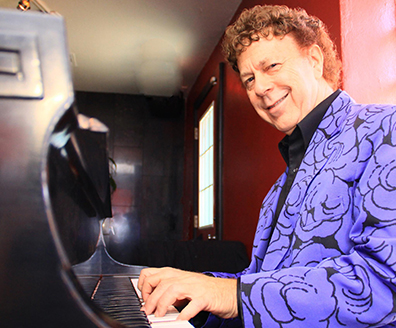 Little Jewford: I play the piano (keyboard), accordion, melodica/clavietta, harpsichord, and sometimes even a kazoo. I am a solo act, although I have extended invitations to Jiminy Cricket and the vivacious Jessica Rabbit, but sadly, there always seems to be a scheduling conflict.
Island Guide: How old were you when you fell in love with music?
Little Jewford: I'm not so sure it's love, more of a hostage situation really. Honestly, I can't remember a time when I wasn't "in love" with music and after playing for more than six decades… 'it's wonderful!'
Island Guide: How did you get started in music? And who were your influences?
Little Jewford: Most of my mothers' family played the piano – grandfather, mother, aunts, etc… They were always fun and I loved it when they played. Some of my earliest memories that are connected with my start in music are from six years old, not only playing the accordion in Houston at the Temple and the Jewish Home for the Aged but also playing piano entertaining at my parent's parties. My mother would wake me up, and I'd go to the piano in my pajamas and play for their guests. I was a hit of course!
Island Guide: How has that influenced you now as an adult?
Little Jewford: I have to constantly fight the urge to wear footed pajamas when playing.

Island Guide: Was there a point in your life where you decided that playing music was going to be your career? Tell me the story of how that decision came about.
Little Jewford: Stop me if you've heard this one: a seventeen-year-old walks into a bar… No seriously, as seriously as I can ever be, one night, during my first year at Tulane, I walked into a hotel bar in New Orleans where there was an unoccupied piano. I inquired who was playing that night, and they said no one. So I asked if I could play, and not only did they say yes, but also said if I played, they'd give me dinner and drinks, too. Well, they didn't have to offer twice. I felt like I'd hit the jackpot! I'd only asked because I simply wanted to play their piano. I had no idea I could play and get something to boot. So the decision for a career in music was born right then and there. It was my "lightbulb" moment.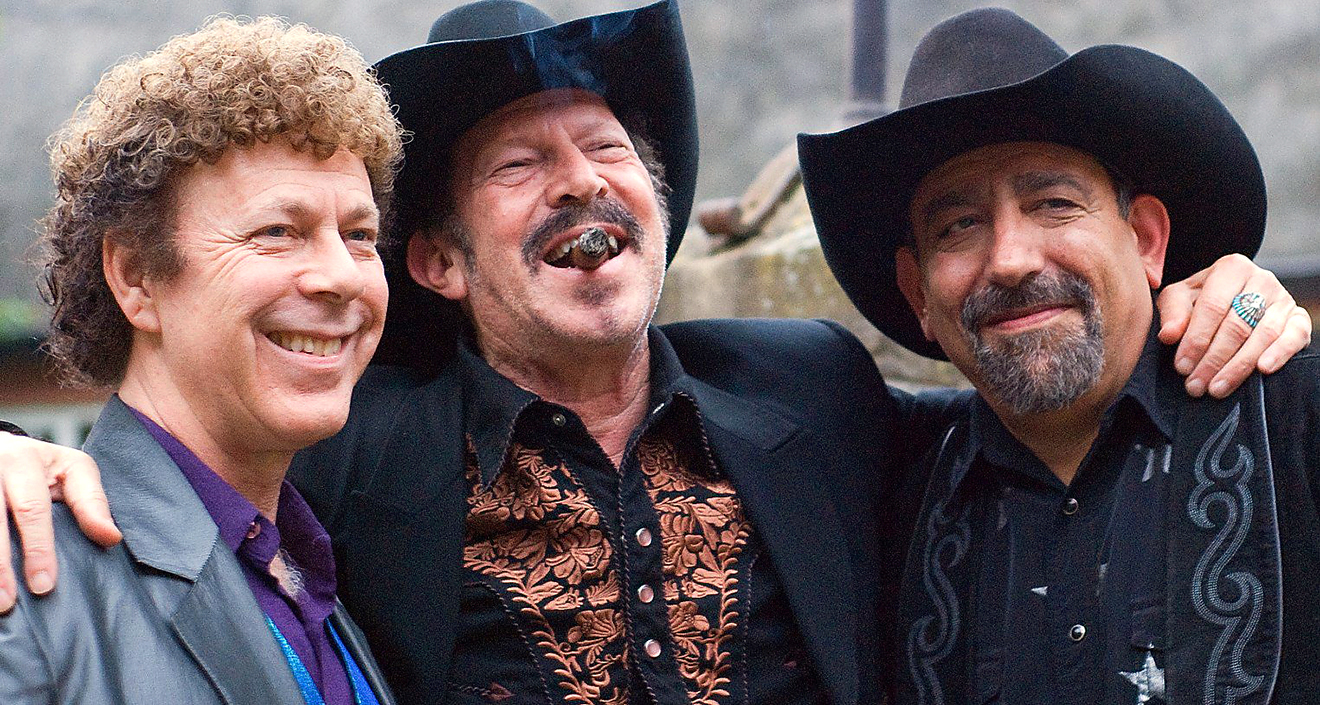 Island Guide: You have quite a history of performing. Tell me about your varied musical career.
Little Jewford: A significant portion of my musical career was spent with my friend, Kinky Friedman, in his band Kinky Friedman and the Texas Jewboys. It began in summer camp when we were kids and continued through the Jewboys Band days, and then later on in a duo working as his sidekick/accompanist.
While working with Kinky I was privileged to play gigs all over the world, including twice at the Grand Ole Opry, and I was honored to be invited to play Edvard Grieg's piano while on tour in Bergen, Norway.
Throughout the years I've done a little bit of everything related to music or the piano – from being a piano player in stage plays, MC and entertainer at Der Rathskeller during my Tulane days, working in a piano factory building pianos, composing music, to varied and sundry performances in the United States as both a solo entertainer or accompanist, and more recently as a featured performer at senior living and retirement communities – a musical melting pot if you will.
Island Guide: Who else famous have you played with? How was it touring professionally?
Little Jewford: As I said earlier, I played with Texas outlaw country singer/songwriter, novelist, politician, Kinky Friedman. Also, actress and cabaret singer Karen Kuykendall; Texas outlaw country singer/songwriter and Texas Poet Laureate Billy Joe Shaver; R&B, soul, and jazz singer Donna Hightower; Rockabilly and Country singer/songwriter Billy Swan; Poet Laureate of Texas and Texas music singer/songwriter Steven Fromholz.
Performers that I've sat-in with or who were on-stage with the Jewboys include Willie Nelson, Kris Kristofferson, Waylon Jennings, Leon Russell (he played my keyboard, and I played accordion), Jerry Jeff Walker, Van Dyke Parks, Levon Helm, Townes Van Zandt, Asleep at the Wheel (me on melodica and kazoo), Buddy Miller, Ramblin' Jack Elliott, Delbert McClinton, Dobie Gray, and Spot Barnett. But who's really counting!

Island Guide: Now you play locally only, correct?
Little Jewford: Incorrect. I'm like Paladin – have piano will travel or more accurately "Field of Dreams," if you have a piano, I will come (and play it) for you. I've always said I hate an unmanned piano!
Island Guide: What genre of music do you like to play most and is closest to your heart?
Little Jewford: I mainly play the Great American Songbook, otherwise known as American Standards or American popular songs. Generally, that's songs from the 1920's to the 1950's that were created for theater and film.
Island Guide: How long have you been playing in Galveston? Do you play anywhere other than Stella's in Havana Alley?
Little Jewford: I began playing at Stella's Piano Bar inside Havana Alley August 2015. In 2016, I opened for Kinky Friedman at the Grand Opera House in Galveston, and I've played several private parties in Galveston, too.
Island Guide: Your shows are quite lively and entertaining. Describe a live show for someone who hasn't had the honor of seeing you.
Little Jewford: Thank you! Well, I'm not sure it is an "honor" for them exactly, but I do try to make every performance uniquely entertaining. I can guarantee there's no other show exactly like it. It's challenging to describe, but I play grand piano solo, and feature songs that range from 'Rat Pack cool' to comedy, classical to country, sophisticated smooth to ragtime, and jazz classics to original compositions – all mixed in with my own personal stories, song trivia, and wise musings. Bonus nights include an audience participation, Greek style kazoo chorus!
Island Guide: Oh my! Variety is key when describing your music. What is your favorite song to perform and why?
Little Jewford: My favorite song is always 'the next one.' I have hundreds of favorites; I'm very fickle that way.
A few top contenders for my 'favorite' spot would be: "Harlem Nocturne," "Someone to Watch Over Me," "The Way You Look Tonight," "Yes Sir That's My Baby," "As Time Goes By," "Over the Rainbow," "Für Elise," "I Could Have Danced All Night," "Timeless Feelings," "Puttin' On the Ritz"…I could go on and on. I could never pick just one.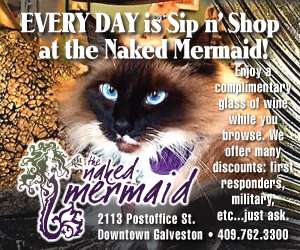 Island Guide: What has been the biggest challenge to overcome being a musician?
Little Jewford: So many songs so little time! I simply love music, and I love performing. It is in my blood. I always hope to create a fun, relaxed evening – something like a blend of a 1920's speakeasy, cabaret lounge, and the TV show "Cheers" – all combined into one.
Island Guide: What advice would you offer people who are just starting out, either individually, as a band? Everyone has a "first day."
Little Jewford: Keep calm and carry a tune!
Island Guide: Our 5 questions that we ask everyone: If you could pick one band to see live, living or dead, who would it be?
Little Jewford: Fats Waller!
Island Guide: What was the first album you remember purchasing?
Little Jewford: It was either Pershing Jr. High Symphony Orchestra or Kinky Friedman and The Texas Jewboys "Sold American."
Island Guide: What was the first concert you went too?
Little Jewford: Victor Borge
Island Guide: What piece of music equipment can you simply not live without?
Little Jewford: Doh, a grand piano or keyboard.
Island Guide: Ten years from now, what would you like to be doing?
Little Jewford: Breathing.
Island Guide: If you could open up for any band right now, who would it be?
Little Jewford: Steve Martin and Martin Short in Las Vegas.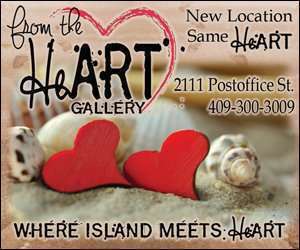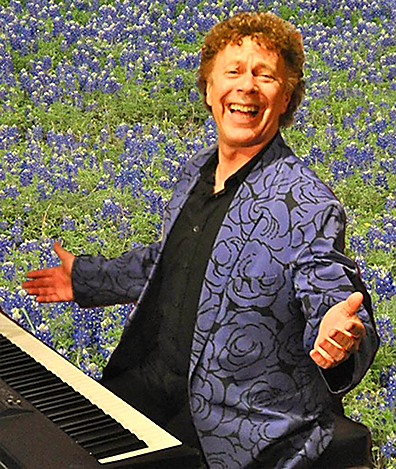 Island Guide: Any big announcements for 2017 like gigs, new music, new CD's, etc?
Little Jewford: A few months ago I released my first EP CD, "A Little Little Jewford." Its a companion EP CD to "A Little More Little Jewford," which will be released later in 2017. I also just finished writing a musical play, and I'll be working on getting it funded and staged in the near future, hopefully coming soon to a theater near you.
Island Guide: Anything else you would like people to know about you?
Little Jewford: Sure! Other Little Jewford fun facts are that I'm a published songwriter, head writer of the audio play "Live From Uranus," co-writer of the animated short film "Discover Uranus," and author of a, as yet unpublished, musical play.
I also do voice-over work. My voice-over jobs include characters for animated short films, political ads, radio commercials, and also voicing the 23 characters for the "Uranus" projects.
Island Guide: Any last words?
Little Jewford: Supercalifragilisticexpialidocious.
Island Guide: Our feelings exactly! Always a pleasure!
For more info, download any of Little Jewford's stuff or if you simply want to connect with the humor and wit of Little Jewford, go to: