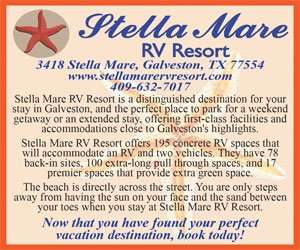 By Kimber Fountain, Photos by Christa Schreckengost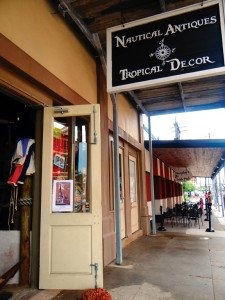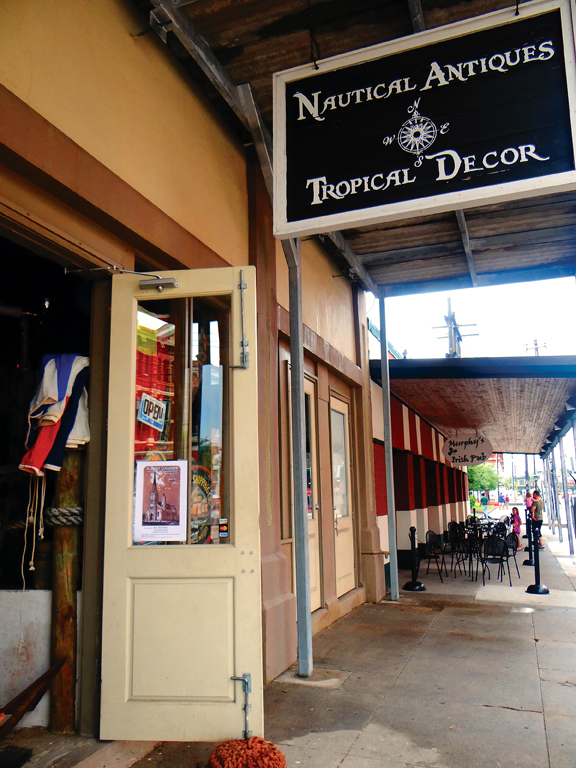 The profile of Galveston as a shopping destination has been on a steady upward trajectory over the past few decades. Even disasters such as Hurricane Ike seem now to be little more than a hiccup, as it not only cleared the slate for many businesses to expand and improve, it also ushered in entrepreneurs from around the country who felt called to help in the recovery. One of the most notable and fastest-growing facets of the Island's shopping scene is the collection of antique stores it has acquired. They are all equally full of old-world charm and rediscovered treasures, troves of forgotten memories and reinvented history, but none has carved a niche for themselves quite like Nautical Antiques.
Delighting shoppers with its vast array of seafaring sundries since the turn of the century, it all started when Michael Culpepper did a favor for his father, who owns a similar store in Florida. Originally from North Carolina, he was living in Galveston when "my dad asked if I could come watch his shop for a couple of weeks." Michael recalls. "So I went and visited, and then before I left I loaded up a van with stuff from his store and brought it here to sell it." He opened his first store in 2000 at 621 Tremont, and met his wife and business partner Adrienne in September of 2001, who is from Washington D.C. but was living in Galveston and attending school. Adrienne laughs, "I even used working here as the basis for one of my school projects." They moved to their current location on the corner of Mechanic and 22nd Street after Ike in 2008.
To obtain the majority of their authentic inventory, Michael and Adrienne travel overseas once a year to shipwrecking yards in India and Turkey, and will soon add Bangladesh to their itinerary. Adrienne tells of these massive salvage yards, where "they beach the ships, then attach an anchor chain to them and pull them up onto the shore where they cut the steel apart," almost like slicing a cake. She also says that "the majority of the scrap metal is sold by the ton, the steel and the hulls of the ship are reused for infrastructure construction, buildings and roadways." Then there are maybe seven or eight groups of people like Adrienne and Michael, who come in and purchase the pieces that may not be worth much as scrap metal, but hold an intrinsic value as refurbished or decorative pieces. "Like the brass bells, those would be worth just a couple of dollars as scrap, but they can sell it to us for more. And it tends to be a very polluting industry, so we love that this is really like the ultimate recycling scenario."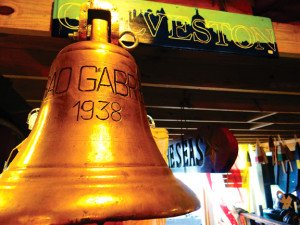 Their travels also take them to Indonesia, a country known for its collective artistry of wood carving. There Michael and Adrienne commission custom figure heads that they design themselves. "You can't really find a real figurehead for less than twenty thousand dollars, so we use pictures of famous ones for inspiration and create the designs," Adrienne says. The carvings are indeed exquisite, and their process of obtaining them not only makes them significantly more affordable, their figureheads also hold the esteem of being one-of-a-kind, original pieces that you will not find anywhere else. The remainder of the store's offerings hail from various locations all over the United States.
Notable items inside Nautical Antiques are their larger pieces, Michael's favorites. "These are the actual working navigational tools of the ships," he says, as he points out an Engine Order Telegraph, the old communication system used to parlay messages from the captain on deck to the crew below in the engine room, and the Binnacles. These large compasses are flanked by large iron "compensation balls" and house an intricate system of magnets, used to compensate for the iron on the ship and fine-tune the compass reading. They also have a large inventory of real navigational charts used aboard the ships, some of which read almost like a traveler's journey, with markings of obstacles and even pirates encountered along the journey.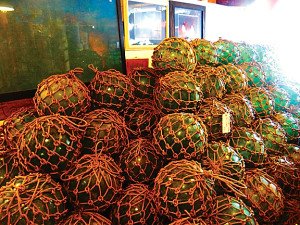 In addition to salvaged portholes, some of which have been made into beautiful glass-top tables, cabin doors that are often used for wine cellars or converted into dining tables or headboards, authentic ship crockery, light fixtures, and steamer trunks, Nautical Antiques also boasts an expansive collection of salvaged flags. Michael explains, "On the stern of the ship, ships fly the flag of their home country, but from the top of the mast, they fly the flag of the country they are visiting, so these ships have to have a flag for every country they visit." They also have a complete collection of International Maritime Signal Flags, with the letters A-Z, each of which have a meaning. "For instance the 'M' means a doctor on board, or the 'H' stands for a pilot." Thus the flags are one of their most sought-after items, either for international visitors or residents, or people who can connect their occupation or interests to a certain signal letter.
Overall, it could be difficult to pinpoint exactly the reason that Nautical Antiques has flourished for so many years, but it seems that Michael and Adrienne Culpepper have cooked up their own perfect storm, with all the right factors in all the right places. There are the obvious connections like Galveston's colorful history as a major commercial port in the 19th century, or the current operations of the thriving, working harbor just blocks away from their front door, or just the fact that they are on an island. But logistics aside, this particular store has a distinct allure to it, most likely derived from the pieces they so carefully choose and present. With the Culpeppers at the helm, a walk through Nautical Antiques holds the sensation of a ship swaying steadily beneath your feet, with the saltwater spraying lightly onto the deck, and emanates the freedom of being at sea.
Nautical Antiques
2202 Mechanic Street, downtown Galveston, (409)539-5469
www.piecesofship.com
Open Monday-Thursday 10am-6pm, except Sundays 11am-4pm, Closed Tuesday and Wednesday