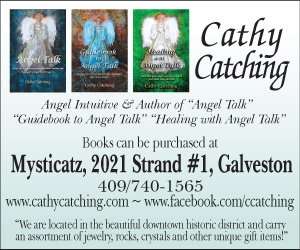 Warm weather is creeping in and it's time to set sights on the next big vacation—spring break! Whether you're a Texas native laying low during your time off or you're visiting the Galveston area while you've got some time to kill, you won't want to miss the brewery scene. Check out these 5 breweries to visit while you're spending spring break in Galveston.
Galveston Island Brewing
This local brewery is a great place to stop if you're in the area. Saturdays at 1pm you can hop in on the brewery tour to learn more about the brewery itself as well as about their brew process. Try their Tiki Wheat—half wheat, half barley paired with coriander and notes of honey for the perfect beer to help cool you down this spring! With drink specials, live music and other fun events, you can always expect a good time at Galveston Island Brewing.
Devil and the Deep Brewery
This brewery popped up in the downtown Galveston area a year or so ago and has been well loved by locals ever since. Devil and the Deep has board games, foosball and corn hole with plenty of seating both inside and outside. Try their blonde ale for a smooth and easy drink on a warm day!
Beerfoot Brewery
Looking for a view of the Gulf? You've come to the right brewpub! Beerfoot Brewery offers their space to home brewers looking to use top of the line equipment to produce their own brews. You'll get to experience some of the newest beers coming out of Galveston, as well as other craft beer favorites. Grab a fresh new brew and enjoy the open-air water view!
Fetching Lab Brewery
Located in Texas City, just outside of Galveston, Fetching Lab is the perfect spot for enjoying a cold brew in the sunshine. With food trucks and live music, you can't go wrong spending an afternoon at Fetching Lab this spring break. Check out their Blue Mischief blueberry cream ale for a light and refreshing warm-weather favorite.
Galveston Bay Beer Company
Galveston Bay Beer Company can be found a little bit off the beaten path in Dickinson, Texas. This is the perfect place to spend the day with friends, and you can even ask for a tour of the brewery to see all of the ins and outs! Their Blueberry Blonde Ale is light, thirst quenching and perfect for keeping you cool on a warm day. It's even been said that their Ghost Ship brew is one of the best goses out there, hands down!
A Note on Safety
No matter what your plans are during spring break, safety should always be a top priority. Car accident lawyers in Houston, Texas explains that an accident isn't so much an inconvenience, but more a disruption of your entire life. Consider ridesharing opportunities after you and your friends have been out drinking. Always have a designated driver, and remember that the more responsible you are about your drive home, the more fun you'll have!
Making Your Rounds
If you plan to add any of these local spots to your plans during spring break, it would be helpful to know where they are located. Here is more information that you will find useful:
Galveston Island Brewing – 8423 Stewart Rd, Galveston, TX 77554
Devil and the Deep Brewery – 2425 Post Office St, Galveston, TX 77550
Beerfoot Brewery – 2816 Avenue R 1/2, Galveston, TX 77550
Fetching Lab Brewery – 221 6th St N, Texas City, TX 77590
Galveston Bay Beer Company – 12900 Farm to Market Rd 3436, Dickinson, TX 77539

---