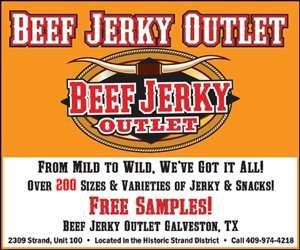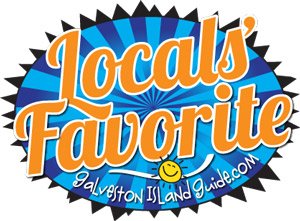 Based on a recent Facebook (www.facebook.com/galvestonislandguide) survey, we asked you guys to vote for your Locals' Favorite "Best Burger." Here is what you are saying is the best – both in quality and uniqueness and even a few that made the list, although technically not a traditional beef burger.
Stuttgarden Tavern

Located in its new location at 111 23rd., downtown on The Strand, Stuttgarden emerged on the scene in July of 2014 and has become a favorite hang out, home of the famous water wall, and known for their beer garden and delicious German food like their handmade brats and schnitzel. They also have some killer burgers.
Stuttgarden does not have a freezer so freshness is always guaranteed.
The Steven Burger is a must-try. This ½ pound burger is freshly made and hand seasoned by Chef Steve. It comes served with bbq sauce on a pretzel bun. A perfect burger, in our opinion, is cooked "medium." The Steven is served made-to-order, with a thick onion ring on top, along with their soon-to-be world famous sweet and tangy, perfectly-crisp pickles and melted cheddar cheese. We are huge fans of these pickles!
You can add a few other toppings including an egg, smoked gouda cheese, avocado, grilled mushrooms, and onions.
This hand-seasoned burger comes with a side of your choice, either handmade chips, German cole slaw, or German potato salad, which is not the traditional kind of potato salad that is served warm, but rather an original recipe for Stuttgarden.
Pair The Steven with the Saint Arnold Elissa IPA, which is an American IPA style beer brewed by Saint Arnold Brewing Company in Houston. Described on the St. Arnold website, the Elissa is, "A traditional India Pale Ale, the Elissa IPA is very hoppy with a properly balanced malty body. Elissa has huge hop additions in the kettle that give it a wonderful bitterness and is then dry-hopped in the fermenter to create the pleasant floral, hoppy nose. [St. Arnold's] reverse osmosis water makes the bitter very soft with no harsh notes to it." (www.saintarnold.com/beers/elissa)
Stuttgarden offers indoor seating as well as shaded outdoor seating where dogs are always welcome. Live music is offered every Friday and Saturday evenings. Stuttgarden also hosts Pint Nights often.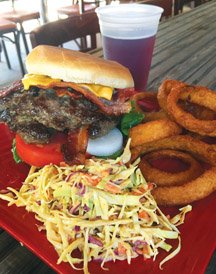 Smooth Tony's Patio & Backyard
"A Little Bit of New Orleans, A Little Bit of Austin, A Lot of Galveston," is the slogan for Smooth Tony's and it describes the place perfectly. We dined on the patio, better known to locals as the "Backyard" in the heat of July and found the covered, beautifully landscaped dining area to be simply perfect, cooled with fans and lazy dribbling water fountains everywhere. The tropical feel of the patio can not be escaped when you look around at the unique found-object sculptures, copper art, and outdoor art displayed everywhere. You can seriously feel the stress melting away as the lazy afternoon goes by when sitting on this patio.
In the 18 years that Smooth Tony's has been in business, he has perfected a few things, namely a burger. Our burger of choice is described on the menu simply as the "Bacon Cheeseburger," or as we like to call it, Tony's Special. Tony's burgers come with two perfectly hand-formed patties, made with 93/7 lean beef, fresh-made daily (never frozen, again, no freezer here). Served with several pieces of thick sliced bacon, melted cheddar and thick slices of tomato, this double patty burger is served on a classic hamburger bun.
We chose two sides – hand battered onion rings and Tony's own creation – fresh, cool and crisply prepared Mango Slaw.
Pair this heavenly burger with a glass of classic freshly squeezed strawberry-lemonade, an ice cold beer or glass of wine.
Smooth Tony's and his Backyard are located at 415 9th Street, on the east end of the island, close to UTMB. You can call (409)765-5200 or go to smoothtonys.com for more info. Smooth Tony's is open daily Monday-Wednesday for lunch (10:30am-2:30pm), and Thursdays (10:30am-6pm) and Fridays (10:30am-10pm) serving lunch and dinner. On most Friday nights, you can catch a band playing, starting around 7pm. Smooth Tony's is closed on Saturday and Sundays to host island special events such as weddings, rehearsal dinners, reunions and such.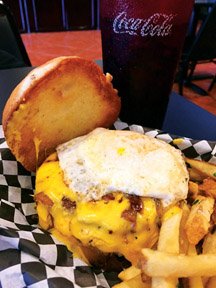 Ciao Down Burger Joint
Although this new restaurant is a tad hard to find, it is well worth the effort to locate. Tucked into the side of Mario's Ristorante on 61st St., Ciao (pronounced 'chow') Down Burger Joint is a newcomer to the restaurant scene, but with its outstanding burgers, it is soon to become a well-known hangout. Ciao Down offers seating both downstairs in the air conditioned restaurant and upstairs on a well-covered balcony patio.
We tried two burgers – the Meatloaf Burger (yes you read that right) and the chef-recommended Cheeseburger Eggsplosion.
First, the Meatloaf Burger, is often a daily special. This Meatloaf Burger is unique. It is made with Ciao Down's housemade Meatloaf, served with sauteed spinach, a grilled tomato slice and a Ciao Down's original roasted tomato ketchup – all served with an (optional) Bloody Mary Shooter!
This is a thick handful of freshly prepared goodness and after you bite into it, you are going to regret saying, "Let's split that." The General Manager, Sergio Lopez, promised us that this burger will be available often. Check their Facebook page (www.facebook.com/ciaodownburgers) for details.
Now, the ooey-gooey, runny yellow egg burger, the Cheeseburger Eggsplosion. Although slightly messy, this burger was a hit with the first bite. Cooked perfectly, slightly medium well, the burger patty was topped with a fried, over medium egg, caramelized onions and American cheese. This is a two napkin meal for sure and worth every bite.
Both burgers were served with a big helping of crisp french fries in a classic red basket that reminded me of my childhood days. We chose sweet potato fries and a side of Ciao Down's garlic fries.
We are already planning our next visit and will dive head first into the Big Kahuna Burger – a burger patty served with caramelized pineapple, applewood smoked bacon, mozzarella cheese, chipotle mayo, and Ciao Down's original "sweet fire" glaze plus one of Ciao's handmade milkshake, aka Malt Shake. The people dining next to us said that the Malt was the best they had ever had.
On the day that we visited, the owner, Giovanni Smecca, was making the rounds in the dining room, introducing himself and asking everyone how their meal was. I don't know about you, but I love meeting the owners and I especially loved how attentive Mr. Smecca was about people's opinions and recommendations. It's no wonder that Mario's has been in business so long and it's new sister restaurant, Ciao Down Burger Joint, is sure to be a big hit as well.
Ciao Down Burger Joint has a great happy hour, coined "Happier Hour." It is all day every day – even on weekends! Also, you can see the Moody Gardens fireworks on Fridays and Saturdays from their balcony. Fans and a well-covered patio will help keep you cool.
Ciao Down Burger Joint is located at 2202 61st St., Galveston, (409)744-1188, www.ciaodownburgers.com. They are open Monday-Thursday 11am-9pm, Friday and Saturday 11am-10pm and Sunday 11am-9pm.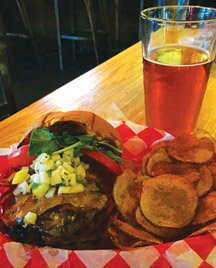 Brews Brothers
"You must try the Heat Seeker."
Ok, challenge accepted; we love hot, spicy food. We tried it and oh my, it brought tears to my eyes although I am not quite sure if it was because of the goodness of this burger or the raging heat. Either way, this was a very good burger. Described as, "½ pound Angus burger served with cheddar, bacon and pickled serranos, then topped with ghost-face (read 'hidden heat') killah serrano-mango pico and dressed with spicy mayo." Hot and spicy goodness, and definitely not for the faint at heart, this burger is a big hit.
If you want something a little less, Brews Brothers' fans love the "Mission from God" burger, which comes piled high with goat cheese, thick slabs of crisp bacon, beer sautéed onions and mushrooms.
The Islander By Choice Burger brings more of the tropical flavor, dressed with a teriyaki mayonnaise and topped with a teriyaki grilled pineapple and crispy fried spam. All of their burgers are served with house made chips.
"Everything from our kitchen is made from scratch," the bartender says, and, "almost every last thing on the menu has beer in it." Beer is used in their mustard, pickles, barbecue sauce, pickled serrano peppers, wing sauce, in their bleu cheese dressing, and even in their desserts.
All burgers are 1/2 pound 100% Angus chuck, dressed with lettuce, tomato, red onion, house pickles, mayo and house beer mustard. Burgers come with a side of homemade potato chips. You can also "Go Bunless," and get any burger served with no bun and an entree salad. The St. Helen's Orphan Burger is a half portion.
The chips are offered several different ways, but we chose the Buffalo Chips, which is Brews' homemade potato chips, covered in buffalo sauce, and served with blue cheese dressing for dipping.
Brews Brothers has an amazing beer selection which changes faster than I change clothes. Taps are constantly rotated and the bartenders are knowledgeable and friendly which is helpful when ordering a beer that you have never heard of.
They offer Pint Nights often, many of which have a good cause tagged with it as well as freebies. "Recently, we hosted a Pint Night where we presented patrons a partnership between Karbach Brewing and the Robert Garner Firefighter Foundation. You could come out and get a very special glass, a special beer, and all the proceeds go to the foundation." Buy a beer, keep the glass, eat an outstanding burger – sounds like a win-win in our book!
Brews Brothers is located on the Strand at 2404 Strand St., downtown Galveston, (409)763-2739. Brews Brothers – a great craft beer bar which serves excellent burgers! We've found heaven on earth.
A few others made a presence on our survey and are worth a mention:
The Spot, located at 3204 Seawall Blvd., offers not only a great view but 5-7 burger creations as well as their "Burger of the Month." This month, it's Honey BBQ Burger, described as "sweet and savory ½ lb. burger topped with honey-cayenne bacon, BBQ mayonnaise, sauteed onions, arugula and swiss cheese."
Press Box, located downtown at 2401 Postoffice St., has a great locals' favorite burger – the "Pattiemelt." Described as, "Our greatest burger served with swiss cheese, bacon and grilled onions served on buttered and grilled rye bread" is sure to satisfy your cravings. All burgers are 8-ounce and are served on a fresh sesame seed bun with fries or tots.
Be sure to note that Press Box's kitchen closes at 3pm daily. This locals' favorite dive bar is a great place to escape the heat indoors or outside on their popular patio.
We hope you enjoy the burgers around our wonderful little island – Bon Appétit!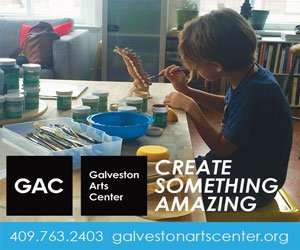 ---