Artist Boat is a non-profit organization providing hands-on, minds-on, and feet-in experiential learning for people of all ages through Eco-Art programs that allow them to interact and learn about marine and coastal environments. Programs take place in kayaks, aboard vessels, by foot, on campuses, in classrooms, and in places of natural significance.
Artist Boat's mission is to promote awareness and preservation of coastal margins and the marine environment through the disciplines of the sciences and the arts. Artist Boat hosts a variety of activities throughout the year including kayak adventures, youth programs, and more.
Artist Boat has won national recognition for its educational programs and is a leader in outdoor educational experiences for small groups led by scientists and artists.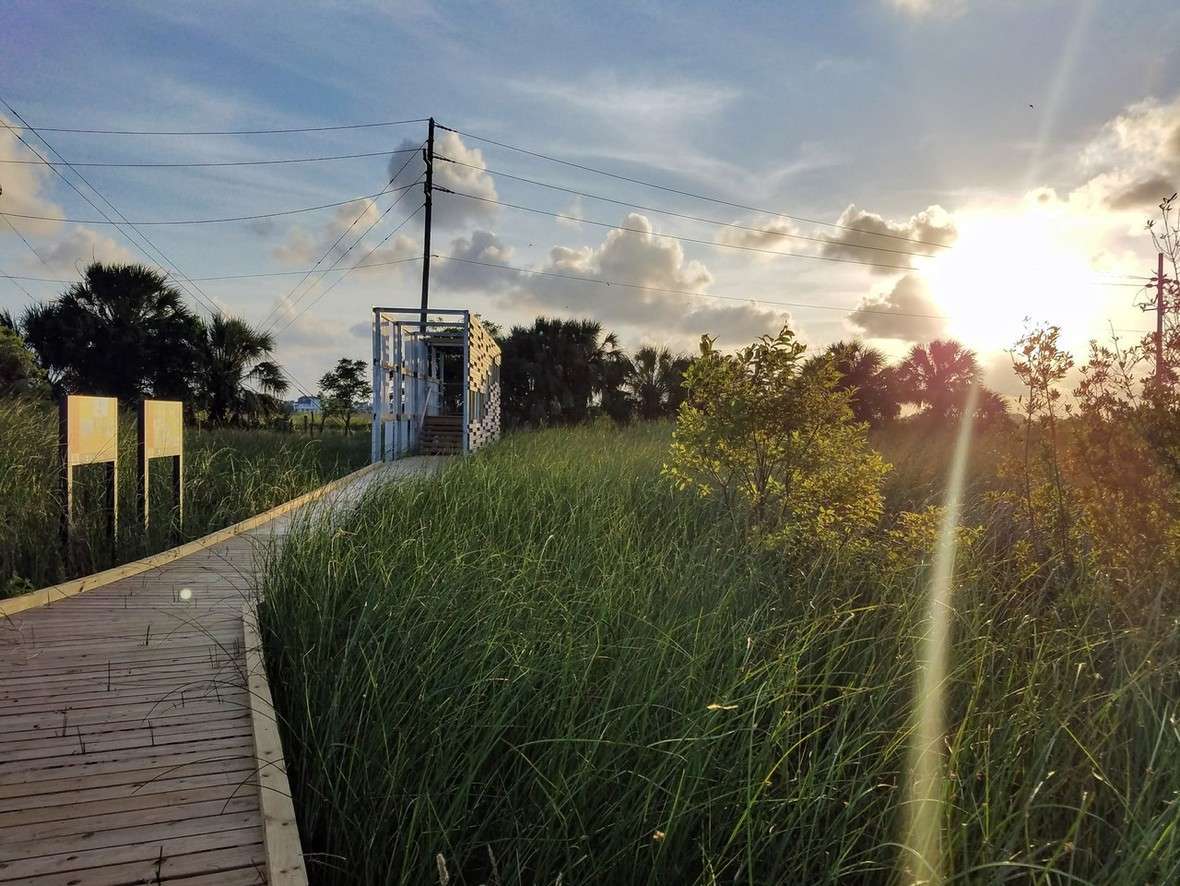 Enrich your Days with Nature
Like you, we at Artist Boat are grappling to find our footing in these difficult and uncertain times. We have been privileged to serve our community for over 16 years and you have trusted us to provide inspiration and education through unique coastal experiences.  We know the immense positive benefits of nature and we are supporting our community by keeping the Oppenheimer Bird Observatory at the Coastal Heritage Preserve open for public use.
Open 7 days/week, from dawn until dusk, enjoy the 150-foot boardwalk and elevated viewing and seating from the platform. Walk the ½ mile trail and be on the lookout for wildlife as you soak up the beauty of Galveston's wetlands.
Located at 13102 Stewart Road, the Helen and Edward Oppenheimer Bird Observatory is an award-winning project that contributes to a better quality of life in our community. Designed across a landscape for curated experiences that are transformative for the learner, the observatory was built by The University of Texas at Austin School of Architecture.
Amenities include ADA access, parking lot, bike rack, a clean port-o-let and if you've got a keen eye, you might see some wildlife!  Let us know what you find.
For a bird's eye view and directions to the Preserve: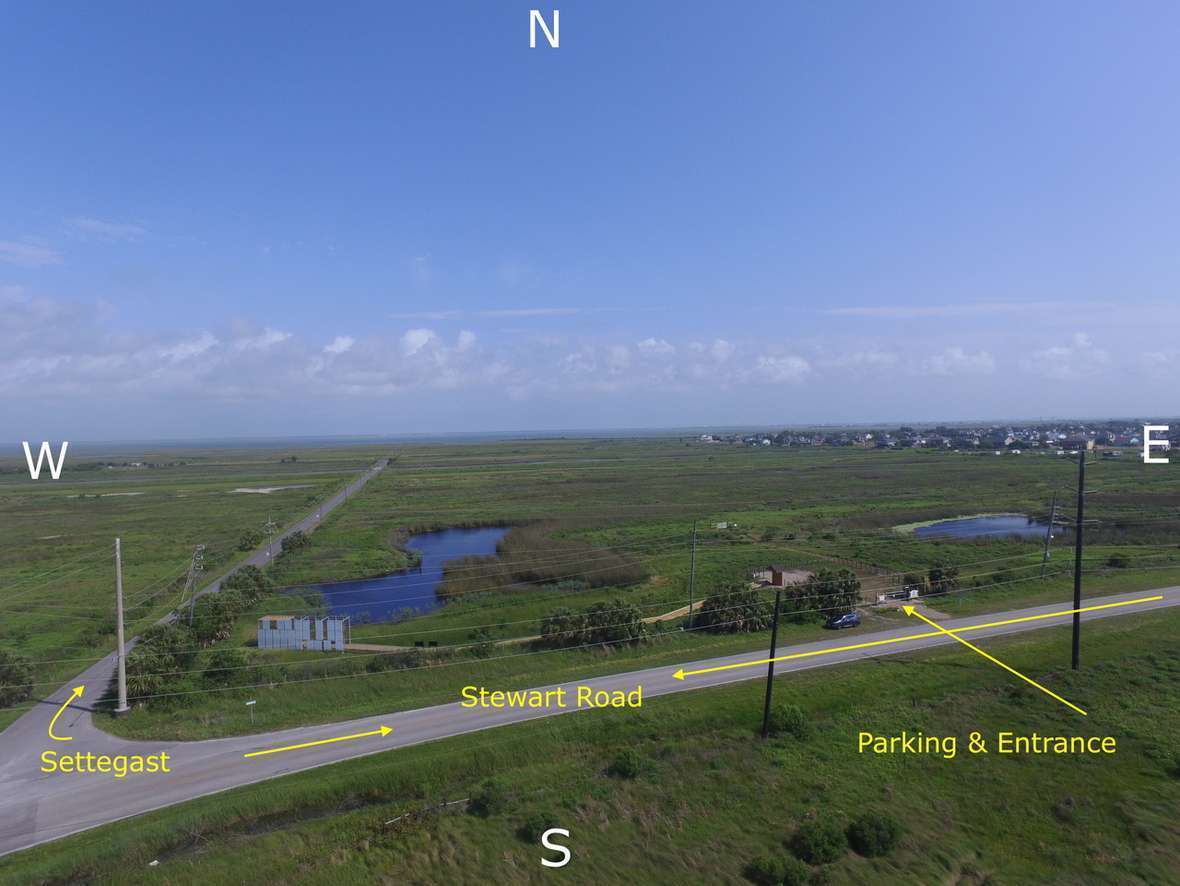 ADDRESS: 13102 Stewart Road, Galveston TX 77554
DIRECTIONS:
From Houston:
Take IH-45 South towards Galveston.  Exit and take a right on 61st Street.
Take a right at Seawall Boulevard.  Follow the directions below.
From Galveston: 
Take Seawall towards the west end of Galveston Island (6.4 miles). Turn right onto Pabst Road, travel 0.3 miles to turn left onto Stewart Road.  The gate will be 0.3 miles down on Stewart Road on your right side.  If you pass Settegast Road, you have gone too far.