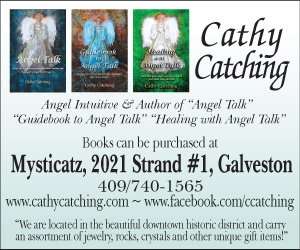 By Kimber Fountain, Photos by Christa Schreckengost
As a biology student in college, Justin Strait was using his lab to brew beer. Thus began the journey to Galveston's first ever craft-centric beer house, to a culmination that embodies all of the uniqueness and eccentricity of both its owners and the Island on which it sits. "We're not a bar, we're not a burger joint, we are just us," says James Cunningham, "and we want to change what people expect from a downtown establishment." Walt Disney called it "Re-Imagining;" expanding a concept or an idea to create something that is relatively the same, only better.
Justin initially moved to Galveston for a job opportunity, but Hurricane Ike had other plans. "After that I just went back to what I knew," he says, "I continued to brew beer and to bartend and save money. And then I decided I wanted to bring craft beer to the Island." Originally from Long Island, James worked as a sales rep for the local Texas brewery St. Arnolds for close to twenty years, and was initially introduced to Justin as a client when Brews Brothers first opened. "I could really see that he had something special here. You know, I saw the numbers but I also knew that Justin wanted to get into brewing and that really interested me. He was super-passionate about craft beer and I really appreciated that," James remembers. As luck would have it, Justin's original partner was not quite as enthusiastic about taking on the brewing side of things, so James saw his opportunity and bought him out.
Following a brief hiatus in which the bar was closed while the paperwork was transferred, Brews Brothers reopened in March of 2013 and then began the work of opening the kitchen. "We always wanted a kitchen," James says. "It was always part of the plan, but we wanted to be the best." They brought on Troy Witherspoon, the chef from Petrol Station in Houston, and he set up the kitchen, wrote the menu, and created a burger. "The burger was the most important. We wanted to have, hands down, no question, the best burger in Galveston. A lot of people have good burgers, but we wanted you to know, without hesitation that ours is the best." If a combination of lean, succulent meat and a savory blend of seasonings that are grilled-to-perfection is not convincing enough, then the general consensus conveyed by their steady crowds will prove that Witherspoon delivered. A thousand words could be used to describe the Brews Burger, but one bite says it all.
Along with the standard Brews Burger, available to customize with a number of toppings, Troy added his own artistic burger expressions to the menu, which include a host of explosive flavor combinations.
Some examples are Lafitte's Booty, with added spices of cumin and cayenne, topped with grilled chili peppers and a fried plantain dusted with powdered sugar. The Mission from God burger is piled high with goat cheese, thick slabs of crisp bacon, beer sautéed onions and mushrooms. The Islander By Choice brings more of the tropical flavor, dressed with a teriyaki mayonnaise and topped with a teriyaki grilled pineapple and crispy fried spam. All of their burgers are served with house made chips that are somewhat of a hybrid, part chip, part French fry, and altogether delicious.
In addition to their epic burgers, another house favorite is The Big Stick, a corn dog 'reimagined' into a massive piece of bratwurst coated in a thick, house made beer batter and deep fried. This accompanies other various appetizers and sandwiches on the menu, like wings, soups, salads, and The Crabby Goat, a Brews Brothers spin on a crab cake sandwich. Everything from their kitchen is made from scratch, and James attests that, "almost every last thing on the menu has beer in it." Beer is used in their mustard, pickles, barbecue sauce, pickled serrano peppers, wing sauce, in their bleu cheese dressing, and even in their desserts. Beer-A-Missu is a delectable concoction of ladyfingers soaked in craft beer and layered with mascarpone.
And of course never fear, they do not use all the beer for cooking, and the variety available for consumption is infinite as it is never quite the same. Although their bottle and can selection remains consistent, it is always being updated and refreshed. Beer on tap will always include certain types of beer such as an IPA, a sour, and lighter options, but the exact selection rotates frequently depending on what is in season or what the craft brewers are producing at any given time. One hundred percent of the beers served are craft creations, but the bartenders are incredibly proficient in their beer knowledge and are happy to help guide patrons to a choice they will enjoy.
Throughout the week, Brews Brothers hosts specialty nights. All day Monday enjoy $1 off all craft cans and Tuesdays are Big Ass Beer Day where 20oz beers run for the 16oz price. But the biggest draws are Trivia Night held every Wednesday night at 8pm, and Pint Night Thursdays from 6pm until close, when customers "buy the beer and keep the glass." They also keep on hand and available to all their patrons a variety of books, games, and other entertainment to accompany their food and beverages. Tableside seating is available in addition to the bar top, which makes this versatile place great for either a laid back dinner or a fun night with friends.
Exciting developments are also in the works for Justin and James as they are currently expanding Brews Brothers from a bar/restaurant to a full-fledged brewhouse led by Master Brewer Nate Decker. And with the added partnership of Mitzi Lingo they will venture to the Seawall with the opening of a new concept called 'Hemingway's' sometime this March. Located in the building previously home to the bar Riptide, this new project is described as an "upscale dive" – a casual beach bar with an elevated atmosphere and a stunning outdoor patio. Of course there will also be great food, although Hemingway's menu will focus on lighter, deli-style fare such as sandwiches.
Brews Brothers
2402 Strand St., Galveston
(409)763-2739
www.facebook.com/BrewsBrothersGalveston
Open 7 Days a Week 11am-2am. Kitchen closes at 10pm Sunday through Tuesday and Midnight Wednesday through Saturday
---