By Mary Beth Bassett
For the past several years, the Galveston Island Convention & Visitors Bureau has focused on things to do on the island that go beyond the beach. Galveston is home to wonderful family attractions like Moody Gardens, delicious Gulf seafood and is a significant city in Texas' early history.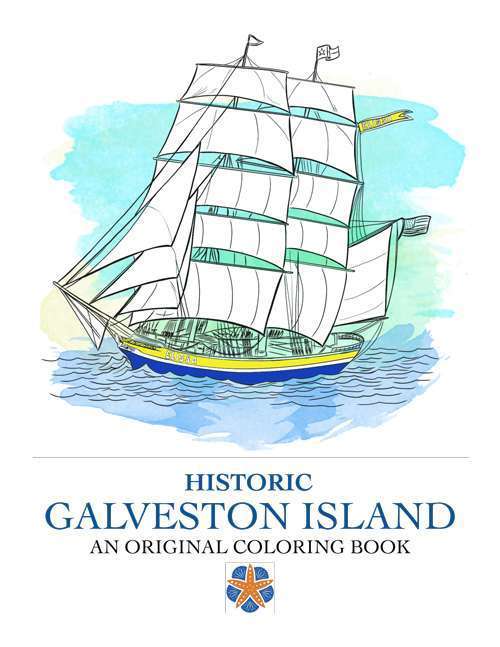 An idea to make the island's history fun and engaging for children and young people was to turn some of these iconic places and events into images for a coloring book. Once the CVB team brainstormed about what could be featured in a coloring book, it didn't take long to decide it was definitely possible. There were almost too many ideas for one book! The coloring book made its debut in 2016.
Now, you can download the book as a PDF.
The coloring book's pages span Galveston's evolution from a pirate's den to its days as the second-largest immigration port in the United States (second to New York's Ellis Island) to the present day. Also featured are events like the Great Storm of 1900 and Juneteenth, plus special places like the 1877 Tall Ship Elissa, the 1892 Bishop's Palace and The Grand 1894 Opera House.
The team at the CVB takes these coloring books on the road to share Galveston's story with those in other Texas cities and beyond. During the Texas Book Festival in Austin, for instance, children are encouraged to work on the books at the CVB's exhibitor booth. The coloring books also make their way to special events in Dallas and are available on the island at vacation rental companies and attractions like The Bryan Museum.
No matter what your age, we hope you can take some time to channel your inner artist and learn about some of what makes Galveston a very special historic beach town.

---