Galveston Island Market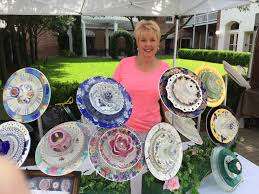 Saturday, June 16th, the Galveston Island Market is open 10am-4pm and offers a festive monthly outdoor event where local artisans, handcrafters, and growers can showcase their creations for Galveston residents and visitors.
The Market carries everything from beautiful quilts to handmade soaps, photography, jewelry,and more. The Island Market provides a relaxing setting to browse and shop for unique hand-crafted items, many created by local Galveston artisans.
The Market is held at 23rd St and Mechanic St. in Downtown Galveston.  For more information, visit galvestonislandmarket.com.
---