This month, Rosenberg Library will exhibit a historic diorama which was originally created for the library's children's department in the early 1940s.  During December, the Goldilocks and the Three Bears diorama will be displayed on the library's second floor near the east entrance.
Since opening its doors in 1904, Rosenberg Library has been a place of wonderment for generations of Galveston children.  Before the addition of the Moody Memorial Wing in 1971, the children's department was located on the top floor of the library's east wing.  The room was outfitted with child-sized tables, chairs, and bookshelves as well as story time area.  Educational exhibits were also a regular feature in the department.

From 1924 until her retirement in 1959, librarian Emma Lee managed the children's department at Rosenberg Library.  She worked tirelessly to make the children's department a place for young imaginations to flourish.  During the early 1940s, Galveston artist Percy Holt created for the library a series of dioramas—or three-dimensional displays—based on popular fairy tales.  These included The Emperor and the Nightingale, Ali Baba and the Forty Thieves, and Goldilocks and the Three Bears.  For many years, Holt's glass-enclosed dioramas were a favorite attraction for many local children.
The fairy-tale dioramas were eventually placed in storage when the library was remodeled and a new children's department opened on the first floor of the Moody Memorial wing in 1971.  The 1975 death of beloved librarian Emma Lee prompted a group of library volunteers to embark on a project to restore one of the dioramas they had enjoyed so much as children.  Margie Evans, Gloria Adriance, and Margaret Ritter cleaned, repaired, and refurbished the Goldilocks and the Three Bears diorama.  It was displayed in the children's department for others to enjoy as much as they had in their youth.
Eventually the display was moved out of the department as space needs grew, and it has been stored in the library's climate-controlled attic for many years.  However, the library recently had a new case built to house Goldilocks and the Three Bears, and we welcome you to visit the second floor this month to take a closer look at one of our most memorable institutional treasures.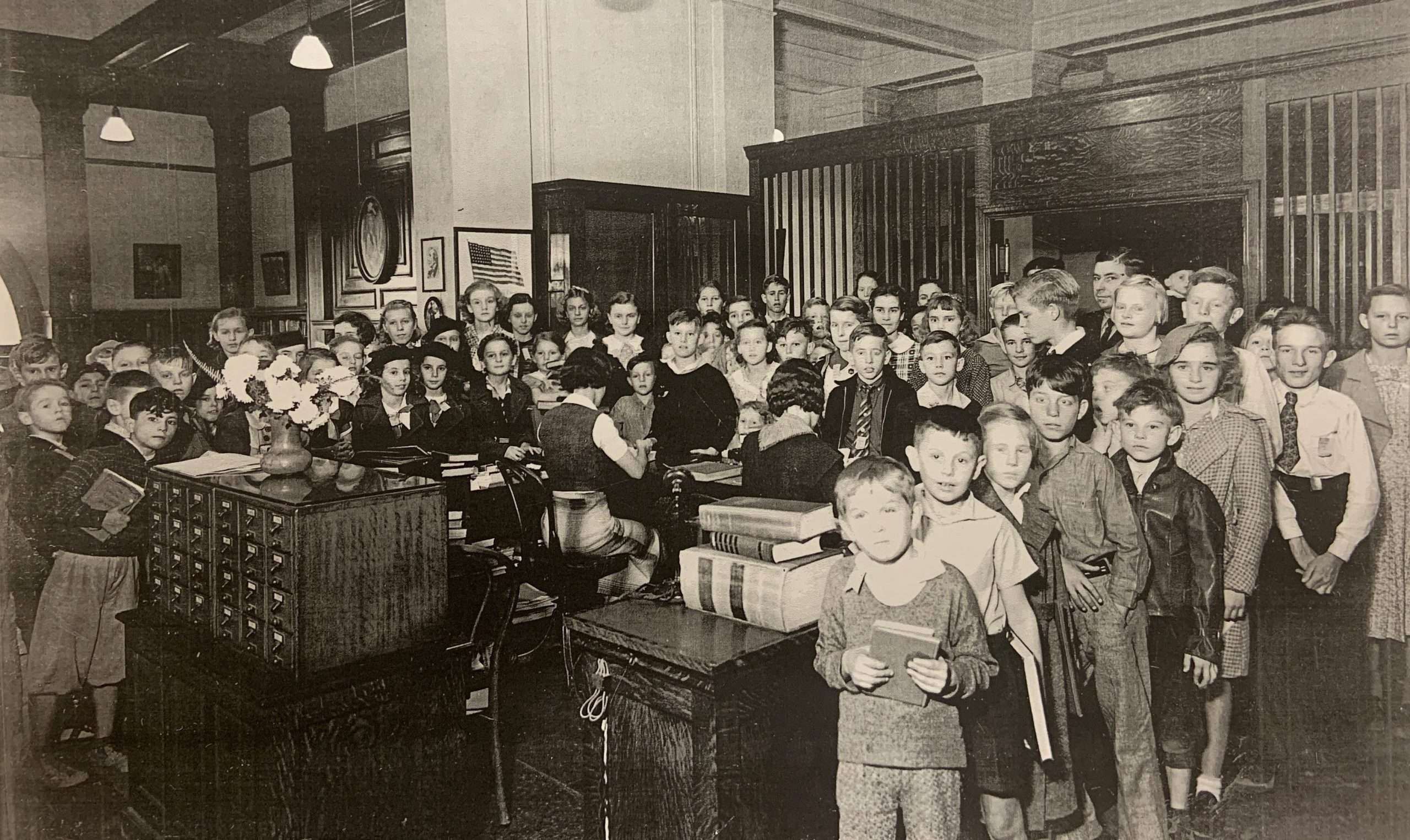 ---