Rhyder released his first album, self-titled "Brandon Rhyder," in 2001 and since then has released six more.
His second album, "Behind The Pine Curtain" was released in 2003. With his third album, "Conviction," produced by Walt Wilkins and came out in August 2005. It was with his fourth album titled "Live" that was produced by Apex Records (based out of Nashville, TN), that led to his first number one single on the Texas Country Music Chart, "Before I Knew Your Name." Brandon released of his fifth record in 2008 titled "Every Night" and his sixth record, "Head Above Water," was released on February 16, 2010.
In February 2010, Brandon Rhyder celebrated his fast-rising single, "Rock Angel," which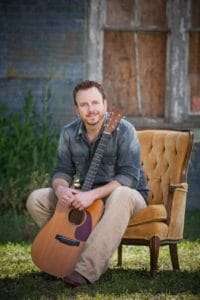 landed in the coveted No. 1 spot for two weeks in a row on both the Texas Music charts and the Texas Regional Radio. This song is the lead track from his new disc "Head Above Water" that was released nationwide on February 16, 2010, via Thirty Tigers. The album also includes a bonus DVD featuring an exclusive, behind-the-scenes documentary about the making of this disc.
Also in the last year, Brandon moved his booking to Red 11 in Nashville where his album "Every Night" was produced by Radney Foster. The record debuted at No. 53 on the Top Country Albums chart and at No. 50 on Billboard's Top New Artist Albums chart. "Every Night's" lead single, "This Ain't It," jumped to No. 5 on the Texas Music Chart. In May 2013, Rhyder released his new hit single "Haggard."
The first single from the self-titled release "Brandon Rhyder" explores the complexities of relationships and the push and pull that somehow seems to make it all work. "They Need Each Other," a collaboration written and performed with singer-songwriter Lori McKenna, sets the tone for the new release, four years in the making for Rhyder.
The collection of songs is reminiscent of the man that fans have come to love while providing a new depth of emotion garnered from trials and tribulations felt in recent years.
"When you ponder the deeper questions: who am I as a husband, father, songwriter, and musician? It both humbles and inspires. And you can't answer those questions in a rush…"
Almost apologetically, Rhyder addresses the four-year hiatus from studio activity. "I had to step back and rethink who I was and what I was doing. I needed to clear my mind and take a break from the day-to-day business for a while. And it was the best thing I could have ever done," he explains. "In that time, I feel I've evolved, grown and realized it's not just about me, or even about my wife, Kelli. It's about family, relationship, legacy. The big things."
There's no doubt that this record is Rhyder's line in the sand. A fresh resolve from a 15-year veteran of the road. "If I'm completely honest, I had to decide, for myself and my family, if this line of work is where I'm spending the rest of my working days. This collection of songs is my answer."
The 10-track album is receiving positive early reviews, professing this as Brandon's best work and drawing a comparison to the critically acclaimed "Conviction."
"'Conviction' was the one that was either going to work or not. This new record comes from the same place."
Brandon Rhyder's release was produced by industry stalwart, mentor, and friend, Walt Wilkins. It is the third installment from the pair who also worked in tandem on 2006's "Conviction" and 2010's "Head Above Water."
The new CD includes four co-writes with revered songsmiths including Keith Gattis, Michael Hearne, Bri Bagwell and multiple Grammy-winner Lori McKenna.
In the face of so much writing prowess, it may be the six tracks written by Rhyder himself that are the most telling. Lyrics and delivery from a heart made bare. "Brandon Rhyder" is the soundtrack born at the crossroads of life and is a thoughtful chronicle of universal experience.
For more information and updates go to www.brandonrhyder.com.
Opening for Rhyder is Charlie and The Regrets, a Houston based alt-country/Americana band that brings the standout lap steel work of Willy T. to frontman Charlie's narrative songwriting to create their unique Gulf Coast flavor of alt-Country.
Since the release of their 2015 EP, the band has made several radio and television appearances and played at venues across Texas and the Gulf coast including: The House of Blues (Houston), Adair's Saloon (Dallas), The Raven Tower (Houston), The Rattle Inn (Austin), Fitzgerald's (Houston), Poodie's Hilltop Cafe (Austin), The Firehouse Saloon (Houston), The Old Quarter (Galveston), and Longhorn Saloon (Vinton, LA). Cuts from the EP are regularly played on KPFT 90.1 FM and the band gets regular mentions in Free Press Houston features on "The Best Of" Houston entertainment lists.

---