---
By Terry Card, Photos by Gina Hickman
Brother and sister, seven and five years old respectively, shyly entered the big room holding hands and peeking around their mother.
What they saw, neither of them, nor their mother, expected. They had expected a boisterous room full of shouting and screaming kids. Instead, the children they watched were deeply absorbed in creating various projects out of wood or Legos or building circuit boards or playing 'Doctor.'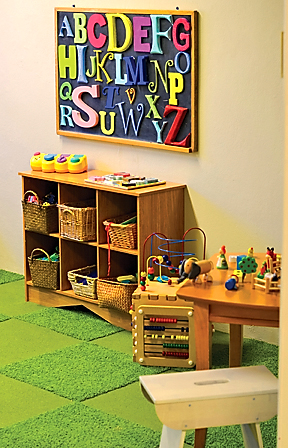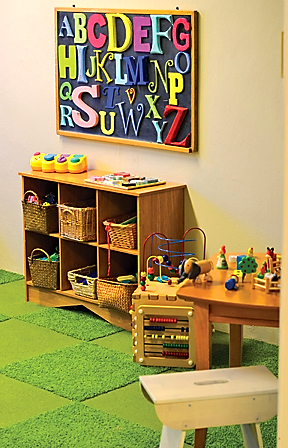 The Galveston Children's Museum is the brainchild of Executive Director Nancy Schultz. From her background in education she wanted to create an environment where "children could learn and create through playing." She was convinced that conventional learning in a sterile and formal atmosphere provided very little encouragement for an individual child to be creative and think on his or her own.
Schultz was born in San Antonio but obtained her teaching credentials from Galveston College. She would go on to teach at the elementary level for 14 years in Galveston and 14 years in San Antonio. She moved back to Galveston in 1990 and when she retired, she continued her teaching career at the Galveston Regional Collaborative and at various campus Day Programs.
From first conception, Schultz encountered two obvious problems with her idea of creating a "children's museum." Since she was taking it from the drawing board to fruition, the first problem was simply money for the school. Secondly, the problem was a place to house the type of interactive activities that she was envisioning. Rescue to these two problems presented itself in the form of Betty Massey, the Executive Director of the Mary Moody Northen Endowment, who wholeheartedly bought into the concept from the beginning. After several meetings with Schultz, Massey recognized what a tremendous addition to Galveston Schultz's concept of a children's museum would be for residents and visitors alike, so she promptly got to work helping to make this dream come true.
A prominent benefactor of Galveston initiatives, the Mary Moody Northen Endowment, generously provided the venue for the new Museum, locating it on the ground floor of the Moody Mansion, which in itself is a wonderful, exciting and extremely beautiful location for both residents and visitors alike. But years before, the first floor was completely destroyed by Hurricane Ike. It had previously housed the gift shop for the Mansion, but was obliterated by rising water and remained abandoned for many years. With the work of dedicated volunteers and the Mary Moody Northen Endowment, the space became the attractive and fully operational museum.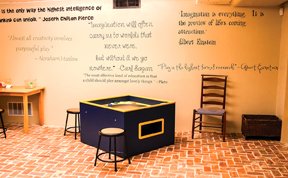 Galveston occupies a special place among the exhibits having beach scenery as its backdrop and an "Our Town" exhibit that has play-set versions of Galveston Industries with a fishing boat, farmer's market, and Mario's Seawall Pizzeria. UTMB donated a "Kids Care Clinic" which is included in the area. It contains a mini doctor's office with a skeleton that mimics a child's action as he or she moves. In addition, UTMB students, dressed in their 'doctor coats' often volunteer, discussing health related topics with the children.
The next hurdle was surmounted by a dedicated volunteer group who created exhibits, and planned the interior space to accommodate them.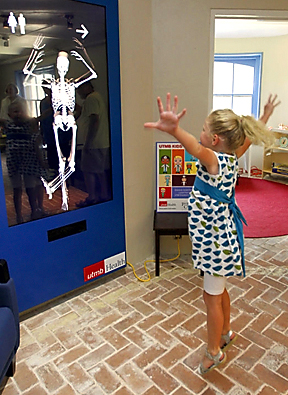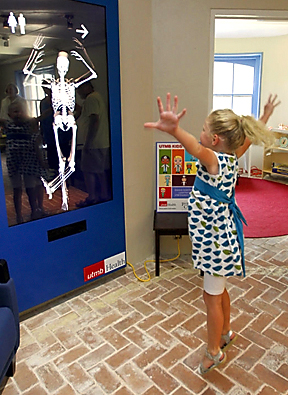 And finally, through dedicated fundraising, the volunteers obtained the funding required for the complete fulfillment of Nancy Schultz's dream. The doors opened in April 2013 with a preview launch, and by July the museum was legally incorporated.
Corporate sponsors generously ensured the financial support required for such a worthy project. UTMB, Island ETC, Texas A&M Galveston, and the Galveston Restaurant Group provided funding for exhibits and helped fundraising programs and marketing programs by partnering with the museum. Additionally, many parents and visitors take the opportunity to make tax deductible donations to the Museum, to ensure that not only their children, but other children can continue to have a unique museum dedicated to inspiration.
And the result? A unique and inspiring Children's Museum, original to Galveston and a dream come true for many!
Here children from the ages 2-10 years old play while learning the so-called difficult subjects that are critical to our society's progress like STEM (Science, Technology, Engineering, and Math). Smaller children can explore and observe by engaging in multi-level exhibits. Older children, who have some formal training in STEM subjects from regular school, can experiment with more intensively practical aspects of the theory they have been taught. However, STEM subjects do not overshadow the creativity and experimentation available through various exhibits.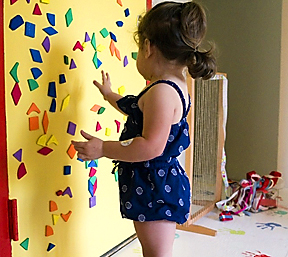 Media, theatrical plays, music composition and appreciation, imaginary fishing, and other exhibits like a doctor's office are available, where everything is limited only by the child's imagination. For example, on the day that I visited, the unique play was where two girls not only made bookshelves, but they also had created a ramp system in the yard area for everyone's use.
The museum also hosts frequent education festivals and programs for students outside of the targeted 2-10 age range. Parents and others can attend seminars which encourage them to consider and understand the basic tenet of learning through play that the museum encourages. This can lead and encourage their offspring to enjoy learning, rather than viewing it as drudgery. With this type of program, parents can become involved with their child's education without having to be the ogre in the room.
In fact, "The only problem some parents have is getting their child to leave. I hear a lot of 'Oh Mommy, can't I stay just a little longer. This is fun! I don't want to leave!'" Schultz laughs.
Today, there are 800 Galveston Children's Museum members and of that group, approximately 20 families bring their youngsters to the Museum and its unique learning system on a weekly basis. The program is so popular that there are even members from as far away as San Antonio.
Partnering with schools is another way that other children can be afforded an opportunity to be inspired to learn and reinforce their school programs in a fun and engaging atmosphere. Funding for partnering with schools is provided by the Moody Foundation as well as funding for the needs of the community. These opportunities can be arranged by calling the museum.
The Galveston Children's Museum is located at 2618 Broadway Street on the first floor of Moody Mansion at the corner of 26th and Broadway. Daily admission for adults and children (ages 2 and up) is $6. Annual Family Passes (4 family members, ages 2 and up) is $75. An Annual Individual Pass is $20. The Children's Museum is open Tuesday-Saturday 9:30am to 5pm, Sunday 12-5pm, and they are closed Mondays.
---