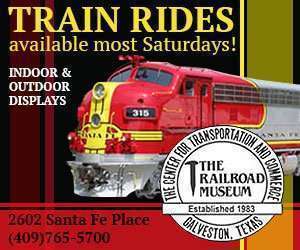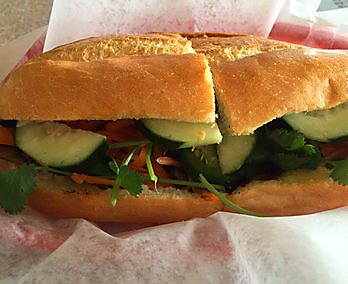 By Sissie Coomes
Variety is the secret to life and Galveston Island has a nice variety of ethnic restaurants. Below are a few of my favorites.
Pho Tai Vietnamese Restaurant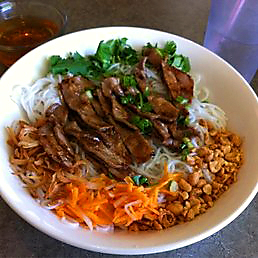 When you walk into Pho Tai, you will be hit immediately with the heavenly smells of homemade Vietnamese cooking from the kitchen, and you will see a very clean, quaint and charming atmosphere. The menu, although not overly extensive, is easy to read, offering a nice variety. Pho Tai specializes in various recipes of pho, a traditional Vietnamese noodle soup, rice dishes, and homemade egg rolls and spring rolls made of shrimp, fresh lettuce, and rice vermicelli dishes.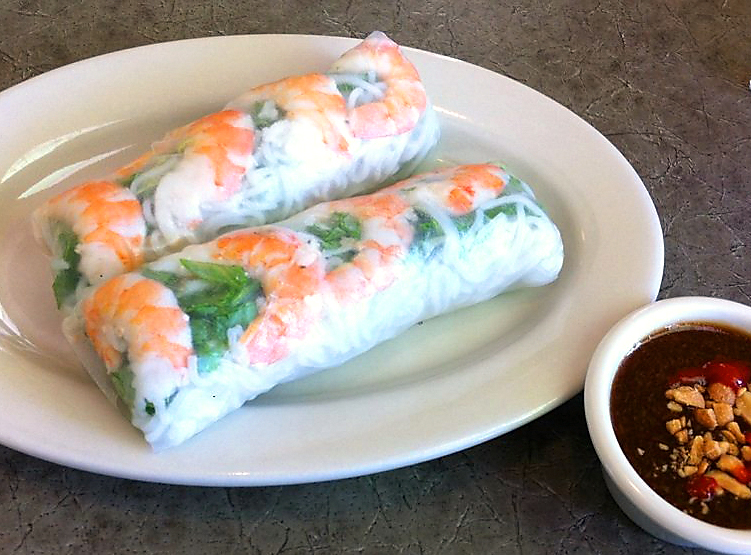 A favorite item on their menu is their bánh mìs. They are served hot with grilled meats or tofu on a French-style bread that is incredibly light and crunchy. Bánh mì is a Vietnamese term for all kinds of bread, that come in a baguette style. Bánh mìs come with an option of beef, chicken, and tofu. Pho Tai serves these heavenly sandwiches with fresh jalapeños, matchstick pickled carrot sticks and cilantro. Pho Tai is also the only place on the island that serves bánh mìs.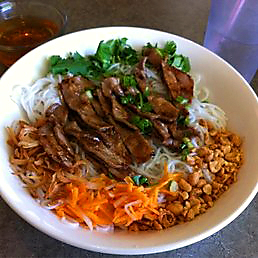 If you love pho, Pho Tai has a good selection of varieties. Their pho soups have a rich, meaty broth that has a nice balance of flavors. Eight varieties of the Vietnamese soup are available. The "Pho Special," with several beef selections and tender rice noodles comes in a big bowl of steaming broth and noodles with a side plate of bean sprouts, cilantro, fresh mint, slices of jalapeño, and a lime wedge. The pho is available in a House Special combo, meatball, chicken, beef brisket, round steak, and several other combos.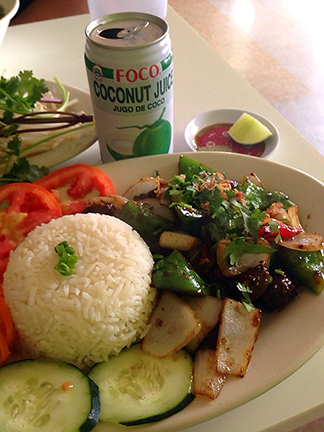 The Pho Seafood option has great flavors and is a little different. If you are craving something rich and warm, Pho Tai's pho is a great choice and some of the best on the island.
Bun (bowl) Vermicelli noodle dishes are available too, and Pho Tai has pork, beef or chicken. This is a hearty plate of food with bean sprouts, lettuce, mint, cucumbers, carrots, green onions, and peanuts. The Flame Broiled Shrimp Vermicelli Bun comes with 'crispy on the edges' flame-grilled chicken and a huge pile of veggies. The Bun Vermicelli with Marinated Beef is heavenly too.
Regular Catherine J. Athearn recently said, "Excellent meal. Good service. Good prices. We had the pork spring rolls, and the peanut sauce was outstanding. He had beef noodle soup, and I had the tofu with vermicelli. Everything was freshly made, and we left well fed and happy!"
Whether for lunch or dinner, if you like Vietnamese food, you can't go wrong at Pho Tai.
Riondo's Italian Ristorante
2328 Strand St., downtown Galveston, (409)621-9595, riondos.com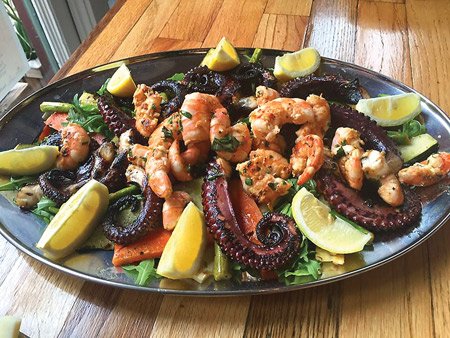 A taste of Italy downtown! Located in the historic Hutchings and Sealy Building on the corner of 24th and Strand, oozing with elegance and sophistication, Riondo's Italian Ristorante is illuminated beautifully in warm tones and feels very much like an Italian villa with a wonderful ambiance. There is a delicate attention to detail in the decoration, from the dining room beautifully decorated carefully using the old Edison lightbulbs, as well as jars of liquid that light incontestably everything in the restaurant. This attention to this detail follows through every aspect of this fine dining restaurant.
From their website, "Proprietors Don McClaugherty and Chef Rico Caminos offer Northern Italian cuisine crafted from generations of family recipes and are known for their 'Farm to Fork' and 'Sea to Table' values. Some of Chef Rico's most critically acclaimed dishes include Housemade Spinach Gnocchi with Prosciutto di Parma, Bone-in Osso Bucco with Saffron Risotto, Wagyu Beef from Marble Ranch in Iola, Texas. Chef Rico also artistically prepares artisan bread, house-made pasta and desserts daily. Voted one of Southeast Texas' 5 most romantic restaurants, we encourage you to come experience our exceptional and extensive wine list, full-service bar, and outstanding professional service."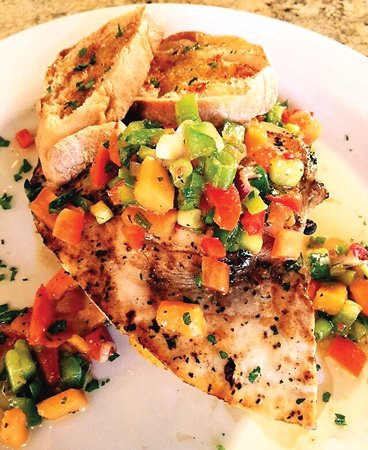 Riondo's boasts both a lunch menu ($7-$15) featured daily until 3pm and a more elaborate dinner menu ($15-$35) that is served from 3pm until close. Both menus are equally approachable in price and flavor while still capturing chef Rico's creative ferocity, and include a variety of appetizers, soups, salads, pasta, meats, and seafood.
Mary Vermilli recently dined at Riondo's and said, "The Gnocchi was the best I've ever eaten, and I have had it in Tuscany before! All our entrees were fabulous and fresh baked bread added something special to the meal. The staff was courteous and service was quick, which made everything perfect."
Riondo's makes their own pasta in-house as indicated by the label "pasta fresco" on the menu. The Penne Ala Vodka with Crabmeat is heavenly; the Blackened Sea Scallops come in a pesto risotto. The house-made pizzas are perfect for lunch or for sharing. Osso Bucco with fontina saffron risotto and a veal reduction Demi glacé is served perfectly prepared and presented. Riondo's has excellent Swordfish served with papaya bell pepper relish and sun-dried tomato polenta.
Riondo's house-made pasta is wonderful and shows that they have a passion for their food. The menu is very extensive; they have a full bar and a very nice wine list. There is an upstairs area that is perfect for private parties. Riondo's Italian Ristorante offers a Sunday Brunch, 11am-3pm.
Reservations are recommended by going to www.riondos.com/reservations.
Salsa's Mexican Restaurant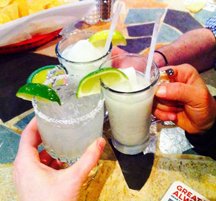 From their website, "Opened in January 1998, Salsa's has been a hit with visitors and locals alike ever since they opened their doors. Owned and operated locally, Salsa's is a popular hot spot, featuring plenty of parking, a breathtaking Gulf view, great food, a fantastic happy hour, and of course, their famous award-winning margaritas."
Chosen as one of the best Mexican Restaurants in Texas by "Texas Monthly," each table at Salsa's is presented with not one, but two different types of homemade salsas for guests to enjoy while they choose from an expansive menu of traditional Mexican dishes, Tex-Mex offerings, and of course many seafood varieties with a southwestern flare.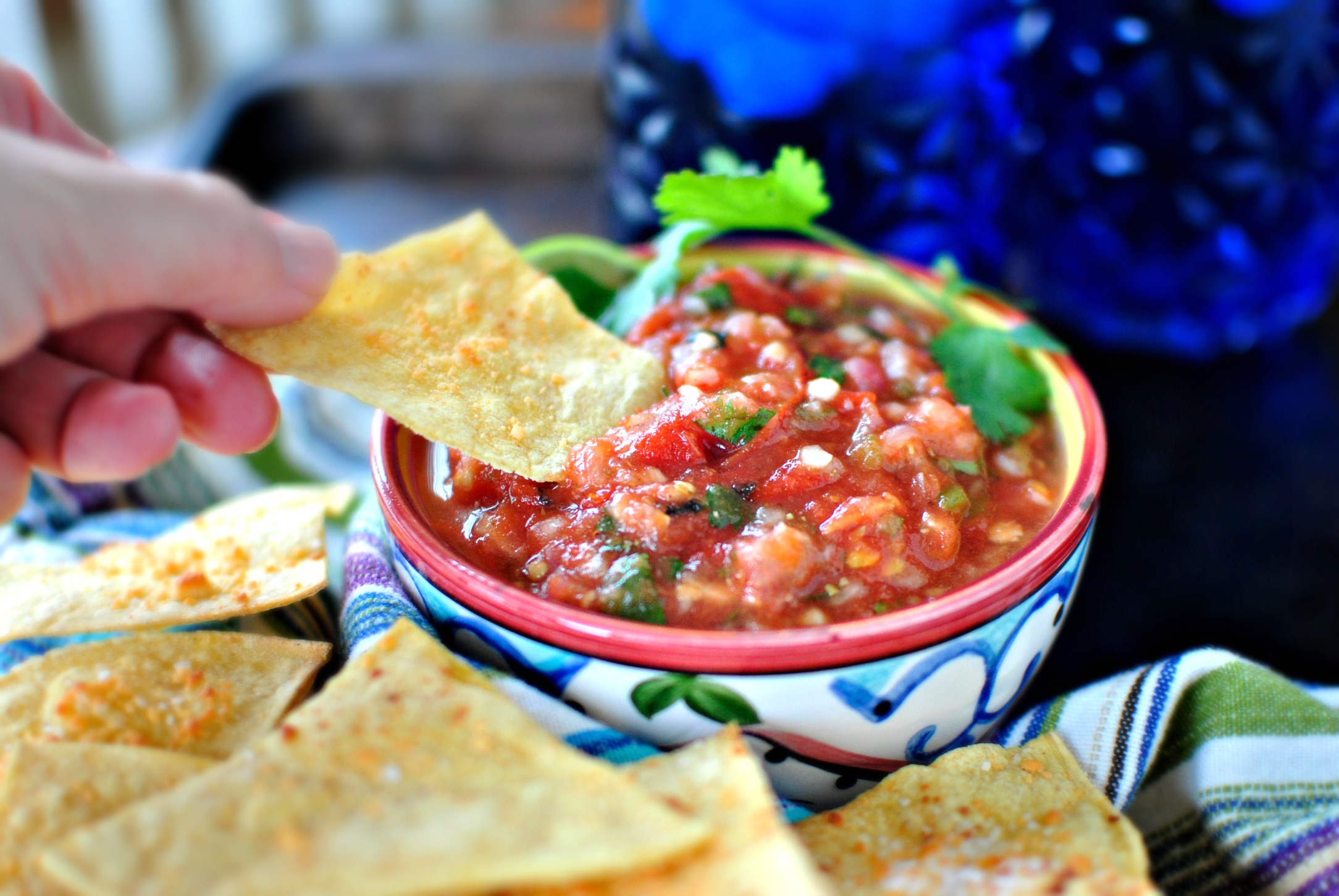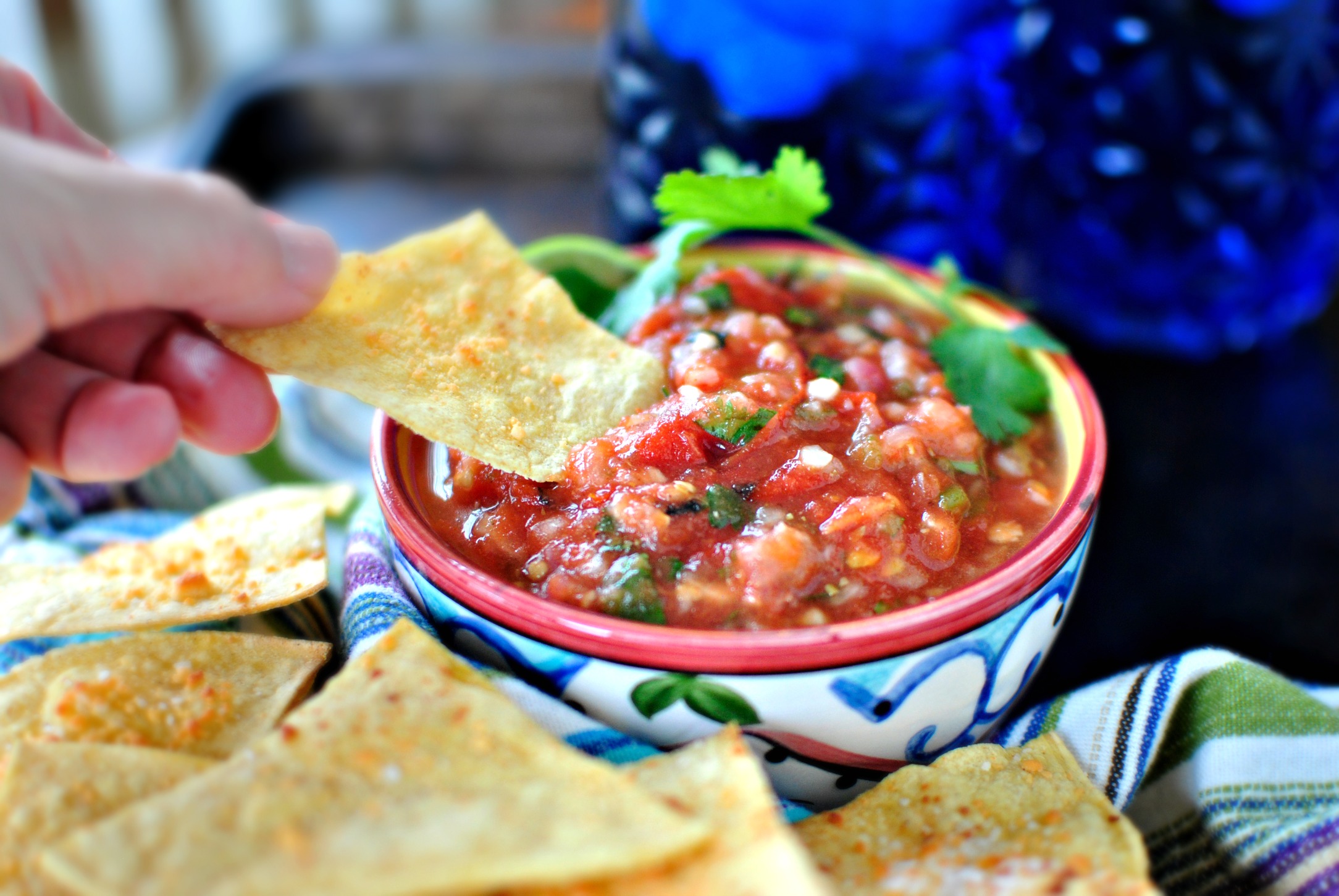 Said by local patron Alex Smith, "I could seriously drink the green sauce, it's incredibly addictive and highly recommended. I come here a few times a week just for that!" Salsa's serves two tantalizingly-different salsas, but the green sauce is a killer, especially along with a house-made margarita. Another local described the green sauce as "The best green salsa in Texas – maybe the world!" We have to agree.
Described by owner Frank Diaz as being of the 'Northern Mexico' style, authentic fare includes an array of enchiladas, burritos, tacos, tostadas, fajitas, and combination platters, along with scrumptious seafood in a Mexican style, such as their popular Red Snapper Del Mar or the Nuevo Leon Camarones, spicy grilled shrimp served in a skillet on a bed of fresh vegetables and topped with poblano sauce, Monterey Jack Cheese, bacon bits, and chives.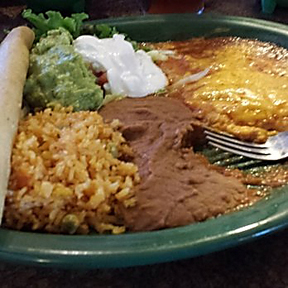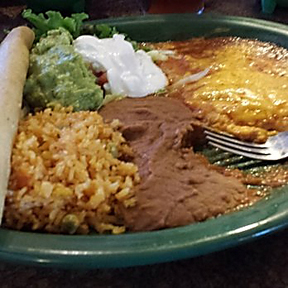 Frank's Fajita Taquitos are a favorite. Although these are called 'taquitos,' they are served more street taco-style, open face, filled and overflowing with grilled beef fajitas (or chicken), grilled onions and pineapples. Three come to an order.
The Chile Relleno at Salsa's is a big stuffed poblano pepper, topped with poblano sauce and cheese. It comes served with guacamole salad, rice, beans, and handmade tortillas.
The Papa Rellana is a great, unique dish. Take a huge baked potato and then top it with all the Mexican food that you love – like fajita beef or chicken (favorite), creamy queso, sour cream, guac, Mexican-flavored butter, and a huge serving of that green salsa – and you have this heavenly dish.
Salsa's menu is huge and there is something for everyone, including vegetarian options as well as "gringo" selections of salads, soup, burgers, grilled chicken sandwiches, and oh, the fried ice cream – which is certainly worth mentioning.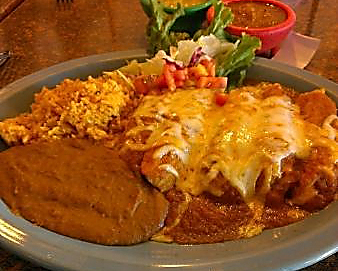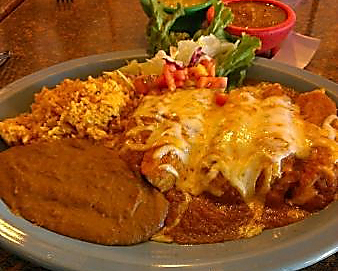 A kid's menu is available, as well as free chips and salsas with the purchase of an entree.
Said by Janelle Smith, a Houston transplant on our island, "Love, love, love! The salsa is out of this world. The margaritas make you not want to leave. The staff goes out of their way to take care of you. They are all beautiful inside."
Happy hour is available every Monday-Friday from 11am-7pm.

---