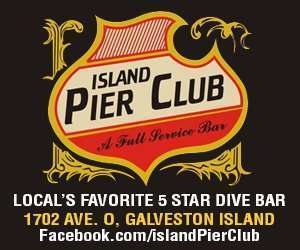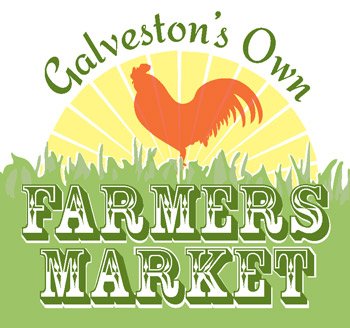 By Kimber Fountain
Although it is hard to believe now, in light of the emerging backlash against the corporate giants of the food industry, processed and fast foods were once the height of progress, symbols of America's deft ability to merge technology and mealtime. One could even go so far as to say that some industrial visionaries of the mid-20th century actually believed they were reducing the strain on natural resources by substituting cheap and easily made chemicals for actual food.
But the sentiment surrounding 'edible technology' is quickly transitioning from, "Look at what we can eat!" to "Look at what we are eating!" With this growing realization of the need to return to the earth for sustenance has emerged the demand for people with the passion and commitment to produce organic products. Interestingly enough, although this shift to natural and whole foods is in some ways a rediscovery of what man inherently knew long ago, before he was lured away by the glamour of mass production, these modern day farmers are using techniques and processes that are every bit leading-edge. Horticultural and agricultural technology is rapidly advancing, resulting in the faster, more sustainable, and more efficient harvest and production of both plant and animal products.
For well over a year, Galveston's Own Farmers Market has brought the best of these local farmers and food producers to downtown every Sunday. Gathered in a relaxed, intimate environment, serenaded by local musicians, and reveling in the joy of community, they provide for Galveston the path to nature, a glimpse into the abundance of the earth's resources, and evidence that progress is not always found in a factory.
Here is a complete list of the vendors who frequent Galveston's Own Farmers Market, with a closer look at just a few of the minds and hearts that provide for a healthy Galveston. Please keep in mind when visiting the market that some vendors are seasonal, and others are only present on certain weekends. Come early and come often to experience the entirety of the Market's offerings.
3rd Coast Kombucha
Kombucha is a sweetened, fermented tea that dates back all the way to ancient China, known for its detoxifyng properties and health benefits like preventing and combating cancer and degenerative diseases. Vince Bruno first became interested in the beverage just by drinking it, and then he began brewing it for himself, friends, and family. "I was brewing for about a year and a half solid for everyone else, so then I decided to do it full time." 3rd Coast Kombucha began as a duo with Vince and his wife Nellie Cornett, and they sold at different markets before becoming one of the inaugural vendors of the Galveston Market. Then a little less than a year ago they added a third member to their team when their son Tai arrived as the first official Farmers Market baby.
3rd Coast adds their own unique spin to the Kombucha beverage, infusing it with the juices from fresh, organic, and locally grown fruits. "For example with the grapefruit kombucha, I picked the grapefruit from an orchard in Dickinson, I cut the fruit, and I juiced the fruit. I don't always have the chance to harvest the fruit myself," Vince continues, "but I do so every chance I get." The varieties he offers change with the season, but some of his favorites from the past include star fruit, basil, and lemongrass.
In addition to GOFM, 3rd Coast Kombucha can also be purchased at the Saturdays market, at Erma's Nutrition Center in Nassau Bay, and Vince also does deliveries on the Island during the week.
It is also available at Oasis Juice Bar & Market and Panthers in Paleo.
Pine Valley Produce
Pine Valley Produce is another family affair, headed by John Jay Nichols, Sr. a World War II veteran out of Nassau Bay. A few years ago, he purchased a greenhouse in New Waverly in an effort to contribute to the growing demand for locally grown, organic produce. He is assisted by his son, John Jay Nichols, Jr., and his niece, Susan Hughes, in maintaining and harvesting 12,000 square feet of tomatoes, lettuces, and herbs that are all grown hydroponically.
"Since the roots are naked," Susan explains of the hydroponic growing process, "the plants do not have the competition for nutrients they encounter when grown in regular soil." The result is not only a lusher, fuller harvest, but "they grow about a foot a week," she says. To extend the quality of the plants' production even further, they had a horticulturist from Crop King create a fertilizer specifically conducive to plants grown in this area. The favorite fruits of Pine Valley Produce are their tomatoes, of which they offer both Heirloom and Beefsteak variety. They also grow red and green butter lettuce, red and green romaine lettuce, parsley, basil, and dill.
Pine Valley Produce can be found at Galveston's Own Farmers Market on Sundays, on Saturdays at both The Woodlands Farmers Market and at the Market in Nassau Bay, Rice Market on Tuesdays, and the Kingwood Market on Thursdays. They also look forward to their greenhouse playing host to Crop King in March, when the nationally recognized company will use this local greenhouse as training grounds for their school of hydroponic agriculture.
Island Aquaponics
Who would have guessed that right in the middle of downtown Galveston there is another entirely independent ecosystem? Tyler Hall may very well be the purveyor of the Island's most fascinating secret: nestled in an unassuming greenhouse is an entire world that not only sustains itself, it provides a myriad of lush greens and the basis for Island Aquaponics. Some may think that the word 'aquaponic' is just a clever spin on the term 'hydroponic,' but in fact it is a science all of its own. Tyler explains, "aquaponic is half hydroponic and half aquaculture. I raise tilapia fish in the water, which is rainwater I have collected myself, and their waste fertilizes the plants. In turn, the plants clean the water, providing an ideal environment for the fish." He continues, the biggest benefit to aquaponics is that you never have to change the water, it continually recirculates, making the system incredibly manageable and most importantly, sustainable."
What happens after the harvest is nearly as intriguing as the growing process itself. As opposed to selling each of his organic lettuces and vegetables separately, he has created a Premium Salad Blend. "I take a lot of items that by themselves are not always that great, you can only eat so much kale, but when you put them all together the flavors really complement each other." The Blend is typically a mix of 8 or more greens such as kales, mustard greens, arugula, lettuces, broccoli greens, brussel sprout greens, chives, and garlic. Seasonally, Tyler also offers a Stir Fry Blend, which, just like its counterpart, is convenient and easy to prepare. "You can just take it home, chop it, and either stir fry it or just eat it as a salad," Tyler says, "and there are some people who even juice the whole mix."
Island Aquaponics is available at Galveston's Own Farmers Market and Erma's in Nassau Bay on Saturdays, and he also sells to several local restaurants. To connect with Island Aquaponics, search for them on Facebook.
Galveston Bread
Philip Gerding has been a baker for over 25 years and together with his wife Helen was able to bring Galveston Bread to the Market following an advantageous change in Texas Cottage Food Law. Previously, items that entail preparation, such as bread, required production in a commercial kitchen to qualify for sale at farmers markets. As of September 1st of 2013 that policy was amended to allow home bakers to sell outside their residence, and Galveston Bread promptly became a favorite of GOFM.
They offer four varieties of bread: sourdough, whole wheat, rye, and a special Italian Spice Loaf, which has a blend of savory spices mixed and baked directly into their homemade sourdough. In addition to cookies and other seasonal items, Galveston Bread's most intriguing novelty is their cinnamon roll, made from a mashed potato base. While packing all of the delicious flavor of the traditional, the distinct difference is in the texture. "As opposed to normal cinnamon rolls which are cake-like, ours instead have a very silky texture," Philip explains.
Galveston Bread is sold exclusively at Galveston's Own Farmers Market and can be reached via Facebook or their website, www.galvestonbread.com. Custom orders are considered, please inquire for availability.
Market Street Foods
The vegan and vegetarian meal solutions put out by Market Street Foods are loving extensions of Heidi Hall's daily family meal preparation, inspired by her children and even their friends. "The family went vegetarian, and then my daughter chose a vegan diet, so I learned a lot as I was preparing their meals. But it really started when my kids started to come home and tell me that their friends wanted me to pack their lunches. That is when I realized I was on to something," Heidi remembers. "I really focus on getting the flavor right – that is what is most important. I like to make comfort foods, things that can satisfy those cravings that pop up." Her offerings include, among other things, a Three Bean Chili; raw, vegan, gluten-free macaroons; and Sunny Queso, made from a base of raw organic sunflower seeds. "These are also great transitional items," Heidi says, "for people who want to make the switch to vegetarian or vegan, or who need to work items in for diet restrictions."
Market Street Foods can also be found at Erma's Market in Nassau Bay on Saturdays, and several of her creations are available locally at Oasis Juice Bar & Market. But of course Heidi's biggest audience is her family. She laughs, "they are my focus group. It has to pass them before it goes anywhere else."
Kenz Henz & Hatchery
Ken began raising chickens quite some time ago and within the last two years began producing commercially. "You know, I simply realized one day, we have grandchildren, and we need to make them aware of what they are eating. So all of our eggs are non-soy, non-GMO, and non-medicated, our hens are not given antibiotics or steroids." The birds are also free-range, allowed to roam all day and only put up in their coops at night. "We just really want to bring a value to the consumer and make organic and sustainable products available to the average person." Currently, the hatchery houses 900 hens and produces 500 eggs a day, and 400-500 new birds are coming in to lay in the spring time.
Kenz Henz is also about to launch the "Eggmobile," to be used in conjunction with the adjacent Healthy Way Dairy Farm, as part of a new agricultural method referred to as polyculturing. The Eggmobile is a mobile henhouse that will be moved periodically to different locations around three acres, or as Ken calls it, "to a new salad bar." The house will follow the dairy cows, as the chickens are helpful in scattering and separating their waste which results in a more thorough fertilization of the earth. This combination not only makes the raw milk better, it is a 100% sustainable approach.
Kenz Henz and Hatchery will soon be offering meat-birds for sale at the market that are, of course, non-soy and non-GMO, and also state inspected. His 'eggsellent' products are sold at Galveston's Own Farmers Market on Sundays and at the Healthy Way Dairy in Santa Fe during the week, or connect with them on Facebook.
Pure Beeing
Sid Holliday was one of the original board members of Galveston's Own Farmer's Market and has been keeping bees here on the Island for five years. He learned the beekeeping trade from a friend who is a 5th generation beekeeper, and it was this man who upon his first visit to Sid's hives was amazed at what he saw. "He said, 'Sid, what are you doing with these bees? I have never seen anything like this.'" Holliday remembers fondly, as his friend admired the flourishing hives, only months old. Immediately Sid knew what the difference was and informed his friend of his secret. He plays music for his bees, twenty four hours a day, and not just any music, but canonical tunes from the Vedas, ancient Hindu scriptures originally written in Sanskrit. Somewhat akin to the Psalms, the particular Veda Sid uses is synched with the rising and setting of the sun, which he says is helpful in "balancing the energy" for these little creatures who are so crucial to the earth's ecosystem.
Which is another reason why Sid Holliday does what he does. "My passion for honey." was one of the main driving forces behind his project, as the liquid gold has a variety of uses beyond consumption and flavoring. "It is great for your skin, you can use it as a burn salve, and it is great for balancing the pH within your body," Sid says. Because bees pollinate from all of the plants that produce the stuff that give humans allergies, a regular dose of locally produced honey has been found helpful in building up tolerance to local allergens. But more importantly than the benefits people can derive from honey, are the benefits that the entire earth receives from the work of bees. Sid observes, "There has been a growing awareness of the serious problem with bees and bee populations dying in large numbers, so it is kind of a passion of mine."
Pure Beeing honey is sold in 12oz jars, available at GOFM, Oasis Juice Bar & Market, and Peak Nutrition.
Oasis Juice Bar & Market
Oasis Juice Bar is a local favorite, an all-natural, organic eatery known for "Nourishing Downtown Galveston with Conscious Convenience." Open daily at their downtown location, they host a mini beverage bar each Sunday at the Market that includes favorites from the store such as Big Bend Coffee, Art of Tea, wheatgrass, and specialty juices. Also, many items from the Farmer's Market can be found for sale inside Oasis during the week.
Oasis Juice Bar & Market is located at 409 25th Street, and is open from Tuesday through Saturday from 10am to 4pm and on Sundays from 9am to 2pm. Find them on Facebook for daily specials and features or visit them at www.oasisjuicemarket.com
Additional Vendors Include:
Texas Hill Country Olive Oil (organic, all-natural olive oils, soaps, and lotions)
Tavola Pasta (organic, naturally made Italian pasta)
Moon Dog Farms (organic produce)
Winter Family Farm (organic produce)
CoCreative Organics (organic produce)
TexaSelect (organic produce, starter plants, eggs)
Law Ranch Cattle Company (grass fed beef from Central Texas)
Proverbs Dairy Farm (goat cheeses and other goat milk products)
Vincent Morreale Pecans (locally grown Texas Pecans)
Humble Camp Peach Farm (Texas Peaches)
Jackie's Gourmet & Bob's Salsas (jams, jellies, salsas, and pickles)
Virtue Coffee
Deborah's Garden (organic produce from a community garden in Galveston)
Mud Cookies
Houston Farm to Home (grass-fed beef, grass-fed lamb, pasture raised chicken, pasture raised pork, free range eggs)
Despite the expansive variety of individuals, origins, processes, and products behind this Market, there is one thing that all the vendors seem to have in common, and that is the notion that Galveston's Own Farmer's Market is their favorite of all the markets they attend. Undoubtedly the leadership of Cate Black, director of the market, along with her board of directors, has created something that is not only special to Galveston, it is widely gaining recognition and popularity across the Greater Houston Area. With an ease and charm that is everything Islander, Galveston's Own Farmers Market is leading the charge towards bigger awareness, better food, and a brighter community.
Galveston's Own Farmers Market is open every Sunday from 9am to 1pm at 2508 Postoffice Street (just west of 25th Street and Postoffice). For more information or to contact, visit them on Facebook.

---