By Kimber Fountain
Siblings Josie Walker and Emanuele Mandini are at the helm of a restaurant that was owned by their father and which bears their uncle's name. When asked what it has been like over the course of building a forty-year legacy, Josie's reply resounds with both pride and a touch of exhaustion, "It's been a journey. A nice journey, though, but a journey… I was fourteen when I first started, I would get out of school and go straight to [the restaurant]." The pride undoubtedly rises out of the love that Island locals have for them, reflected in the nearly unmatched longevity of the restaurant. The touch of exhaustion is understandable considering that she and her brother still preside over daily operations, and have since the early 1990s when they took over the business for their father.
Together, with other extended family members who had moved to the United States from Italy and Sicily, Josie and Emanuele's father opened the original Gino's as a bakery in 1975 at 4502 Avenue S. When grocery stores began to include bakeries, thus decreasing the demand for their baked goods, they began to serve pizza. Then in 2001, when they moved to their current location, they expanded into the full-service, full-menu operation they are today. All the while, they have steadily maintained their position as the hometown go-to favorite for authentic Italian fare.
Do you know that food that just feels good when you eat it? Well, that pretty much sums up the awesomeness that is Gino's. You can taste the freshness, the history, and the love that crafted every dish and every slice. The menu includes a variety of homemade pastas, from spaghetti to ziti and ravioli to manicotti, as well as chicken, veal, and shrimp, all offered in various preparations. Appetizers, salads, and sandwiches are also available, and desserts include homemade cannolis, cheesecakes, tiramisu, and an ever-changing selection of cakes that can include Lemoncello, Rum Cake, Black Forest Cake, or Amaretto Chocolate Cake. Whole cakes can be purchased with an advanced order.
Gino's offers a full-service dining experience, and also provides catering, carryout, and delivery from open to close to anywhere on the Island (minimum order required). They also have a separate lunch menu, daily off-the-menu featured items, and an ongoing daily special: with the purchase of one large pizza, a second, two-topping pizza is only $5.95.
Gino's Italian Restaurant
6124 Stewart Rd., (409)762-6481
www.ginositalianfood.com
Open Daily 11am-9pm, Closed Tuesday, Fridays open until 11pm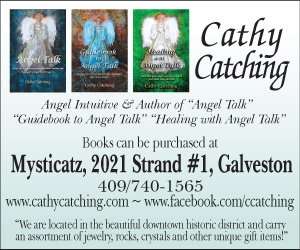 ---