By Rob Lucey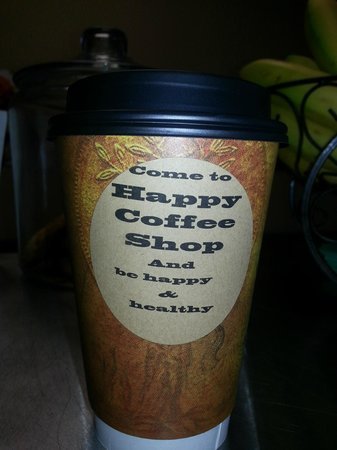 At one time ordering a cup of coffee boiled down to "black" or with "cream or sugar." Later, most diners added a decaffeinated option. It wasn't until recent history that the choices have expanded to include dozens of coffee bean varieties and preparations.
The American coffee scene has expanded to include shops dedicated to honing the craft of coffee, led by national chains such as the ubiquitous Starbuck's.
Coffee is the second most traded commodity on earth. According to the "Global Exchange," there are approximately 25 million farmers in over 50 countries involved in producing coffee. The number one commodity? Oil.
Galveston has a couple of stand-alone Starbuck's locations (102 Kempner St. downtown, and 2808 61st St. near the beach) as well as additional outlets within some of the major grocery stores and in the University of Texas Medical Branch John Sealy Hospital.
You can also find decent coffee in many restaurants these days. The famous Island candy shop, La King's Confectionery on The Strand, has added an extensive coffee bar in recent years to complement their line of candies and ice cream.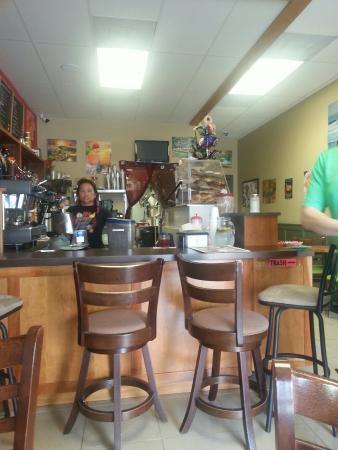 Even convenience stores offer a choice of a few different brews these days. But for an island experience you'll find nowhere else, visit one of the three independent local coffee houses.
Happy Coffee Shop
A first stop might be Happy Coffee Shop on Broadway Boulevard at 51st Street. Proprietress Randy Abramson opened her doors in December 2012 with a menu promising "fresh coffee with a smile." It has since become a favorite of many locals and regular visitors. The cozy shop showcases the handiwork of her carpenter husband, John Abramson, owner of Wood Solutions.
In addition to daily selections of fresh brewed coffees, Randy offers Cuban and Americano coffees, lattes, cappuccinos, macchiatos, mochas, and more. Reflecting on her Cambodian heritage, Randy features a French Roast coffee and a menu of daily Cambodian foods for lunch, as well as baked goods, smoothies, and sandwiches. The Italian Grinder sandwich is celebrated by many patrons.
Happy Coffee's hours are 7:30am-6pm Monday-Friday, and 8:30am-5pm Saturday-Sunday.
MOD Coffeehouse
For the most venerable java destination on the island, MOD Coffeehouse at 2126 Postoffice Street is the place to be. The traditional décor and an artsy vibe blend perfectly with the historic downtown charm of the surrounding galleries and shops.
Founded in 2001, the coffee mecca serves up a vast variety of beverages from locally roasted fair trade organic coffees to teas, smoothies and Italian sodas. Stirred in with top-notch beverages prepared by trained baristas is a blend of live music on the patio each Friday and Saturday, works by local artists rotated on the walls every six weeks in conjunction with ArtWalk, plus a selection of baked goods and desserts made from scratch.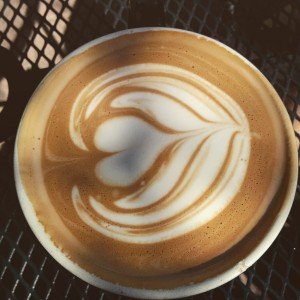 The coffee and espresso selection includes a rotating cast of seasonal flavors. Over the fall and winter months, customers enjoyed such offerings as pumpkin spice, gingerbread, white x-mas and peppermint lattes. For spring, the menu might include a lavender vanilla latte. Regular specialty lattes include almond joy, milky way, raspberry mocha, squirrel (hazelnut, toffeenut, amaretto, and vanilla), shamrock (white mocha with green mint) and more.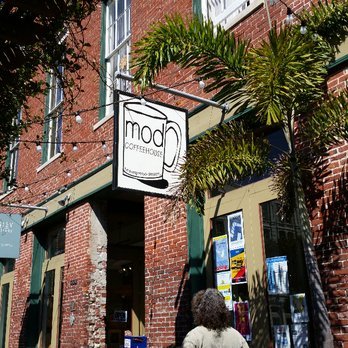 For those who can't decide when perusing the dozens of beverage options on the menu, baristas recommend a specialty latte called "Just Trust Me." "It's different every time," says Hanna Gonzales, who has served caffeine fiends at MOD for more than five years. "It's the barista's choice, so we can get creative with new flavors that are often not on the menu."
Gonzales is part of MOD's leadership team and recently achieved Level 2 certification from the Barista Guild of America. "We're always trying to elevate our game," she says. "We all love working here because it's a hub of the community. We especially like to work when it's busy. There's a good energy here." Gonzales credits owner Holly Hopkins (who refers to herself as the cafe's "steward"). "She's always empowering us to stretch our wings," Gonzales says.
MOD hours are 7am-10pm Monday-Friday, and 8am-10pm Saturday-Sunday.
Sugar Bean Coffee and Cream
Finally, for those on the west end of the island, another great option is Sugar Bean Coffee and Cream, located at 11 Evia Main St. Owner Joceyln Sullivan opened the shop in 2007 in the new mixed-use Evia Subdivision being developed by Sullivan Brothers Builders (her husband Billy being one of said brothers).
Naturally, the shop perfectly reflects the new urbanist feel of the community, which features pastel-hued homes in craftsman, Victorian, and classical designs with generous porches, palms, and flowering shrubs. The bright, airy shop's porch looks out on a lake filled with waterfowl.


The menu is varied with specialty coffee blends including Texas pecan, coconut mocha, sticky bun latte, cappuccino, frappes, and seasonal offerings. There is also a selection of teas, gelatos, ice cream, milkshakes, smoothies, fresh baked cookies, muffins, and more.
The location has gained a following among college students who enjoy the quiet space and free wi-fi. With beer and wine available, it is also a popular evening hangout.
Whether you are wanting a caffeine buzz, just a place to hang out, or to meet up with friends and have a wonderful afternoon get together, Galveston offers a few great options for coffee junkies.

---