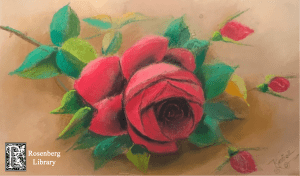 In honor of Women's History Month this March, Rosenberg Library will celebrate the legacy of Galveston artist Maria Cage Kimball.  Kimball is believed to be the first woman to operate her own studio on the island during the late 19th century..
Maria Cage was born in Tennessee in 1844.  Her parents, Rufus and Mary Cage, moved their family to Galveston around 1850.  Rufus Cage worked as an attorney and Mary cared for the couple's young children.  During the Civil War, the Cages relocated to Houston.  It is unknown where Maria Cage received her early education or if she received formal art instruction during her youth.
In 1868, Maria Cage married Stephen Henry Kimball, a Galveston banker.  The couple had one son, Elliott, who died from diphtheria in 1878.  Tragically, S.H. Kimball died just a few months later from medical complications related to diabetes.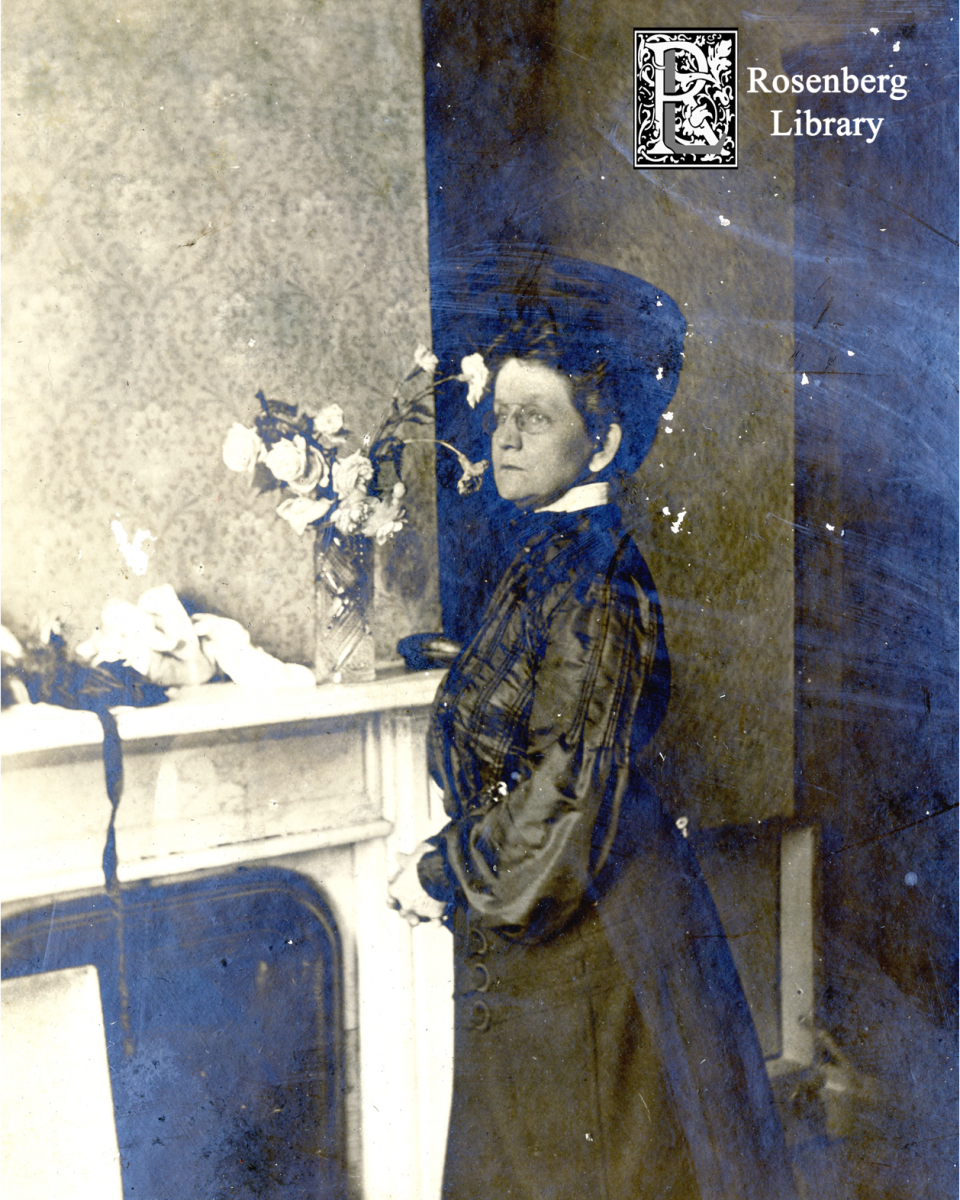 Several years after the deaths of her husband and only child, Maria Cage Kimball left Galveston for Europe.  Beginning in 1884, she took up residence in Paris where she attended Académie Julian.  Unlike other art schools in 19th century France, Académie Julian allowed both men and women to enroll in its traditional art courses.  As a student at the academy, Kimball received instruction from some of the leading artists of the day, and she was able to exhibit her work in major art exhibitions.
After Kimball returned to Galveston, she established a studio at 2118 Market Street where she offered art classes.  (She later moved into a studio/residence at 2023 Market Street).  In 1891, she became a founding member of the Wednesday Club and served as the group's president for the next ten years.  A cultural and literary study club for women, the Wednesday Club met at Kimball's studio twice each month to discuss books, sociological subjects, history and art.  Kimball was especially interested in the promotion of art appreciation through the display of fine art in local schools, public buildings, and private residences.
During the late 19th and early 20th century, Kimball continued to make regular voyages to Europe.  From 1902 and 1907, she taught in the art department at Converse College, an all-girls liberal arts college in Spartanburg, South Carolina.  After returning to Texas, she made frequent trips between Galveston and Houston, giving lectures on art history as well as talks related to her international travels.  Maria Cage Kimball died at her brother's home in Houston in 1911.  She is buried at Galveston's Episcopal Cemetery alongside her husband and son.
---