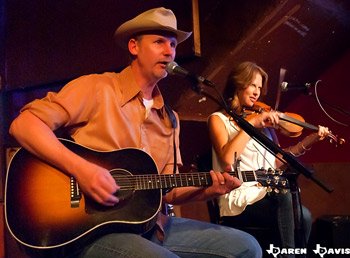 By Mario Tarradell
Texas country singer-songwriter Max Stalling pens tunes that connect, songs that form a snapshot of his life, songs that make an album. Five years after his last record, 2010's relaxed honky-tonking opus "Home to You," Stalling felt compelled to mold a full-length record. One-off singles are great, he admits, but there is such artistic strength in a cohesive body of work.
Enter "Banquet," Stalling's sixth studio album, which is set for an early fall release on his longtime imprint Blind Nello Records. Produced by A-list Texas music helmsman Lloyd Maines and recorded at The Zone in Dripping Springs, "Banquet" boasts 11 tracks played by Jason Steinsultz on bass, Tom Lewis on drums, Bryce Clarke on guitar and mandolin, Heather Stalling (Max's wife) on fiddle, Maines on steel guitar, and Stalling himself on guitar and lead vocals. The project was engineered by Pat Manske.
In many ways "Banquet" is quintessential Max Stalling – a batch of uncluttered, melodic, beautifully played vignettes about life, the oddities of the human condition, struggles, broken hearts, and even one titled "All the Way," which is about "an existential discussion of the rarified condition of being," Stalling wryly declares.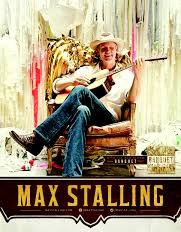 He offers a pair of spirited covers, the Beatles' "Two of Us" and Doug Sahm's "Beautiful Texas Sunshine," and co-writes with buddies Jason Boland and Mark David Manders on the lead track "Night's Pay In My Boots." Wife Heather, whom he married in 2007, is Stalling's writing partner on "You'd Better Be."
"Banquet" is actually quite pivotal for Stalling. Like all true artists, the making of "Banquet" tested his mettle. He experienced writer's block during the crafting of these songs, and he questioned whether the man he is now, a 48-year-old happily married stepfather, still has the same ardor he felt back in 1997 when he released his debut effort, "Comfort In the Curves."
One listen to "Banquet" reveals the clear answer – he unequivocally still has that same passion.
Yet Stalling has certainly earned the right to not only take his time between releases, but also reevaluate his artistic prowess. He consistently plays at least 150 shows a year all over Texas – Houston, San Antonio, Corpus Christi, Lubbock, Amarillo, Ft. Worth, Dallas, Plano, McKinney, Grapevine, Galveston, Austin, Luckenbach, Gruene – and occasionally ventures to surrounding states. He's steadfastly cemented himself as an important and respected regional singer-songwriter with a deeply loyal following.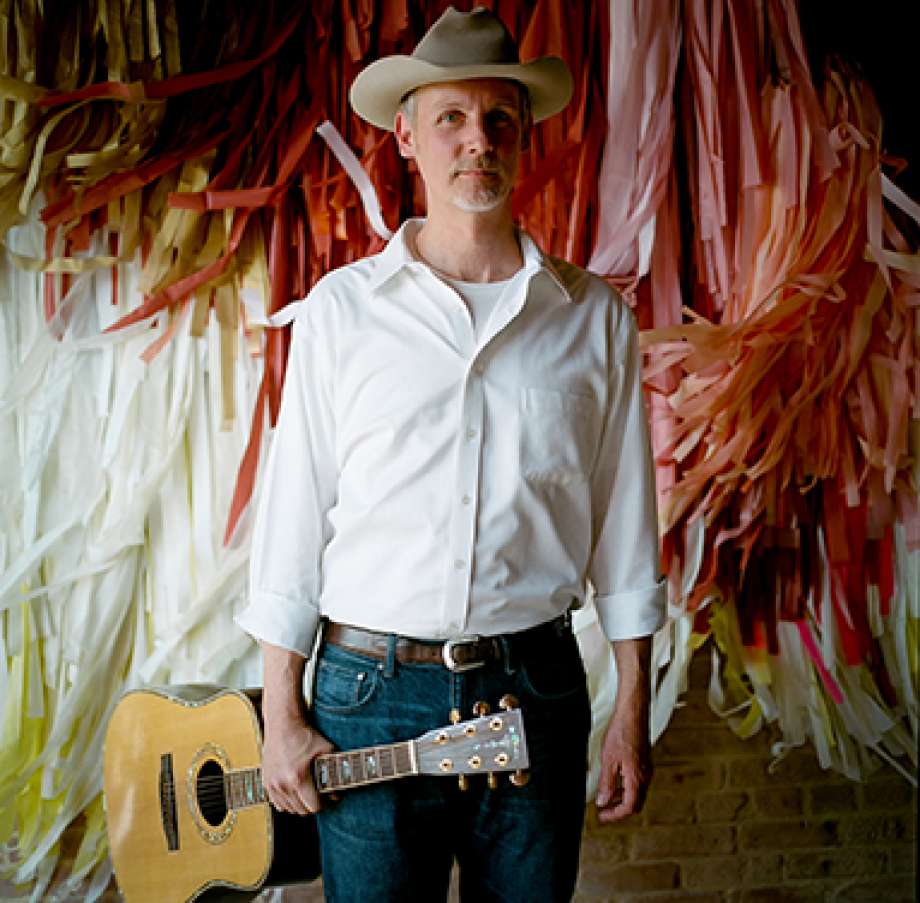 Songs are top priority. Stalling aims to give his songs an outlet to live, breathe and coalesce. On "Banquet" stellar cuts include "No One Else But Lonely," a classic, broken hearted country ballad; "Smaller Place," his jovial ode to small town life; "Convenient Lovers," a dialogue between two interested if uncommitted paramours that features fiery vocals by Andie Kay Joyner of blacktopGYPSY; and "Little Apone," a swinging number seemingly about the Sgt. Apone character from 1986's "Aliens," but with a whole lot more to say.
"This song is supposed to exist and operate on two levels," Stalling explains. "First, this is the backstory of the character in 'Aliens.' This is how Sgt. Apone grew up wanting to see the world, the universe. Secondly, the song is an exercise for a songwriter needing material and ideas for an impending recording project."
The tune's bridge says it all: "Everybody wants to know what's next and you're standing there kind of perplexed…there's an answer but it won't come to mind."
Stalling always figured out his next move. The son of Hal and Jeanne Stalling, born in Crystal City, Texas, he is the youngest of six children. Stalling attended school in nearby Carrizo Springs. He would eventually venture to Texas A&M University where he earned bachelor's and master's degrees in food science.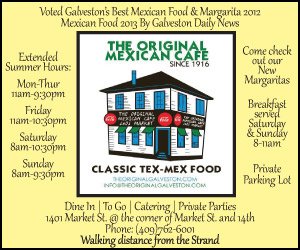 In graduate school at A&M, Stalling had a roommate who owned a guitar. The instrument would prove to be Stalling's future. After spending his adolescent and teenage years consumed with pop and rock hit-makers of the '70s and '80s such as AC/DC, ZZ Top, Journey, Billy Idol, Loverboy, The Cars, Cheap Trick, ELO, Boston, and a slew of others, the college student was now writing poetry and observational prose. He picked up the guitar in 1990.
"Somewhere about that time, it occurred to me that I needed to stop consuming and start creating."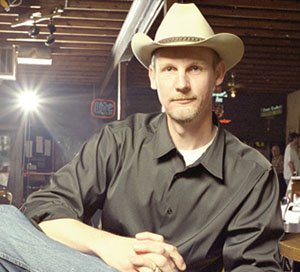 But Stalling wasn't quite ready for sound checks and stages. He spent a decade working in the food industry, including five years as a research scientist developing new products for Frito-Lay in Plano. By 1991 Stalling had moved to Dallas. He didn't know a soul and consequently felt disconnected, like an outsider. About two years later he ran across the ubiquitous public radio station KNON-FM, which led him to Adair's Saloon, and the now-defunct Naomi's Lounge and Three Teardrops Tavern.
It was there that Stalling found his musical family. He soaked up the influential talents of Texas music legends Guy Clark, Robert Earl Keen, Ray Wylie Hubbard, Steve Earle, and Townes Van Zandt. He formed friendships with emerging Texas singer-songwriters Mark David Manders, Ed Burleson, Brian Burns, Tommy Alverson, Larry Joe Taylor, and the late Ronny Spears.
Stalling was now leading a double life. On the weekdays he was a devoted food scientist at Frito-Lay. On the weekends he was a budding Texas singer-songwriter. And Max Stalling, the artist, was born. "Somewhere in there, all of the elements came together," he remembers. "I did it very quietly. I picked up the guitar and started writing songs. I had been piddling around with guitar and prose; it was those people and that scene that gave me real purpose and understanding of what could be."
In addition to the aforementioned "Comfort In the Curves" and "Home to You," Stalling released 2000's "Wide Afternoon," 2002's "One of the Ways" and 2007's "Topaz City." He has two live albums, 2006's "Sell-Out" and 2009's "Live From the Granada."
With each effort, Stalling further hones his signature style, an amalgamation of traditional country, folk, and Western swing with touches of classic rock, R&B, and jazz. For him performing onstage and being an artist is all about having fans hear those songs he's written.
"I have always approached everything from that perspective – what is the best thing for these songs? I love to write songs," he says. "I'm fascinated with seeing them come to life. These songs are like my children. Songs are funny…you can literally think them into existence. A song comes from nothing, less than a blank piece of paper, and then, as if by magic, there is a song, something tangible and also intangible."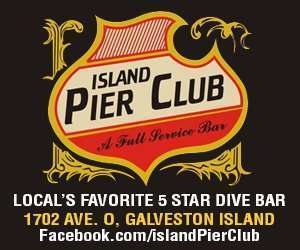 ---