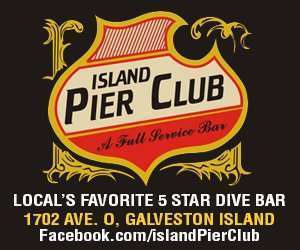 By Kimber Fountain
F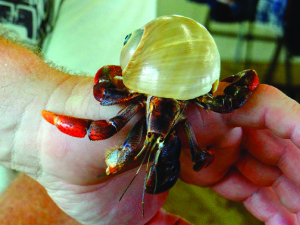 ew names embody the "Spirit of the Island" like that of one of Galveston's oldest institutions, Murdochs. Just like Galveston, the famed bath house-turned-souvenir shop has been beaten, battered, and all but destroyed by a century's worth of hurricane winds and storm surges, but also, just like Galveston, it continues to return, again and again, each time better than the last. From its initial destruction at the hands of The Great Storm of 1900, to its devastation from Hurricane Ike in 2008, and through every storm in between, the Island and its longest-standing seaside establishment have continued to renew the notorious sense of invincibility for which the Galveston community is known.
Originally constructed in the late 1800's, Murdochs was a bath house that emerged at the height of Galveston's commercial heyday and during its national prominence as a seaside destination. These bath houses typically catered to regional visitors down for a day trip, and provided bathing suit rentals, changing rooms, freshwater showers, and various amenities to elevate the comfort and convenience of a day at the beach. After the 1900 Storm, Murdochs was rebuilt in 1901, then demolished again by a storm in 1909. Then in 1910, it was announced in the "Galveston Daily News" that Murdochs would again be rebuilt. The new structure would cost thirty-five thousand dollars to build, and would boast "700 rooms, equipped in the most modern manner, with shower baths and all the customary appurtenances of the up-to-date bathing house."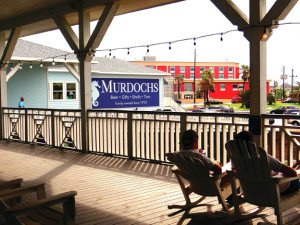 It was in this new and updated 1910 version of Murdochs that an entrepreneur by the name of William Guyette would launch his latest innovation, a store where visitors could purchase trinkets and remembrances of their Galveston holiday, called Guyette's Gift Shop. Interestingly enough, Gaido's, which opened in 1911, would relocate in 1914 to a space inside Murdochs, and to this day both businesses are not only thriving and continue their legacy as Galveston icons, they are owned and operated by members of the original families. After a five year tour of duty during World War II, William Guyette, Jr., returned home to the family business, and then in 1974 daily operations were taken over by Jr.'s son-in-law, James Little, the patriarch of the third generation who still runs the store today.
Although Gaido's changed venues in 1934, Murdochs has been in the same location for its entire lifespan, albeit with several new buildings along the way. Murdochs would again be destroyed in 1915 and in 1961 by Hurricane Carla. In 1983 Hurricane Alicia fortunately did only minor damage to the store, but in the fall of 2008 it would crumble yet again at the hands of Ike. It remained closed for just over one year, but by the end of 2009 the third generation had risen yet again with nothing short of a miracle, including a fortuitous loophole that allowed them to rebuild on some of the original pilings, innately nullifying the ban that the State of Texas initiated on any new structures over the Gulf.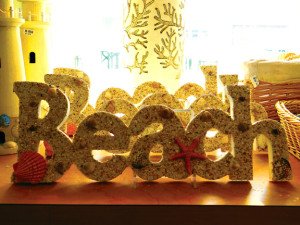 The series of new buildings over the past one hundred years have also allowed the family to evolve their structure to the changing demands of Galveston tourism. Gone of course are the days where people need to rent bathing suits or pay for showers, and this newest rendition of Murdochs is a glowing and modern tribute to Guyette's original vision. Two large buildings flank a large breezeway that perfectly captures the salty Island winds, with comfortable, shaded porch seating that allows visitors an unadulterated view of the Gulf waters and horizon. Steps away from the porch is a bar area that sells frozen drinks, cold beer, beverages, and snacks to complement your relaxing respite from the heat.
Inside the two buildings are seaside showrooms full of anything and everything possibly needed to make the most of your beach day, or to commemorate it. Basic beach needs like beach towels, beach bags, sunscreen, insulated cups, swimsuit cover-ups, and even boogie boards are there to ease a day of fun in the sun. Hundreds of Galveston t-shirts in every size, shape, and color are displayed throughout the store, and are surrounded by other apparel items like jewelry, flip flops, hair accessories, shorts, dresses, hats, and visors. Decorative items for your home include picture frames, photo albums, lamps, wind chimes, candles, wall hangings and countless others.
Collectibles like thimbles and silver spoons weave their way around kitchenware such as salt and pepper shakers, plates, oven mitts, and coasters, all with a beach theme, of course. Murdochs also carries a collection of books on Galveston, as well as local fishing guides. And no seaside storefront would be complete without seashells, and they certainly have plenty from which to choose. Baskets, shelves, countertops and walls are lined with countless shells sold individually, or choose from a myriad of decorative pieces embellished with these gems of the ocean.
One has to think that Mr. Guyette himself would be in complete admiration of what his subsequent generations have accomplished in growing his concept, as well as their tenacity and fearlessness in continuing to rebuild, bigger and stronger, every time they fall prey to the tempests of the Gulf. In fact Murdochs has become so much more than just a souvenir store, and even more than one of the most recognized names on the Island, it is a symbol. It is a symbol of strength, of endurance, of survival. It is a symbol of Galveston, and everything that name implies.
Murdochs
2215 Seawall Boulevard, Galveston
Open 7 Days a Week, 9:30am-10pm
(409)762-7478

---