By Gini Rainey
"Four Three Two One" by Courtney Stevens
Ms. Stevens has gone and done it again by creating a book that is difficult to put down. Although her writing is primarily geared for the YA reader audience, I must say her books carry messages that even adults can benefit from. With her masterful characterization skills, she has created another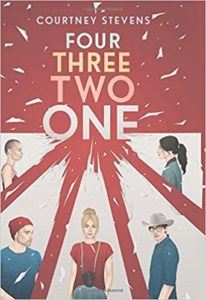 group of five intriguing kids who are trying their best to recover from a major catastrophe that seriously impacted the lives of four of them.
Stevens' story line follows the five on their journey back to the scene of the bus explosion that changed their lives, and carries the underlying theme of learning to live with PTSD. Four Three Two One also focuses on the building of friendship, respect, and trust. 
Ms. Stevens' books provide a look at some of the challenges facing our young people these days, and offer, if not a specific solution to any one problem, realistic ways for kids to find better ways to cope and work through the pitfalls of growing up.
If you have a young person in your family and you'd like them to see them read something worthwhile this summer, I highly recommend "Four Three Two One" to be high on the list. Oh, and you might just enjoy reading it as much as I did, too!
Rating: 5 of 5 – Copyright 2019, Harper Teen
"The Hungry Ghost" by Dalena Storm
This is one interesting, spell-binding, ghost-type book that will definitely hold your attention. What happens when a ghost has been a ghost for a very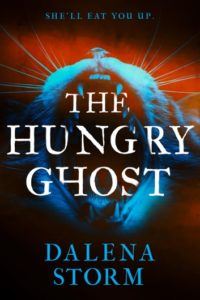 long time and hasn't had much to eat? Well, apparently it gets very hungry and being a ghost, it can't eat food on its own. So according to Ms. Storm it does the next best thing. It finds a host body of someone on the way out and makes itself at home.
This is what happened to poor Samantha who was in an unfortunate and tragic accident. Her unsuspecting family, her ex-husband, and her want-to-be new gay lover find out not too long after the invasion that Sam is no longer her old self when she comes out of her coma. Instead, she is now the new Sam with an insatiable hunger for food and other things.
While I am not one to usually enjoy ghosty books, I definitely have to admit this was one really good read. In fact, I believe I read it in record time, thanks to the great character-building and intrigue Dalena has created in her recently released, all-consuming novel. This book will keep you on the edge of your chair up to the very interesting and surprising turn of events on the final pages.
Rating: 5 of 5 – Copyright 2019, Black Spot Publishing
---