If you're inkling for a delicious meal overlooking the beach, these restaurants are ready to help you put COVID worries aside and serve you and your families outside in an open-air setting.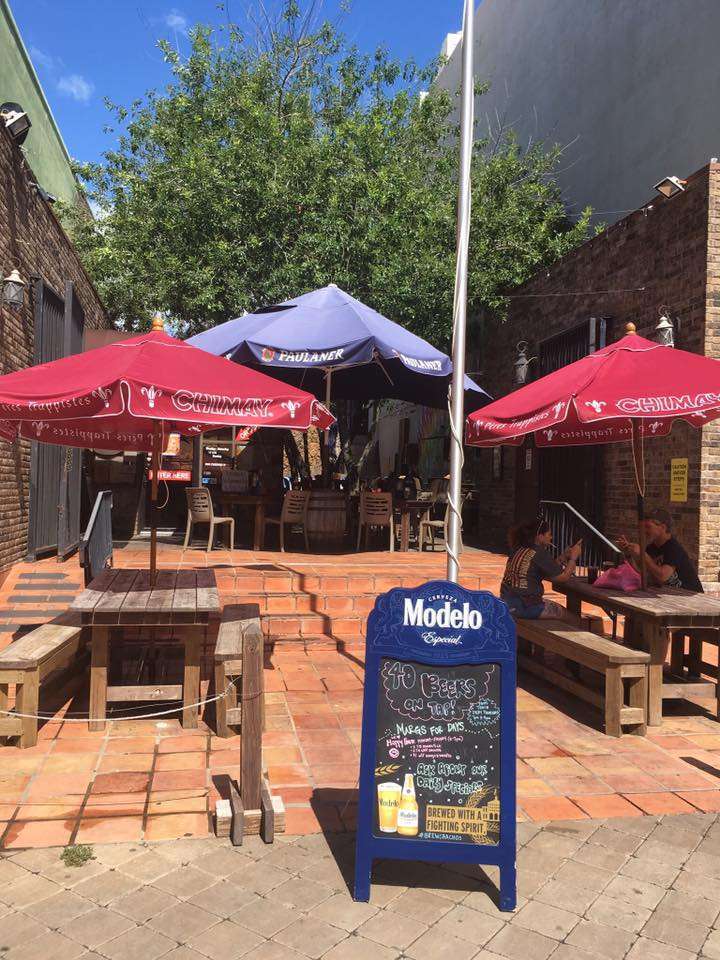 Brewchachos Tacos & Cantina
Get your taco-fix at this fantastic spot located right off The Strand! On top of tacos and other delicious meals, that also have margaritas and 40+ Beer Taps.
Brick House Tavern & Tap
Brick House Tavern & Tap is a modern sports bar that offers a deck with outdoor seating, and high-concept bar food, and a huge selection of beer.
Fisherman's Wharf
Fisherman's Wharf offers beautiful waterfront views, and a menu of local seafood, grilled meats, and signature cocktails. Make sure to try its famous Shrimp Kisses, bacon-wrapped and stuffed with jalapeno jack cheese.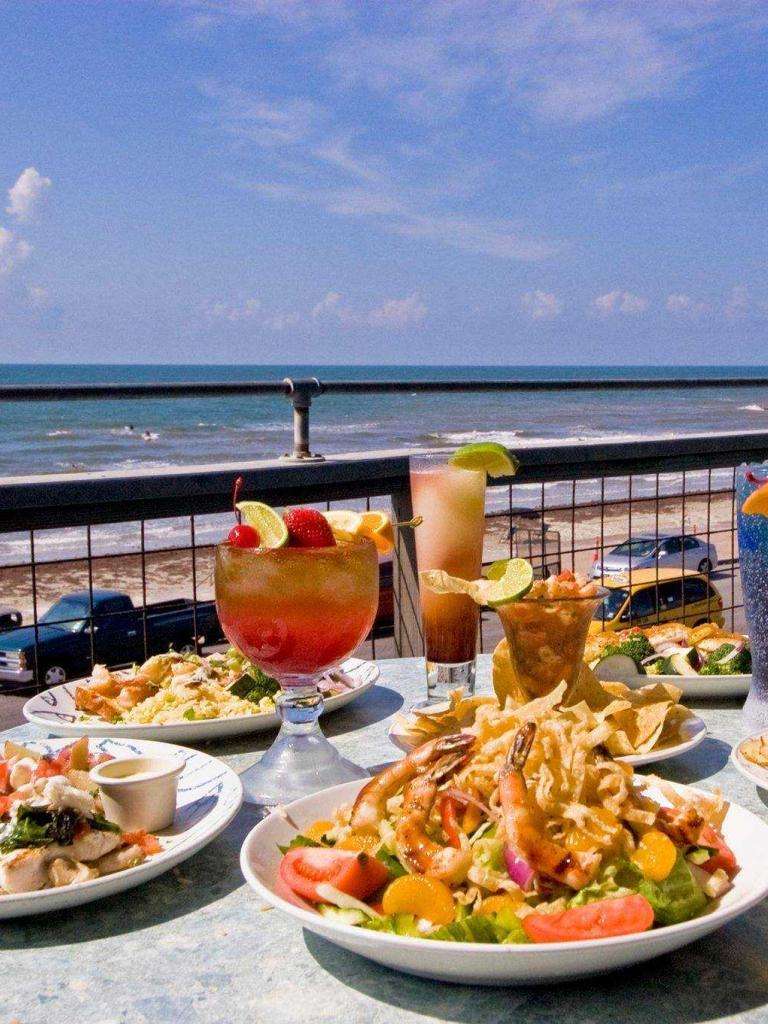 Fish Tales
Located across the street from Pleasure Pier, break away from the beach and enjoy fresh fare on one of the most popular beachfront balconies on the Seawall in Galveston. Fish Tales specializes in seafood straight from the Gulf of Mexico, as well as pastas, steaks, salads, and more.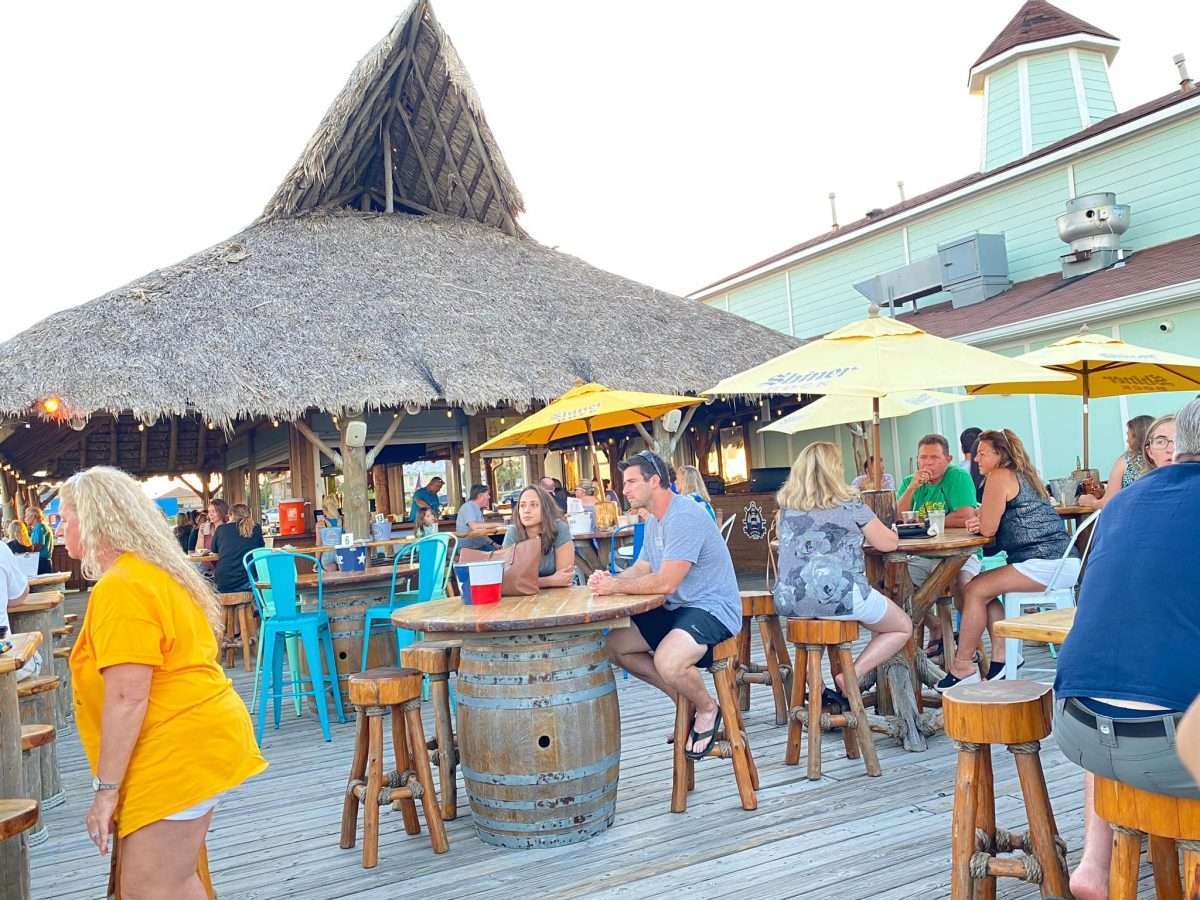 Flip Flops Beach Bar And Grill
This unique and authentic restaurant proudly serves the Galveston-area featuring the largest Palapa on the island. Their mission is to provide high-quality food for all those that wish to combine fun and an enjoyable ambiance with skillful cooking into one extraordinary dining experience.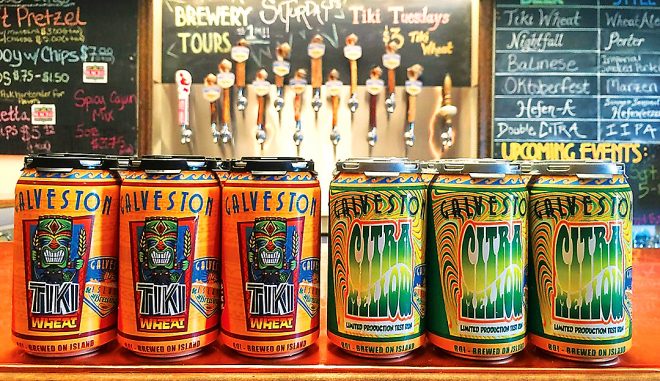 Galveston Island Brewery
Galveston Island Brewery (GIB) is a local brewery featuring an on-site taproom showcasing classic beer styles from around the world. The taproom is open seven days a week. Stop by the brewery for a tour.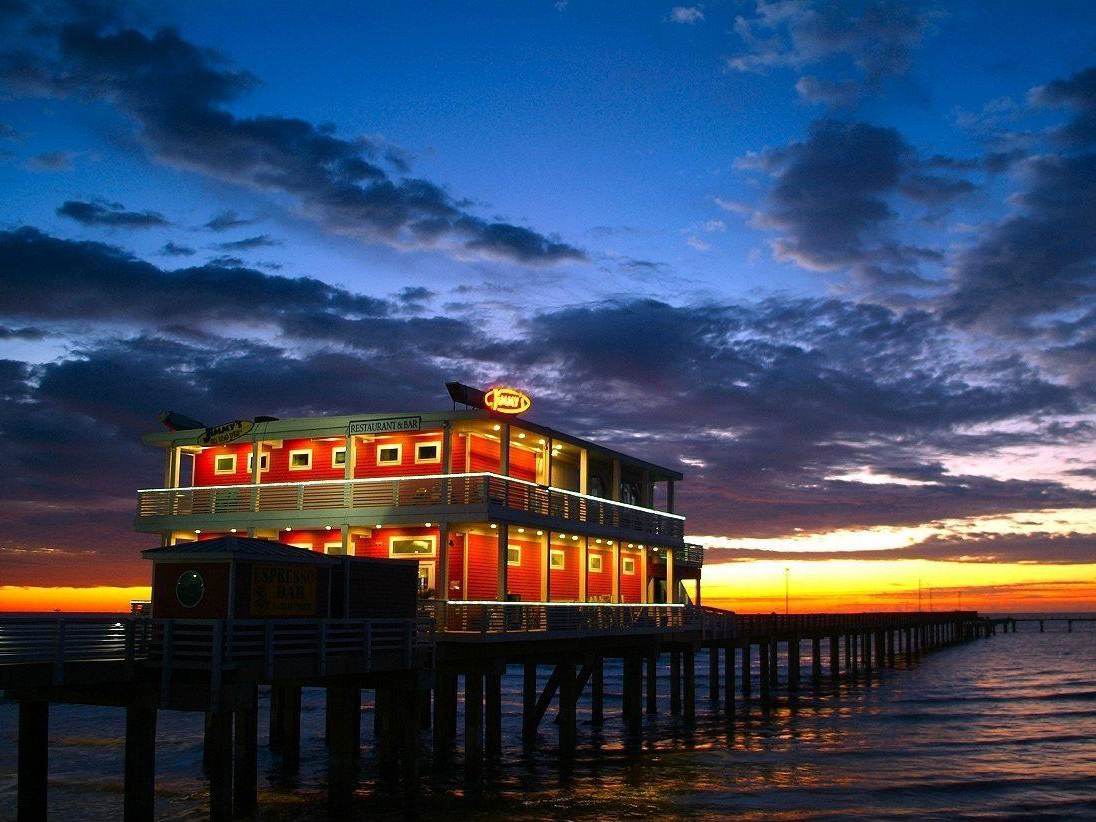 Jimmy's On The Pier
Located along the Galveston Fishing Pier, Jimmy's offers a Southern and Country-influence menu full of comfort food and breakfast-to-dinner American eats.
Katie's Seafood House
Katie's Seafood House is a local staple that offers seafood coming right off its boats to your plate, complete with delicious cocktails and stunning waterfront views.
Little Daddy's Gumbo Bar
If you're craving authentic New Orleans cooking, Little Daddy's brings the expertise in steam kettle cooking with offerings such as traditional gumbos, seafood stews, and cioppino.
Marina Bar & Grill
Located in the Galveston Yacht Basin, Marina Bar & Grill offers an array of delicious seafood, breakfast plates, sandwiches, and more. Make sure to try its fried mushroom, smothers chips, and beer-battered Brussels sprouts.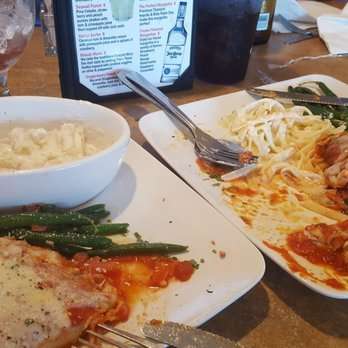 Mario's Seawall Italian Restaurant
Come for the pizza, stay for the impeccable service. Mario's Seawall Italian Restaurant offers authentic Italian cuisine at its finest; think hand-tossed pizzas, pastas, and mouth-watering cannoli.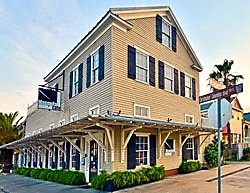 Mosquito Café
Mosquito Café is a fast and casual American eatery that serves a menu of fresh, homemade breakfast, soups and salads, sandwiches and pastas, in an 1870s building complete with a sunny patio.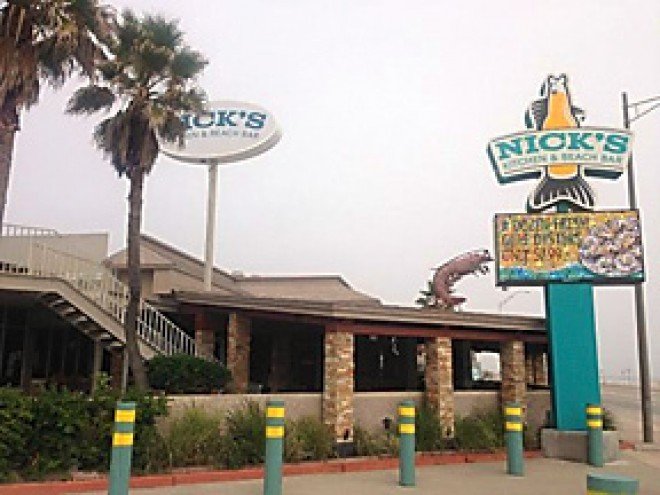 Nick's Kitchen And Beach Bar
Nick's lively joint offers a pool bar and live music, along with fresh seafood, juicy burgers and indulgent po'boys, and a self-proclaimed best selection of beer on the seawall.
Number 13 Prime Steak And Seafood
Located in the beautiful Pelican Rest Marina, Number 13 boasts an upscale atmosphere with sweeping views of the water and a business casual dress code.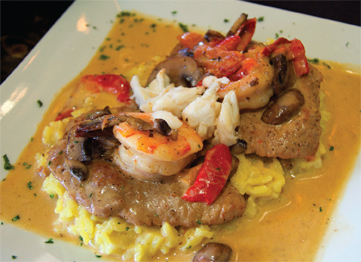 Riondo's Ristorante
Located in the heart of historic Downtown Galveston, Riondo's offers an Italian cuisine notable for the founder's "farm to fork" and "sea to table" values, and notable wines in a sophisticated, airy setting with sidewalk seating.
Rudy & Paco
If you're on the hunt for a more sophisticated experience, Rudy & Paco's restaurant is one of the few with a dress code, plus a Central and South American menu of steaks and seafood.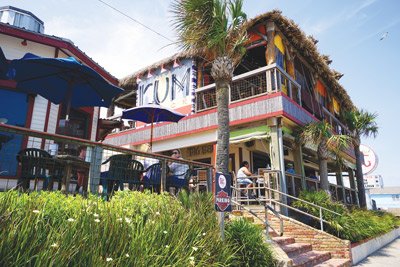 The Spot
You can never go wrong with The Spot, the island's premier beachfront American grub. Here, you're in for an indulgent meal of burgers, sandwiches, wings, and great cocktails with an open-air deck and Gulf views.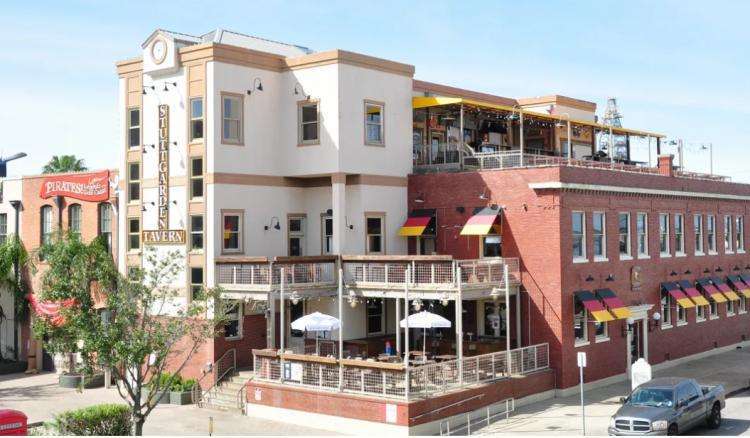 Stuttgarden Tavern Downtown
This 3-story eatery located near Saengerfest Park in Downtown Galveston offers great views of The Strand and Harbor with amazing German-inspired cuisine!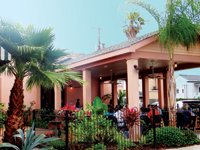 The Sunflower Bakery & Cafe
Located in the heart of Galveston's historic East End, The Sunflower Bakery & Café offers fresh baked goods, plus an all-day menu of down-home American meals such as fresh Gulf seafood, fish and chips, and beef stroganoff in a homie setting with a patio.
Taquilos Tex-Mex Cantina
At Taquilo's you'll find authentic Tex-Mex cuisine made with the freshest ingredients. Make sure you try its Certified Angus Beef fajitas and award-winning specialty margaritas in a fun and upbeat atmosphere.
Waterman's Restaurant
Waterman's Restaurant is located right next to Waterman's marina. The restaurant serves seafood and specialty cocktails with the most spectacular sunset view on the island.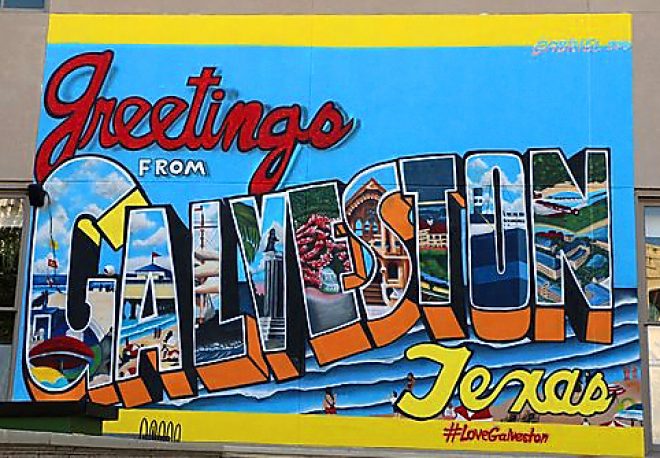 Yaga's Cafe
Yaga's is in the historic Strand District offering casual eats such as pizzas and burgers, fruity cocktails, and nightlife entertainment.

---