By Gini Rainey
If you are anything like me, your life is so full of busy-ness that you pretty much need to make a concerted effort to set aside time to read.  Right now, my life has been so full of things that eat up my "me-time" that I find myself climbing into bed and falling asleep, literally before my head hits the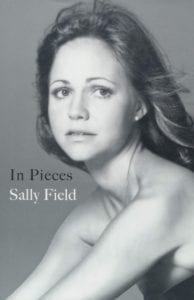 pillow.  But does that keep me from downloading new books to my Kindle that I generally only read in bed?  Absolutely not…the temptation for a good read is so alluring that, even knowing full well it might not get read for a while, I keep on doing it.  Right now, one of them is "Educated: A Memoir," a #1 New York Times, Wall Street Journal, and Boston Globe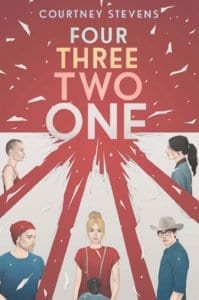 auto-biographical book written by Tara Westfield, who grew up in a survivalist family in Idaho as the youngest child.
My Kindle isn't the only reading medium I've been neglecting.  I seem to have a pile of hard copies of books that caught my interest and are languishing in a stack by my bed and easy chair.  Included in those are "Four, Three, Two, One" by my favorite YA author, Courtney Stevens; "Look for Me," a psychological thriller by Lisa Gardner, "In Pieces," an autobiography by Sally Field, and "11/23/63: A Novel" an older book by Stephen King.
So, among my New Year's resolutions will definitely be a promise to myself to make more time to do more reading and writing, because these are two things that are very important to me.  What's on your list?  If reading is at the top, then let me suggest (in addition to the books I've just mentioned) a few of the most respected book lists top picks.
Amazon:
"Nine Perfect Strangers" by Liane Moriarty
"The Reckoning" by John Grisham
"Where the Crawdads Sing" by Delia Owens
"Past Tense" a Jack Reacher book by Lee Child
"Long Road to Mercy" by David Baldacci
"The Storyteller's Secret" by Sejal Badani
"A Killer's Mind" by Mike Omer
"Matchmaking for Beginners" by Maddie Dawson
"Whisper Me This" by Kerry Anne King
"What Have You Done" by Matthew Farrell.
The New York Post best sellers include:
"The Point of It All" by Charles Krauthammer
"Killing the SS" by Bill O'Reilly
"Girl Wash Your Face" by Rachel Hollis and Nora Roberts
"Of Blood and Bone" by Nora Roberts
Some of the 2018 Pulitzer Prize Winners include:
"Less" by Andrew Sean Greer
"The Gulf: The Making of An American Sea" by Jack E. Davis
"Prairie Fires: The American Dreams of Laura Ingalls Wilder" by Caroline Fraser
"Locking Up Our Own: Crime and Punishment in Black America" by James Forman Jr.
Here's wishing you a Happy New Year filled with prosperity, good health, and great reads.