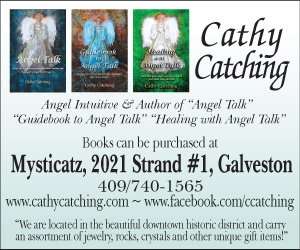 Rosenberg Library is located Downtown at 2310 Sealy St., Downtown Galveston. For more info call (409)763-8854 or go to rosenberg-library.org. All events are free and open to the public. 
And even though the library is closed, there is a lot still going on.
Keep Galveston Kids Reading
Your Rosenberg Library is mailing a book to Galveston Kids. This book will be for them to keep. Must have a Rosenberg Library card to qualify. Click
HERE
to read the fine print and get started. Limited availability. We're putting books in kids' hands! Call and leave us a message at (409) 763 – 8854 ext. 135 for more information.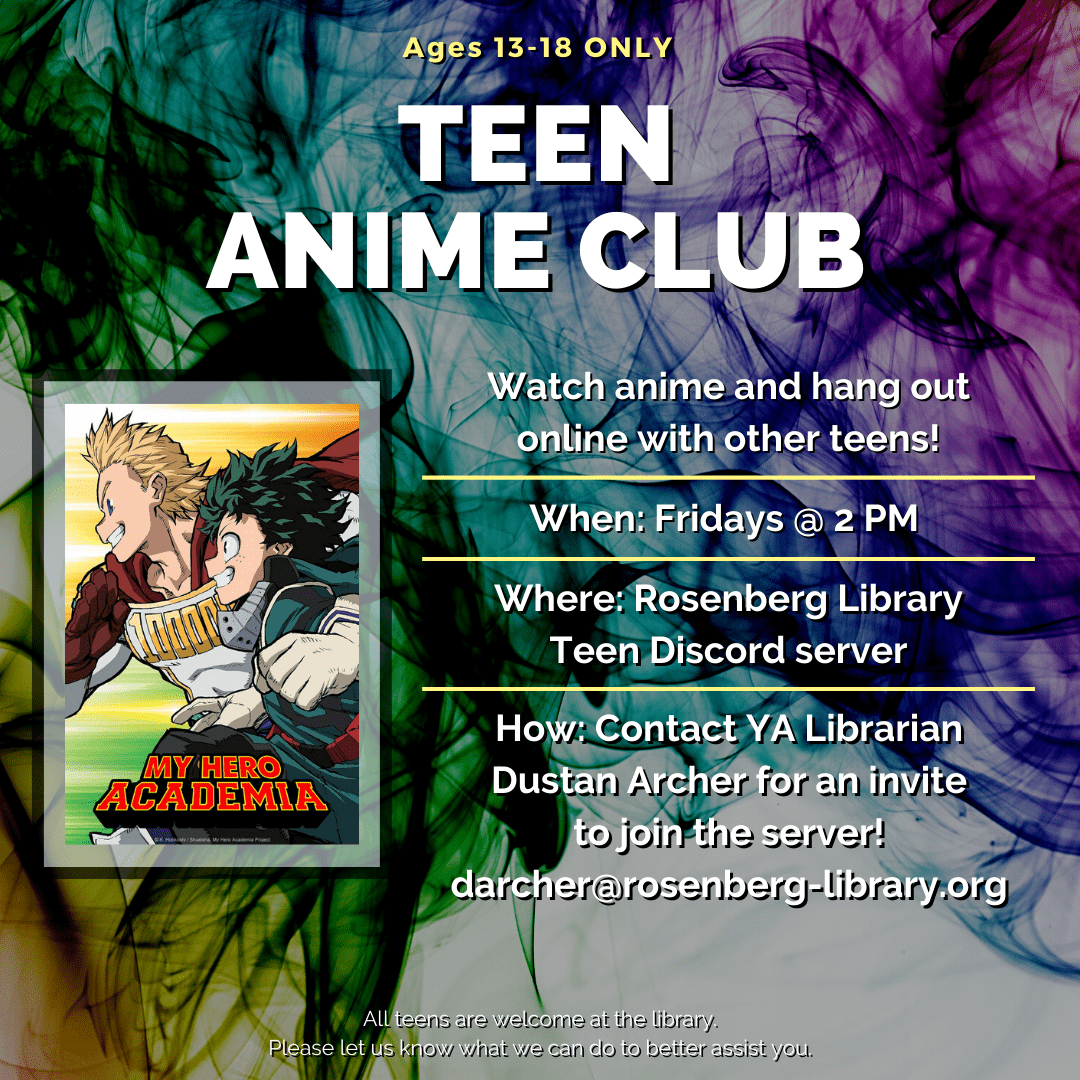 Searching the Galveston Tribune | Saturday, May 16, 2020 (11 am – 12 pm)
Join the Galveston & Texas History Center in exploring the 1900 Storm, the construction of the Seawall, or even your family's history through this vital newspaper in the Portal to Texas History, one of the many valuable research databases available at the Rosenberg Library.
The Galveston and Texas History Center has partnered with the University of North Texas to digitize the library's collection of the Galveston Tribune, a prominent local newspaper which ran from 1880 to 1963. This project is funded by the U.S. Institute of Museum and Library Services through a grant to the Texas State Library and Archives Commission (grant number TXT-20007) (2020).
Call and leave us a message at (409) 763 – 8854 ext. 126 or email gthc@rosenberg-library.org for more information or to register.
Share Your COVID–19 Pandemic Story
Contribute to the historical record today! Help us document Galveston's experience of the coronavirus pandemic by submitting photos, diaries, letters, poems, artwork, posters, or objects to the Special Collections Department. Someday our grandchildren and great-grandchildren will ask how the pandemic affected our lives. Your contributions will be archived in the Galveston and Texas History Center and the Rosenberg Library Museum for future generations to study. Call and leave us a message at (409) 763 – 8854 ext. 126 or email gthc@rosenberg-library.org for more information.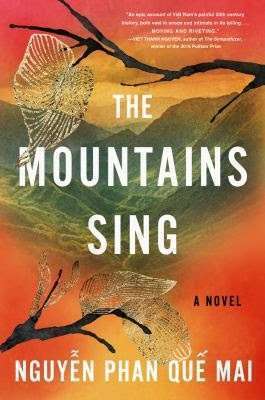 Adult Book Club
Our Adult Book Club continues, online via Zoom! The May book will be "The Mountains Sing" by Nguyen Phan Que Mai. "The Mountains Sing" is also the Hoopla Book Club book, which means that this book has unlimited checkouts and no holds on Hoopla! We will meet Wednesday, May 27, at 5 pm on Zoom. Please email Ash for access and assistance.
Need Help?
Do you need help filing for unemployment or your taxes? Are you looking for digital resources for GISD students? Click HERE.
Rosenberg Library Dungeons & Dragons Online
Are you a teen, or parent/guardian of one, that's home bored and misses hanging out with your friends? We have teen events online!
Come play Dungeons & Dragons and battle dragons, goblins, and more! In order to participate, you will need to have a microphone, computer, and internet access. Don't know how to play Dungeons & Dragons? That's fine, we'll teach you how to play on the virtual tabletop system called Roll20. A new campaign is starting up on Wednesdays from 2-5pm!
In addition, Teen Anime Club is back! Fridays at 2 pm, we'll watch anime together on our teen Discord server. We've just finished Promised Neverland – what would you like to see next?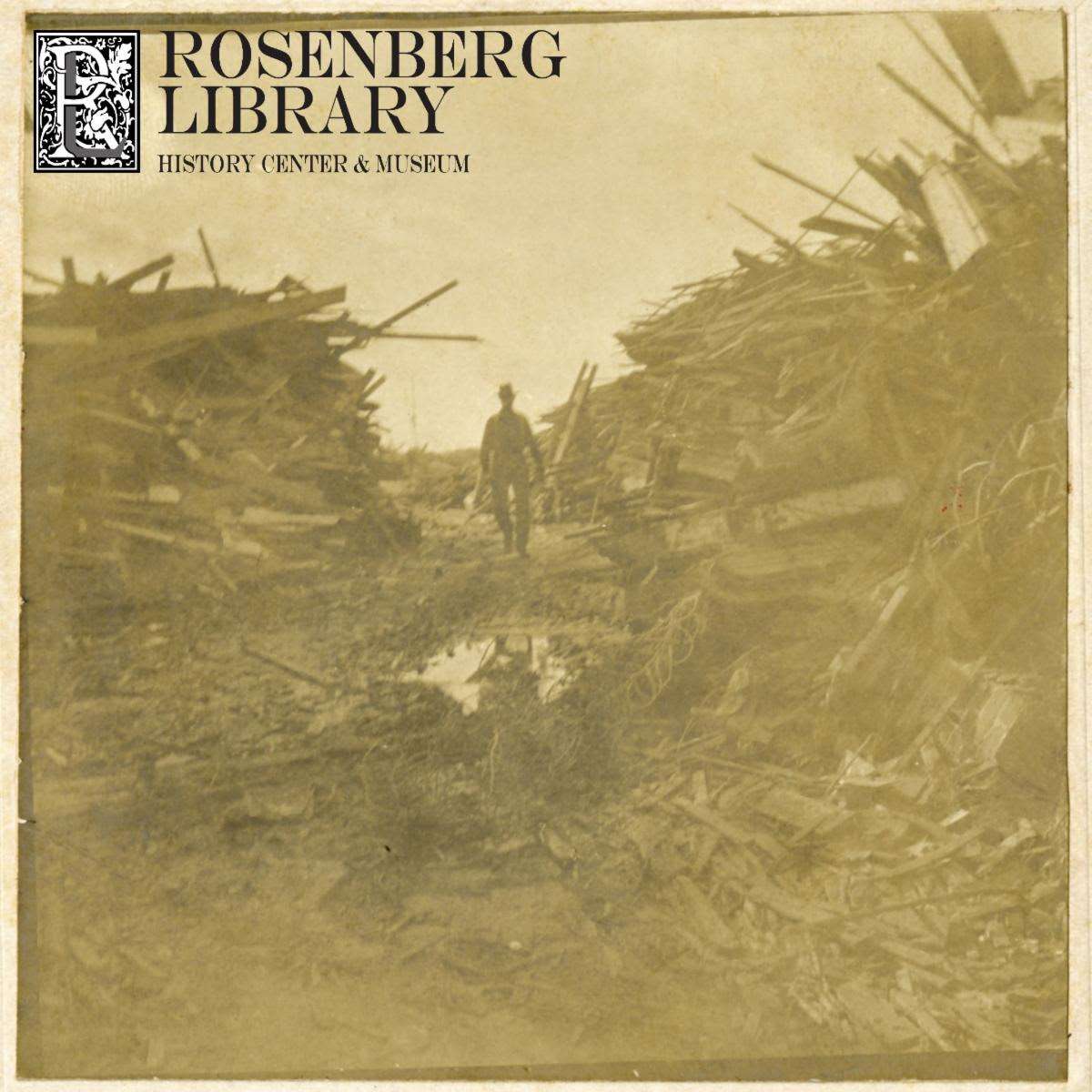 Those Who Fell: 1900 Storm Victim Profiles
Read Casey Greene's latest article on victims of the 1900 Storm, the first in a two-part series, Those Who Fell: Profiles of Selected 1900 Storm Victims. The Rosenberg Library has been engaged in a multi-year effort to verify the identities of the victims of the 1900 Storm. It is impossible to provide a full accounting of the victims, but many can be identified using the archival resources in our collection.
The Galveston and Texas History Center is home to the largest archive of 1900 Storm materials in the world – and most of it is accessible from home! Click here for photos, letters, and other documents detailing the destruction and massive loss of life.
Leave us a message at (409) 763-8854 ext. 126 or email gthc@rosenberg-library.org for more information.
Other Resources, Questions, & FREE Stuff
Computer Classes for FREE
The Computer Lab is happy to announce virtual computer classes! Every Tuesday and Friday at 10:30 am, the Computer Lab staff will host a virtual class on different programs in the Microsoft Office Suite. Registration is required and classes are limited to 8 people, so sign-up now! If you have questions, call us at (409) 763 – 8854 ext. 130 and leave us a message.
What If I Have an Overdue Book or Want to Renew? Will I accrue late fees?
During the temporary closure of the Rosenberg Library due to COVID-19, library materials currently checked out will not accrue fines or late fees. All due dates will be pushed back. Please keep all the materials at home and enjoy them again!
Have you, or a friend, lost or misplaced your library card?
The Rosenberg Library is proud to offer you a library card through email! You may receive a temporary Rosenberg Library borrower's card so you may access our streaming digital content and databases; subject matter includes image galleries, medical abstracts, education resources for all ages, videos and documentaries, and so much more!
Listen to children's storytimes online
Watch a BabyTime storytime at the Rosenberg Library's Facebook page. The Children's Department will continue to post new storytimes on Facebook.
Our Favorite Streaming Services
Hoopla has "Frozen II," "Moana," & other popular movie soundtracks for free! Also, find the Best of Raffi and Peppa Pig's First Album. Movies, audiobooks, & ebooks are also available at https://rosenberg-library.org/e-library/e-books-downloads/hoopla/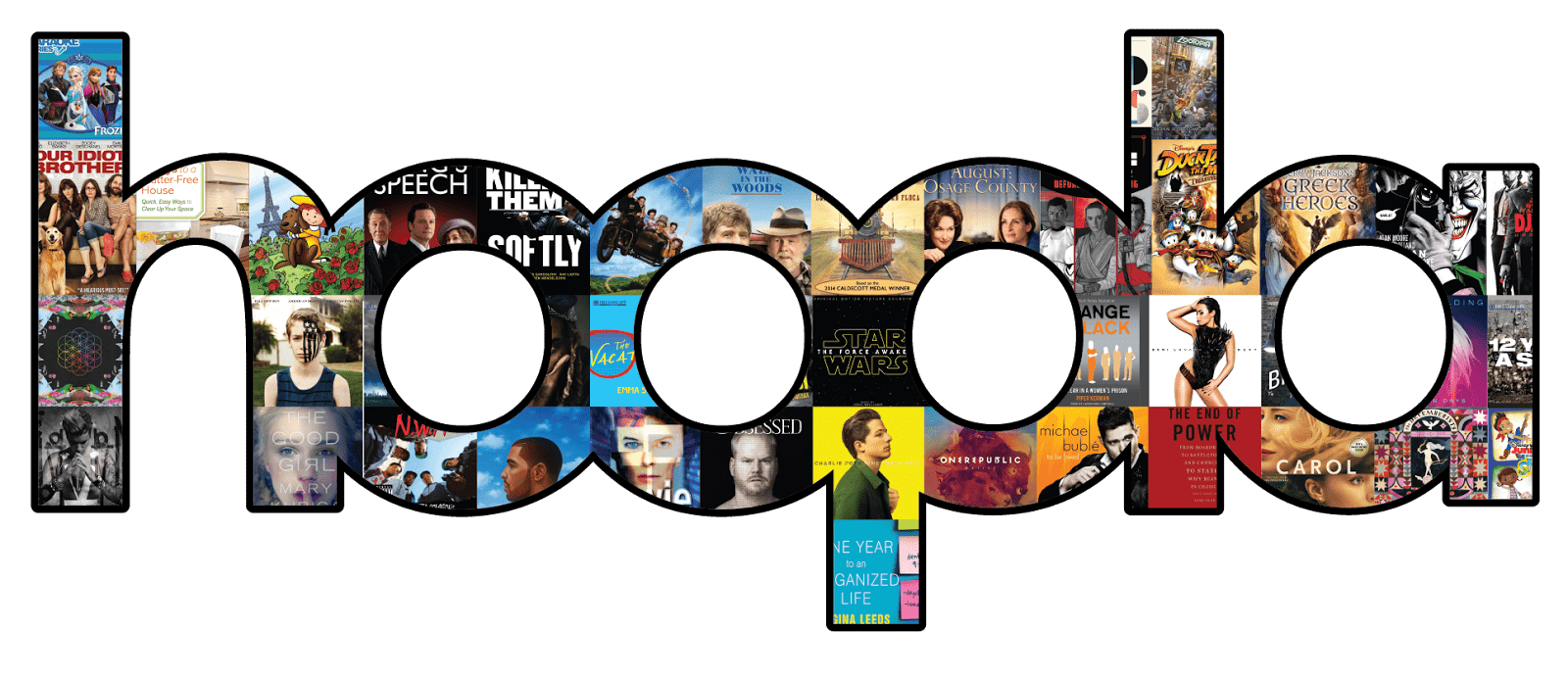 Kanopy features children's shows and movies and is now streaming Super Why, Sesame Street, & Daniel Tiger's Neighborhood for free! Just create an account using your library card at https://rosenberg.kanopy.com/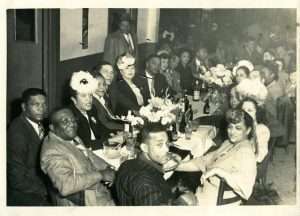 Genealogy Research Online
This is a great time to delve into family history! The Galveston and Texas History Center's Genealogy Guide and Research Databases can help you get started. Call or email if you hit a roadblock. Rosenberg Library archivists are here to help! Call (409) 763 – 8854 ext. 126 (Galveston and Texas History Center) or email gthc@rosenberg-library.org for more information or one-on-one research help. The Museum department preserves and exhibits artifacts that document the history of Galveston and the Republic of Texas, as well as the Library's fine art collection.
Even though the Museum is closed, you can still browse the collection online here.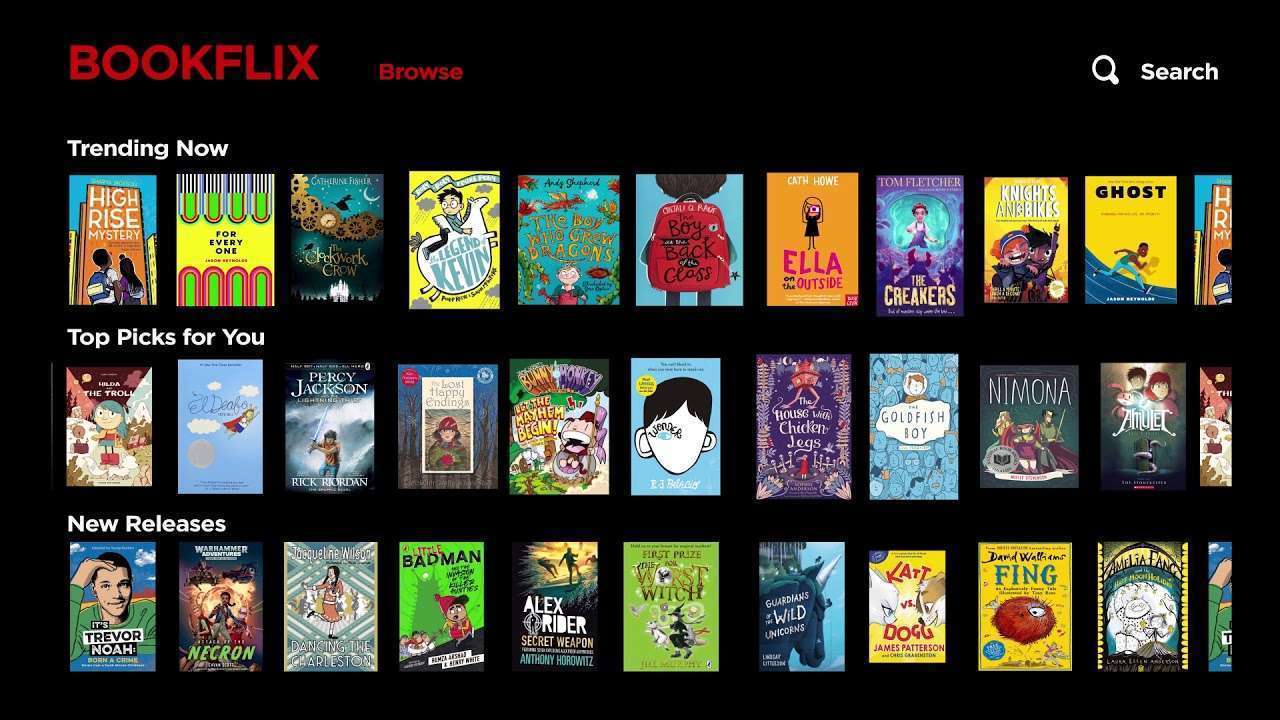 BookFlix pairs a picture book with a non-fiction title to combine the best of both worlds. Heather's favorite categories are "Imagination" & "Music & Rhyme." One of her favorite books is "Groovy Joe: Ice Cream & Dinosaurs" by Eric Litwin. Find it in the Music & Rhyme section – then you could try making your own ice cream at home! Let Heather know what you think about the book on social media!
ScienceFlix has science experiments that are disguised as fun activities! Take science to another level with experiments like Ocean in Motion or Seeing Stars. Find us on social media and let us know which experiment is your favorite.
Read current magazines online
There are more 60 popular titles to choose from at http://rosenberg.rpa.dynixasp.com/rparose/webauth.exe?rs=rbd
NewspaperARCHIVE
Digital archives of the Galveston Daily News and other historic newspapers at https://rosenberg-library.org/e-library/topical-index/
Ask a reference librarian questions by doing any of the following:                    Phone: 409.763.8854 ext.115
Online Chat: www.rosenberg-library.org, scroll to the bottom left and click on the "Questions? Click here to chat" button
Email: reference@rosenberg-library.org
Patrons can also