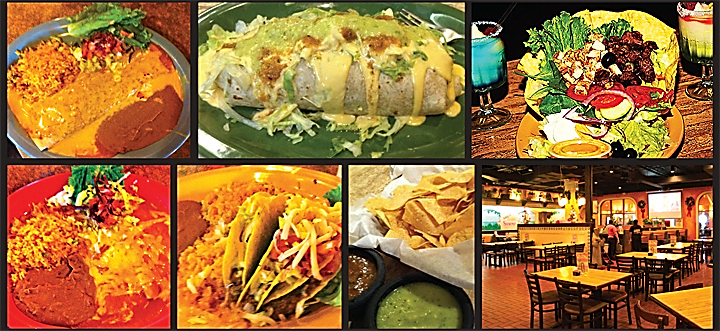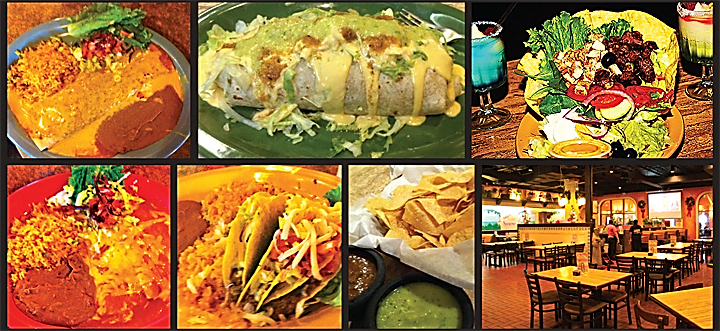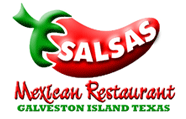 By Kimber Fountain
The size and scope of Salsa's Mexican Restaurant often prompts speculation, leading many locals and visitors alike to assume that the restaurant falls under the umbrella of a corporate chain. Due to the professional decorum of their staff and the sparkling clean, expansive dining room, this assumption is as understandable as it is inaccurate, but it does serve as quite the compliment to three local residents who daily push the boundaries and definitions of 'small' business. Add to that mix award-winning margaritas and salsa and food that is prepared daily from scratch, and Salsa's also takes the prize for the best of both worlds.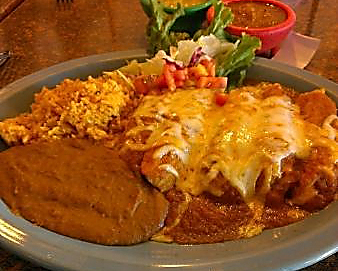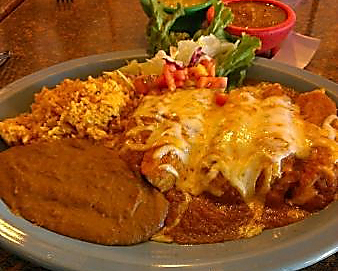 Frank Diaz and brothers Jorge and Jose Oyervides were long-time friends and co-workers when they decided that it was time to branch out on their own. "I had been working for Exxon for ten years, and I was ready for a change," says Frank. "So I went to the guys, and we decided to go for it." The trio opened Salsa's in 1998, in the space that currently houses Olympia Grill on the Seawall. "We had next to nothing," Frank admits of those early days, "but we decided to really cater to the locals and build our clientele. To us, the tourists are just a bonus." So they offered their fare with very little mark-up, and Frank remembers that it took about eight months, "but then we became the new hot-spot on the Island, so we were obviously doing something right," he laughs, and they have continued to build and increase that momentum.
That momentum carried them through to 2002 when they moved to their current location at 45th and Seawall Boulevard, where the larger building provided space for their ever-growing list of regulars and also afforded them the opportunity to offer private dining rooms for large parties. This month Salsa's celebrates their 17th anniversary, which will bring with it an updated food menu and an all-new drink menu.


Frank explains that in the beginning, "We built the original menu from our own experience and developed recipes as we went along." He adds, "And we still do. We are always continuing to improve and change, and to add new items." The autonomy of a small business allows them flexibility and room for growth, as they are able to keep a close watch on the movement of their menu items and what their guests like, or what perhaps might not be selling. They adjust accordingly, but quality is always their priority. Current General Manager Billy Saenz, who came to Salsa's with decades of experience in the industry, affirms that is what impresses him the most. "Everything is fresh, everything down to our salsas and sauces are prepared in-house," a detail that only locally-owned businesses can provide. On the dining room floor, however, their servers, bartenders, hosts, and dining room exude a professional efficiency that is typically found only in larger chain restaurants.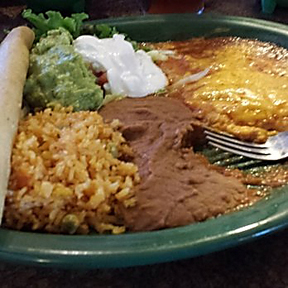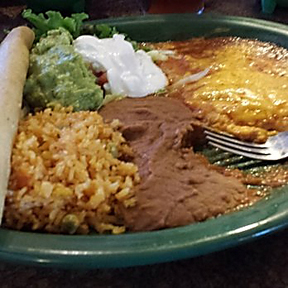 Chosen as one of the best Mexican Restaurants in Texas by "Texas Monthly," each table is presented with not one, but two different types of homemade salsa for guests to enjoy while they choose from an expansive menu of traditional Mexican dishes, Tex-Mex offerings, and of course many seafood varieties with a southwestern flare. Described by Frank as being of the 'Northern Mexico' style, authentic fare includes an array of enchiladas, burritos, tacos, tostadas, fajitas, and combination platters, along with scrumptious seafood in the Mexican style, such as their popular Red Snapper Del Mar or the Nuevo Leon Camarones, spicy grilled shrimp served in a skillet on a bed of fresh vegetables and topped with Poblano sauce, Monterey Jack Cheese, bacon bits, and chives.
Over at their full-service bar, Salsa's bartenders shake up outstanding margaritas that have been recognized on several occasions by the "Galveston Daily News" as the best on the Island. At the end of January 2015, they will debut the newest version of their signature drink menu, which will feature, in addition to their famous margaritas, a Roca Patron Flight, a line-up of Silver, Resporado, and Anejo tequila samples, as well as tasty concoctions like a Cucumber & Jalapeno Margarita, a Prickly Pear Rita, Mexichata Coffee, and a Skinny Margarita.
Happy Hour at Salsa's is an extended affair which runs from 11am – 7pm Monday through Friday, and in the dining room at lunchtime guests are offered the option of choosing from a separate lunch menu. During dinner hours on Sundays and Wednesdays, Salsa's brings in live entertainment in the form of an authentic Mariachi band that regales diners with the added ambiance of their lively performances from 6-9pm. For special occasions, Salsa's also offers off-site catering and two private party rooms that together can accommodate up to 120 people.
Together, with a staff of seventy-plus that increases to over 100 during the summer months, and their colorful, clean, and spacious dining room, Frank, Jorge, and Jose have spent close to two decades consistently and continually innovating their concept to keep it on the forefront of Island dining, and there is no end in sight. Perhaps their magic can be summed up by the mantra inscribed on the sign that hangs above the doors to the kitchen, "Panza Llena, Corazon Contento." No matter what the occasion, whether it be a quick lunch, after-work drinks, or a spectacular celebration, all guest of Salsa's can be assured that they will leave with not only a full belly, but a happy heart.
Salsa's Mexican Restaurant
4604 Seawall Boulevard, (409)621-2630
www.salsasgalveston.com,
www.facebook.com/salsasrestaurant
Open Sunday and Monday, 11am – 9:30pm; Tuesday – Thursday, 11am – 10pm; Friday and Saturday, 11am – 10:30pm

---