Galveston Island Humane Society Reschedules 20
th
Annual Paws Gala – Date To Be Determined
UPDATE: The 20th Annual PAWS Gala – "Deep in the PAWS of Texas," sponsored by the Galveston Island Humane Society (GIHS), is having to again be rescheduled – date to be determined.
Explained Executive Director, Caroline Dorsett-Pate, "After consulting with multiple UTMB physicians and health experts, we determined it was in the best interests of our many attendees to postpone our event from Saturday, September 25 to Saturday, December 4 because of COVID. However, after speaking with several of our Elite Pet Owners and essential volunteers, the December 4 date was not acceptable because many had prior commitments to work/volunteer during Dickens on the Strand that weekend. As such, our revised date is still to be determined. We sincerely apologize for this inconvenience and look forward to announcing a revised date very soon. We appreciate your patience and understanding as we work to finalize a new date for our 20th Annual PAWS Gala."
For questions and/or more information, please email Pate at cpate@galvestonhumane.org, or call, 409.740.1919. The Galveston Island Humane Society is located at 6814 Broadway.
---
---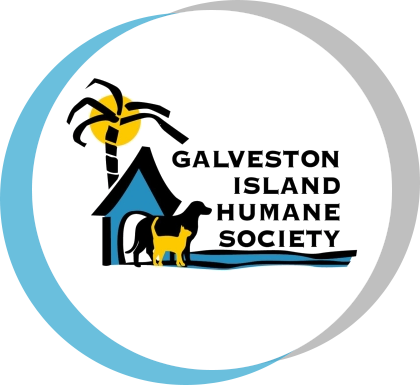 The 20th annual PAWS Gala – benefitting the Galveston Island Humane Society (GIHS) – is set for Saturday, September 25 at The Galveston Island Convention Center.
This year's special gala honorees will be Doctors Joan Richardson and Barbara Thompson.
This year's event – "DEEP IN THE PAWS OF TEXAS" – is sure to sell out very quickly, as last year's annual gala was canceled due to the COVID-19 pandemic.
The evening will begin with a cocktail reception at 6:30 pm where guests will have the opportunity to visit with the Elite Pet Owners (EPO's) and their special pets.
This year's 2021 Elite Pet Owners are Karen Bishop, Debra Burkley, Robyn Bushong, Ross Grief, Ginger Herter, Angela Lera Markides, Emily Root, Lindsay Touchy, Dorothy Trevino, Heidi Walker, Michael Woody and Kevin Smith.
Guests attending will enjoy an open bar, sumptuous seated dinner, and dancing to Galveston's own "The Line Up Band" – sure to keep everyone dancing throughout the evening.
Gala co-chairs are Michelle Beckwith, Cynthia McEldowney, and Concetta Maceo-Sims.
The PAWS Gala is also recognized for showcasing one of the island's largest Silent auction. As such, guests can look forward to bidding on an impressive and diverse selection of quality items – all beautifully displayed throughout the silent auction area.
The GIHS is an open admission, non-profit shelter, serving Galveston Island. All proceeds from this event will benefit the daily operations and maintenance of the shelter along with helping to ensure that the organization's many vital community programs/projects can continue. Those programs/projects include robust adoption initiatives, spay/neuter assistance, micro-chipping and vaccination clinics, our "safe at home" program that helps pet owners keep their pets, and disaster response. For more information about the shelter, its community-wide programs, and activities, or to make appointments concerning adoption, call 409.740.1919 or visit online at galvestonhumane.org.
The Galveston Island Humane Society was founded in 1981.  Located at 6814 Broadway, the shelter is currently open to the public Monday-Saturday, from 10am -5pm.
For additional information concerning sponsorships and to purchase tickets for the 20th Annual PAWS Gala, call the Galveston Island Humane Society office at 409.740.1919 or visit online at galvestonhumane.org/events.  The reservation deadline is Friday, September 17.
Guests will again have the opportunity to take advantage of complimentary Uber Rides from the PAWS Gala venue to their residence on Galveston Island.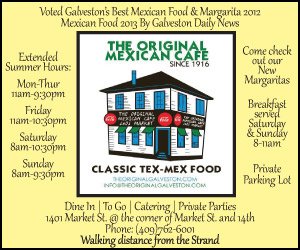 ---