The Spice & Tea Exchange®, located in the Rosenberg Building at 2309 Strand, is now open. Shop more than 140 herbs and spices, 75 hand-mixed blends, naturally-flavored sugars, exotic sea and mineral salts, loose-leaf teas, gourmet gifts, and accessories.
Galveston's Victorian architecture and beautiful beaches drew franchisee, Peter Heim to Galveston from Lafayette, Louisiana. Peter and his wife, Tammy, also have a location of The Spice & Tea Exchange® in New Orleans, Louisiana.
"We will provide a unique spice and tea experience by immersing our guests in rich and vivid sights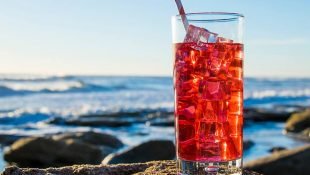 and smells," said Heim.
The design of the store follows the framework of an 18th century trading post. Nautical antique fixtures and displays highlight the open and airy fresh-market feel, along with heavy wooden beams used for shelving and floor displays.
For more info and updates go to spiceandtea.com/galveston or find them on Facebook at TSTE Galveston.
About Mitchell Historic Properties, Inc.
Mitchell Historic Properties oversees the Galveston properties owned by the Cynthia and George Mitchell family, including three hotels, The Hotel Galvez & Spa, The Tremont House, and Harbor House Hotel & Marina, as well as, commercial and residential properties located Downtown and at Pier 21® along Galveston's historic harbor. The Mitchell's ongoing preservation of Galveston's historic Downtown helped spark the resurrection of The Strand National Historic Landmark District and Pier 21® as a tourist destination. For leasing info go to MitchellHistoricProperties.com or call (409)761-4110.
---