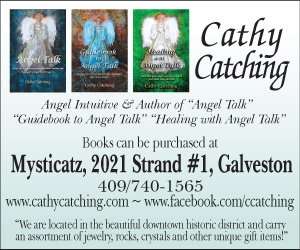 ---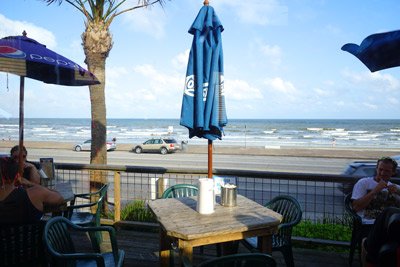 Written by Kimber Fountain, Photos by Christa Schreckengost
If anyone should inquire as to the busiest spot on the Island, in essence, they have already answered their own question. That spot is The Spot, one of many restaurants on the Seawall yet nearly alone in its mass appeal as the go-to place for visitors to the Island. However, despite the demographic logistics of its patrons, the Island Famous, Inc. restaurant and hospitality family which includes eight different concepts, is all Galveston. The secret to The Spot's outrageous success is in its fearless translation of the tenets of Island life into its business operations: generosity, creativity, and community.
In the late nineties, several houses on the piece of land currently occupied by The Spot were slated for demolition to make way for a parking lot. Instead, Marion and Diane Duzich intervened, purchased all of the houses, and then proceeded to put them all together to form a complex. The Spot was officially opened on one side of the complex in 1998. In 2002, the restaurant was losing money every day and so the Duzichs decided to sell. Longtime employee Dennis Byrd would then make a decision that would forever change the fate of the restaurant.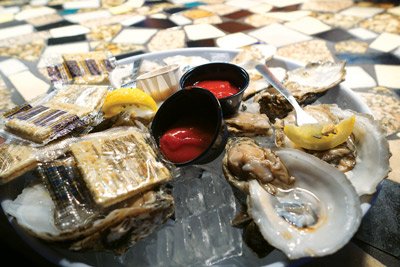 "Dennis tells the story of how Marion told him, 'Don't buy it!'" says current Director of Operations and Food & Beverage Concepts Lauren Desormeaux. "He told them, 'Just let me try it out for a month and if it doesn't work I will give it back to you,'" she laughs. "This is the only job Dennis has ever had. He was a busser, a dishwasher, a cook, a cashier…and it is really great to work for someone who really knows the restaurant and has been there in all the positions." Needless to say it did work for Dennis, and it kept working.
One of the buildings was used only as a gift shop, but in 2005 Dennis decided to convert it into the 'Tiki Bar,' what would become merely the first of many additions to the bar and restaurant family. "That totally changed the business," says Lauren, who has been with Dennis since 2007. "It really transformed the restaurant, and gave Dennis an opportunity to re-invest in the property. We were able to upgrade the tables and chairs, add flat-screen televisions, and then purchase all of the big sporting events."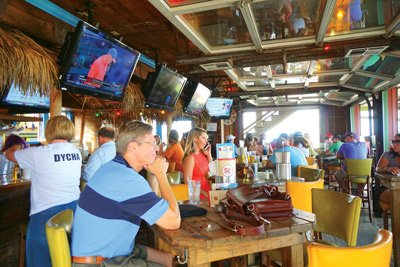 In 2009, the bar 'Drip' was opened as a 2-story bar with a Las Vegas nightclub feel, at the back of the complex that previously held an insurance office and an upstairs apartment. "But it really didn't do as well as we had hoped," remembers Lauren, "and so we all got together and said, 'what can we do here?'" The downstairs level of 'Drip' is the first thing guests see when they walk up, so Lauren remembers it being very important that they really draw people in. Thus a new bar, 'Squeeze,' was born. This margarita and tequila bar has a bright but relaxing Southwestern flair complete with Spanish-tiled tables and old van seats converted into booth seating. 'Rum Shack' came next as Dennis decided to cut the roof off the Tiki bar and build a massive 1500 square foot palapa complete with a catwalk connecting it to 'Drip.' At its grand opening in 2011, Lauren remembers, "It was so packed the bussers couldn't even get through to restock beer, the people had to help pass boxes over their heads to the bar." Finally in 2013, the 'Drip' concept was dropped altogether and the upstairs area above 'Squeeze' was converted into 'Sideyard' with swings, tables with game boards, and artificial grass for a homey, backyard feel.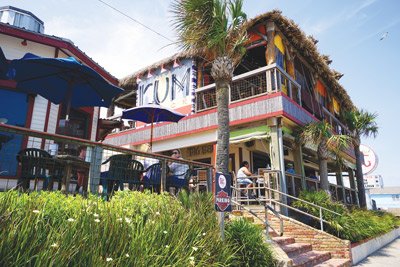 "We have five different venues, and they are all unique," Lauren explains. "We can capture all different demographics in one location, it is really special." Each facet of the complex even has its own drink menu which includes specialty cocktails designed by former Bar Manager and current in-house teacher and Mixologist/Consultant Marjorie Aceituno. "All of our drink recipes are proprietary," remarks Lauren. "They are ours, and you can't get them anywhere else."
In addition to the unstoppable creativity of Dennis' team, another very important facet of the business's culture is the camaraderie and appreciation constantly cultivated amongst the staff. Lauren created the position of Team Builder herself, which holds the sole responsibility of doing just that. "Dennis sets aside a certain budget that is solely dedicated towards employee morale." Treats and rewards for the staff include gift cards or pizza parties, and even vacations to Disneyworld for employees to celebrate their 10-year anniversaries with the company, a feat which is not uncommon. "If our employees are happy, then our customers are happy," Lauren says emphatically. "The culture we have translates into the experience that the guest has."
The Spot is located at 3204 Seawall Boulevard and is open Sunday-Thursday 9am-10pm, Friday and Saturday 9am-12 midnight.
Tiki Bar is open Sunday-Thursday 10am-12 midnight, Friday and Saturday 10am-1am.
Squeeze, RumShack, and SideYard are open every day 12 noon-1am.
Additional, Island Famous, Inc. concepts include the Doubletree by Hilton-Galveston Beach, Foxtail Restaurant, and Longboard Pool Bar – all located down the road a bit at 1702 Seawall Boulevard.
You can find more info online for all of Island Famous businesses at www.islandfamous.com.
---
#galveston #galvestonmusic ‪#‎LoveGalveston #‎MyGalveston #lolokaigalveston #galvestonsurf #Galveston #mygalveston #surfboards #galvestonrestaurants #thestrand #galvestonbeach #galvestoncruise #artwalk #downtowngalveston #elissa #galvestonhistory #galvestontours
‬
---