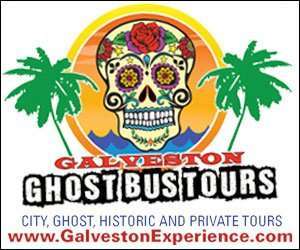 Getting around on the island is easier than ever these days, and what better way to do so than to ride one of Galveston Rubber Wheel Trolleys!
Until Memorial Day, the hours of operation for the Galveston Rubber Wheel Trolleys ("Galveston Trolleys") are 11am-7pm Monday-Thursday, and 10am-10pm Friday, Saturday, and Sunday.
Summer hours (after Memorial Day) are 10am-10pm daily.
The fee to ride is $1 for adults, and minors who are accompanied by adults can ride for free. Riders will need to bring exact change to place in the fare box; drivers do not have the ability to make change.
The trolleys pass each stop on the trolley route every 30 minutes. You can jump on or jump off anywhere along the routes. Stops will take you from Stewart Beach along the Seawall to Moody Gardens as well as down 25th Street to numerous stops throughout historic Downtown.
Those interested in utilizing the service can go to galvestontrolley.com for a complete list of stops.
The Seawall Route travels between Moody Gardens on the west end to Stewart Beach on the east end and back. Many stops are available along the way. You can transfer to the Downtown Loop at 21st and Seawall.
On the Downtown Loop, the trolley travels between The Strand and the Seawall. North and southbound stops are available on 25th Street, Postoffice Street, 20th Street, and The Strand.
Damaged during Hurricane Ike, the Island's original vintage Rail Trolleys are being repaired and will soon be traveling the Downtown Loop between The Strand and the Seawall with a connection to the Seawall Loop.