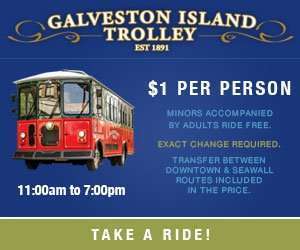 Every Wednesday-Saturday (7pm)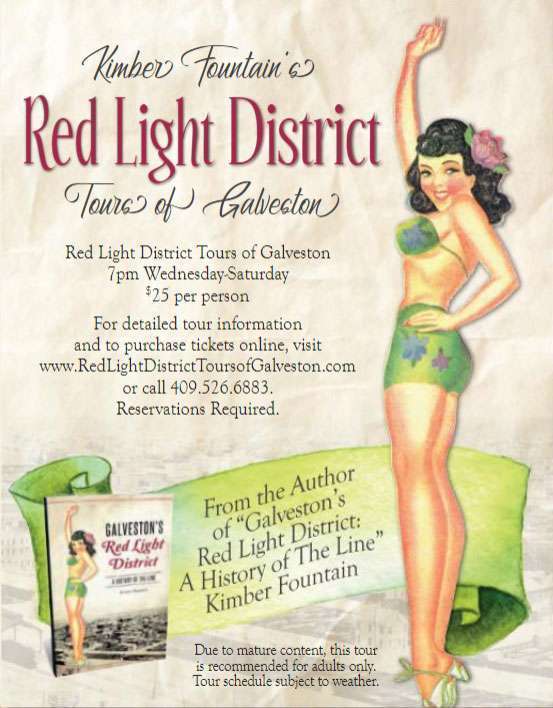 From the author of the book comes a wonderful tour and a riveting journey through the forgotten parts of downtown Galveston that were once bustling with wild parties and generous offerings of hourly love.
Join renowned author and speaker Kimber Fountain as she brings to life the tales – both tragic and triumphant – of Galveston's Red Light District: A History of The Line
.
Known today as a colorful resort destination featuring family-friendly entertainment and a thriving arts district, Galveston was once notorious for its flourishing vice economy of illegal liquor and gambling and an infamous red light district called simply, "The Line."
This unassuming five blocks of Postoffice Street came to life every night and remained a stubborn mainstay of the island cityscape for nearly seventy years. In the late 1950s, the era was known as the "Free State of Galveston" finally came to an end, and today, almost all that remains of its history has been sensationalized and marginalized.
Galveston was more than just a city of "gangsters" and lewd women,  and Kimber Fountain pursues the authentic, sequestered story of women who wanted to make their own rules and the city that wanted to let them.
Tours are every Wednesday-Saturday starting at 7pm. Tickets are $25 per person and can be purchased online at redlightdistricttoursofgalveston.com in advance or at the start of the tour (cash only).
Reservations are required for cash/onsite tickets, and both online ticket purchases and cash reservations must be made by 5pm the day of the tour.
The tour meets on the north steps of the old Galveston Post Office at 601 25thStreet (corner of 25th and Church St.). Meet at the north steps located on Church Street side.
Tours begin promptly at 7pm. Please arrive at least 5-10 minutes early to ensure ample time to park and/or purchase onsite tickets. Due to mature content, this tour is strongly recommended for adults and older teens only. Tour content will not be censored for younger audiences, and teens and children must be accompanied by an adult.
Signed copies of Kimber's books  Galveston's Red Light District: A History of The Line
and Galveston Seawall Chronicles  will be available for purchase (cash or credit) at the conclusion of the tour.
For more info go to redlightdistricttoursofgalveston.com, email GalvestonRedLightTours@gmail.com, call or text (409)526-6883.


---