The Galveston Children's Museum is an Island resource that attracts families and serves the community with fun for children in all areas of education and offers self-directed activities promoting science, literacy, math, and the arts. It showcases dynamic exhibits targeting a primary focus group of children ages 2-10 and conducts special programming for children of all ages. 
The Galveston Children's Museum is located at 2618 Broadway St., Galveston. For more info go to galvestoncm.org or call (409)572-2544. 
Saturday Camps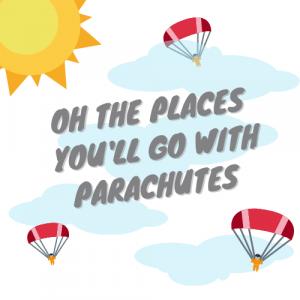 Saturday, January 23rd – Oh, the Places You'll Go with Parachutes! Ages 4 and Up. Dr. Suess is our inspiration for this camp to fly from new heights and design even beter canopies for a flight lighter than air!
Saturday, January 30th – Legos Challenge – Ages 4 and Up. Not your ordinary LEGO Camp – Oh NO! You will amaze yourself with contraptions you will design and build!
Saturday, Feb 6th – Maker Camp  Ages 6 and Up. Who doesn't like getting or gifting handmade cards? Making paper circuit cards is the perfect union of STEAM. Let kids unleash their creativity as they experiment with paper circuit cards that really light up!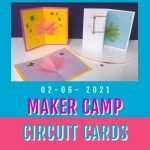 Saturday, Feb 13th – Sewing Camp – Ages 7 and up. A stitch in time…makes really cool Valentine's pillows to give and keep. Learn to operate a sewing machine and sew some really handy stitches for yourself.
Saturday, Feb 20th – Robotics Camps – Ages 6 and Up. LEGOTM We Do Robotics is here again! Build a better Rover and soup it up! The challenge will be to make it better and stronger!
---