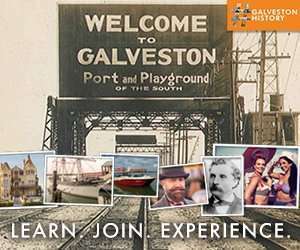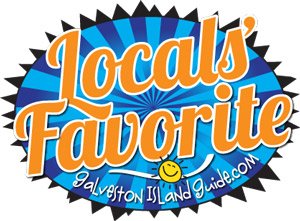 By Kimber Fountain, Photos by Christa Schreckengost
The long chill of this year's winter has finally given way to the burning heat of Texas summer, when sidewalks seem to glow like embers and the heat waves ripple above the asphalt, when the thermometer raises and the thermostat lowers. But across the Island businesses everywhere are helping you beat the heat in the best way possible, with big scoops, and cones, and cups, and even buckets, of the coolest, sweetest treat around: ice cream. And like just about everything, Galveston does it with more creativity and artistry than anyone else. This isn't just ice cream, it's Island ice cream.
Hey Mikey's
To sum up the creativity and ingenuity dished out at Hey Mikey's Ice Cream, one need only use three words: Ice Cream Nachos. Large pieces of their homemade waffle cone are piled high with your choice of four different scoops of ice cream and four different toppings, a presentation that is even more clever than it is delicious and is a perfect embodiment of this one-of-a-kind creamery. Mike Bouvier, along with his wife Kathy and sons, Robert and Nick, just moved their family operation downtown to Postoffice Street and celebrated their Grand Re-Opening on June 7th. "My dad used to make ice cream in our garage," Robert remembers, "and then we had a trailer and we would sell it to the people in our town." That town was in Idaho, but after a vacation to Galveston the family chose to make it home and soon after their arrival opened their very first Hey Mikey's storefront at the intersection of 9th Street and Postoffice.
Mikey makes all of the ice cream on site, in the store, and dreams up the unique and delectable flavors himself with a little assistance from the chalkboard, where guests can suggest their own flavor combinations. Some of their most popular varieties are Irish Car Bomb, Bailey's flavored ice cream with fudge, chocolate chips and pralines; and Caramel Crunch, a caramel ice cream blended with bits of English toffee (Mikey's favorite). In a perfect combination of fire and ice cream, check out the Chocolate Chipotle made with real chipotle peppers, and for the Maple Bacon ice cream, Mikey cooks up seven pounds of bacon, crystallises the maple and blends it with maple flavored ice cream. The Red Velvet and German Chocolate cake ice creams have real homemade cake mixed in, prepared by Kathy, who will soon add her own dessert case to the shop where she will feature cobblers, fried pies, chocolate chip cookies and brownies.
Other frozen treats available at Hey Mikey's are homemade Italian Ice (dairy-free), as well as Sno Cones in a variety of traditional flavors along with specialties such as Cajun, Cola and Red Velvet Cake. Ice cream sandwiches are made with homemade cookies, and of course milkshakes, floats and sundaes can be made with any ice cream you prefer. But the big daddy of them all is "The Bucket," a plastic Hey Mikey's pail filled to the brim with six scoops of ice cream, six toppings and finished off with a brownie and a chocolate chip cookie.
2120 Postoffice Street | (208)602-3286 | www.heymikeysicecream.com
Hours: Tuesday-Thursday 12-9, Friday and Saturday 12-10
Star Drug Store
Although no longer the place to fill a prescription or purchase cough syrup, Star Drug Store doles out a big dish of nostalgia in keeping with its theme of a simpler time, complete with counter seating and a full soda jerk fountain that will surely cure any ailment. Star's ice cream is made fresh daily at a small, locally owned creamery in Santa Fe called Sweet Dreams and is served up in a variety of different concoctions.
The Banana Split is one of the most popular, with three flavors of ice cream smothered in chocolate, strawberries, pineapple, and topped with real whipped cream, nuts and a cherry. Star is one of the only places to produce authentic malts, as well as the Egg Cream, made with chocolate syrup, milk and soda that is frothed to perfection. Traditional milkshakes are joined by the Go Nuts! Shake, which blends a heaping spoonful of fresh peanut butter into either chocolate or vanilla ice cream. Ice cream sandwiches are made with your choice of chocolate chip, macadamia nut, or oatmeal raisin cookies, and of course the offerings would not be complete without old-fashioned fountain sodas, choose from Lime, Grape, Chocolate, Cherry, Strawberry, or Vanilla.
510 23rd Street | (409)766-7719 | www.galvestonstardrug.com
Hours: Kitchen Daily 8:30am-3pm, Soda Fountain Daily 8:30am-4pm, Sweet Treat Happy Hour Daily 3pm-4pm
Island Smoothies
Ice cream is definitely on the menu at the Island's only dedicated smoothie shop, but as an added bonus, the perfect combination of cold and sweet is available without the guilt of cream and calories. A wide variety of fresh fruits are blended up daily in endless combinations, like the Pineapple Punch, an exotic trio of pineapple, kiwi, and strawberry; or the Amazing Apple Twist, a blend of fresh apple juice, strawberries, pineapple, kiwi, banana, mango and peach. Smoothies also have the option to be made with ice cream, or you can add protein for a complete, portable meal.
Island Smoothies also features butter pecan, cookies & cream, chocolate, and strawberry ice creams, available in a waffle cone and with a variety of toppings. They make Sno Cones in all the favorite flavors, too, such as cherry, grape, green apple, pina colada, strawberry, blue bubblegum and cotton candy. Island Smoothies is the perfect crowd-pleaser combination, where it is just as enjoyable to avoid a guilty pleasure as it is to find one.
2412 Seawall Boulevard | (409)621-1062
Hours: Daily 10am-late evening (varies)
Sugar Bean
Somewhat hidden away in the Evia subdivision, Sugar Bean is a place right out of a storybook with its bright colors and cozy feel. And now its welcoming glow and cheery ambiance have reached perfection with the recent addition of homemade milkshakes. Made from Blue Bell Ice Cream with a real, old-fashioned style milkshake mixer, Sugar Bean's shakes are stirring up an endless array of flavors to beat the summer heat. Enjoy a coconut, butterscotch, or peppermint shake on their front patio as you admire Evia's modern imaginings of Victorian architecture, or enjoy a hazelnut or toffee nut shake on the back patio with a lakefront view, or sip on a toasted marshmallow milkshake as you walk across the bridge and over the lake to their gazebo.
Sugar Bean is also a full-service coffee bar with frozen coffee drinks, gelatos, pastries and beer and wine. And while you are there, pick up a punch card to earn your way to a free drink!
13 Evia Main | (409)744-5555
Find them on Facebook and Instagram
Hours: Monday-Saturday 7am-7pm, Sunday 8am-7pm
LaKing's
Generation after generation, Strand-goers have made their way to the one place that thankfully, never changes. LaKing's Confectionery is a standard of Galveston, whose 1930s style ice cream parlour is seemingly always teeming with people looking for the next best sweet. Known for making their own saltwater taffy, LaKing's also makes their own ice cream in-house, and with its dense and supremely creamy texture it is surely one of the best you will ever have. They produce traditional favorites like Mint Chocolate Chip, Rocky Road, Butter Pecan, and Chocolate Chip Cookie Dough, but also raise the standard with their specialty flavors such as Amaretto Almond, Lemon Custard, Coffee Bean Flake, Peanut Butter Chip, Banana Walnut, Cheesecake, and Strawberries and Cream, made with large chunks of real strawberries.
LaKing's also has a complete Soda Jerk Fountain, where they produce malts, milkshakes and ice cream sodas. Banana splits, sundaes and ice cream floats are also available.
2323 Strand Street | (409)762-6100
www.lakingsconfectionery.com
Hours: Sunday-Thursday 10am-7pm, Friday 10am-8:30pm, Saturday 10am-9:30pm
Rita's Old-Fashioned Custard
Rita's Old-Fashioned Custard, a desert similar to soft serve ice cream, is rich and creamy and described by customers as "velvet on your tongue." Available in a cup or cone, these wonderful creamy delights are sure to satisfy. Flavors vary daily but standards like Vanilla, Chocolate and Strawberry are always available.
Rita's is a 2014 Winner of TripAdvisor's Certificate of Excellence based on their five-star rating by their guests.
Rita's also offers Misto shakes and Blendini deserts with cookie or candy inclusions. Individually brewed cups of specialty coffees, teas and Dove hot chocolates are also available.
6026 Seawall Blvd. | (409)744-ICES
Open Sunday through Thursday 11am to 10pm and Friday & Saturday 11am to 11pm
The Strand
Not only is the Strand an all-inclusive entertainment destination, with shopping, dining, and fun, it is also collectively a one-stop ice cream shop. One need only walk past two or three storefronts to find the nearest place that will scoop up a big heaping of your favorite Blue Bell Ice Cream. Rocky Mountain Chocolate Factory will cure your ice cream craving, along with their wide assortment of dipped apples and candies.
Nestle Café has two different locations to serve you along the Strand, and Dolphin World, Strand Refreshments and Old Strand Emporium all offer ice cream.
So if all that shopping has you sweating and panting, never fear, ice cream is near.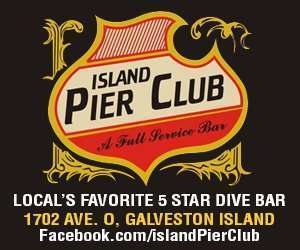 ---