---
Fun in the Sun & Sand in #galvestontx
Galveston Island is home to some of the best attractions Texas has to offer, including Moody Gardens as well as Schlitterbahn Galveston Island Waterpark, and the Galveston Island Historic Pleasure Pier amusement park.
Galveston also offers a plethora of unique museums, including The Bryan Museum, Texas Seaport Museum, Ocean Star Offshore Drilling Rig & Museum, and Galveston Railroad Museum.
Having one of the largest and most well-preserved concentrations of Victorian architecture in the country, Galveston allows visitors to explore the island's interesting history by touring one of its popular historic mansions.
Getting Around the Island
From the harbor to the Gulf and from East End to West, you'll find it quite easy to get where you're wanting to be while on the Island. A variety of ways is listed HERE.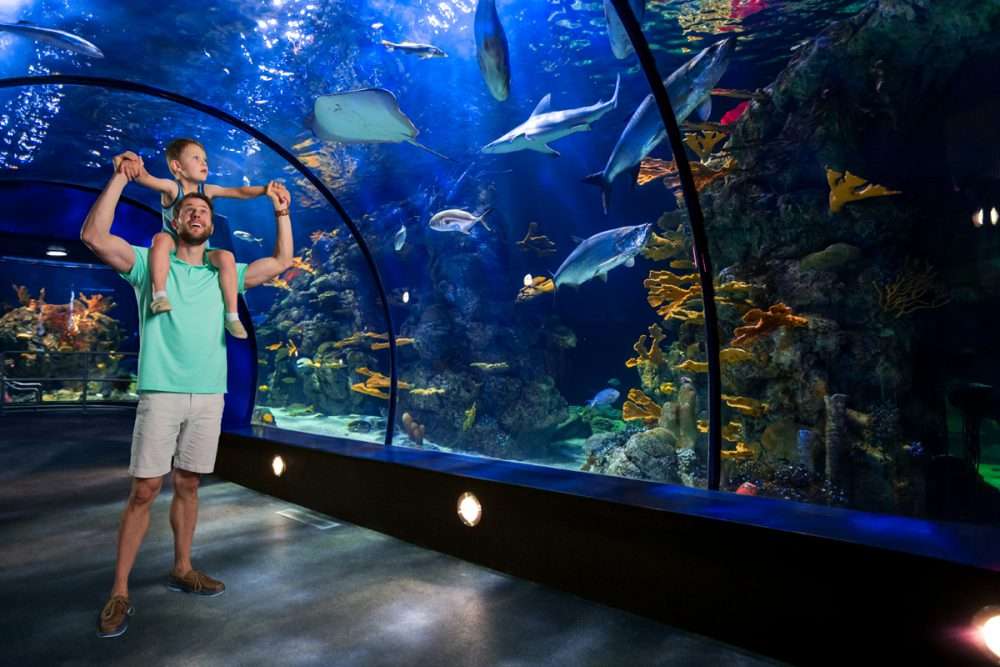 From the secrets of the rainforests to the ocean's depths, a world of wonder awaits. Attractions include the Aquarium Pyramid, Rainforest Pyramid, 3D and 4D theaters, the Colonel Paddlewheel Boat, and for a thrill, a ropes course & zip line.
Beats on the Beach takes place Saturdays from June 17 – August 5
Join the fun at Palm Beach from 6 – 9 p.m. as Moody Gardens brings your favorite music to Galveston's only white sand beach. Beats on the Beach will feature a variety of fun DJs and Live Bands! The family-friendly event is great for all ages giving guests the opportunity to get up and dance or relax along the Lazy River. The Shoreline Grill is open with a great menu and cocktails from the bar. Individual admission tickets are available or it is included with a Value Pass.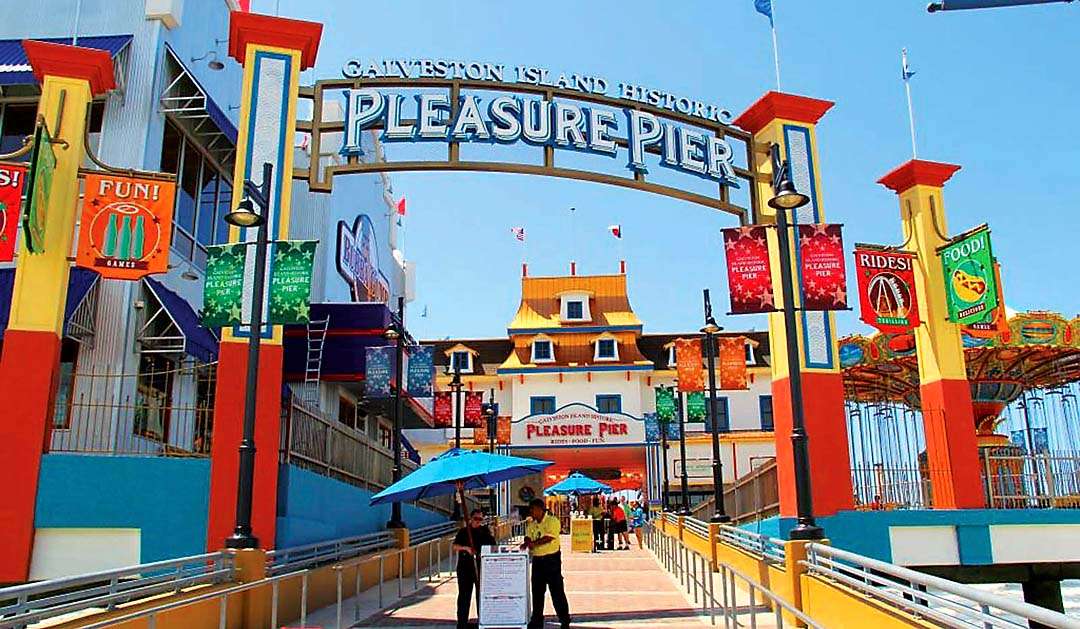 One of the few spots in the world with this many rides over water! Fly over guests on the pier or soar over the Gulf of Mexico. There is a Kiddie Big Top Area, Midway Games, Party Zone, and Brew Station. There is even a stage for live music and entertainment.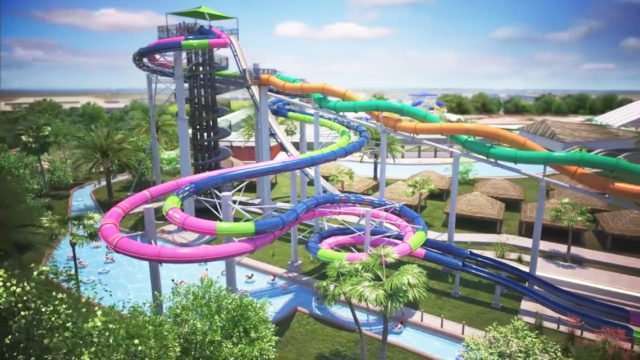 Cool off and BLAST OFF this summer at our waterpark near Houston on beautiful Galveston Island. From mild to wild, there's something for everyone at Schlitterbahn Galveston.
Rivers connect for a mile of fun through three distinct park sections at Schlitterbahn Galveston. The waterpark is a thrill seekers' paradise with high-thrill speed slides including Rohr!, MASSIV, and the immersive Screaming Serpents body slide. Each section has raft rides, pools and water coasters with great picnic pavilions and pint-sized water playgrounds for kids of all ages. If you are looking for a way to cool off or fun things to do in Galveston, we have the hottest, coolest rides around.
The waterpark features an exciting collection of water slides, wave rivers, and water coasters. A one-mile river connects the three distinct sections and has four high-trill speed slides including Rohr!, Cliffhanger, and the immersive Screaming Serpents body slide.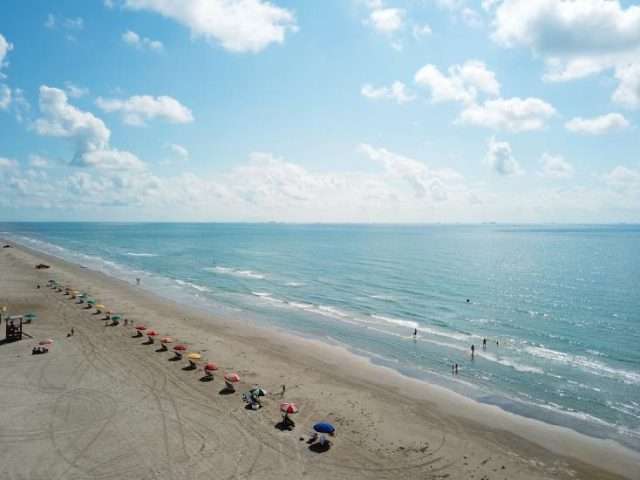 Whatever your sun-seeking fancy, Galveston has a beach for you!
The 32-mile-long barrier island known as Galveston is believed to be over 5,000 years old. The earliest residents to live on its beaches were the Karankawa, a Native American tribe that spanned the entire Gulf Coast, estimated to be here as early as the 1400s. Cabeza de Vaca was rumored to have marooned here in 1520, and of course, Galveston's most infamous celebrity Jean Lafitte arrived in 1817. When Texas was annexed into the United States in 1845, the city began its growth as a center of commerce and immigration, and its soft beaches and calm, warm waters emerged as the 'Playground of the South'. Today, from one end to the other, the beaches of Galveston Island, whether private or public, offer a range of beachfront experiences as varied as the historic tales that are buried in the sand.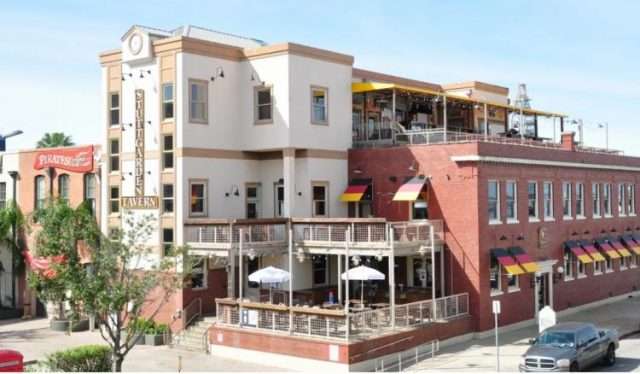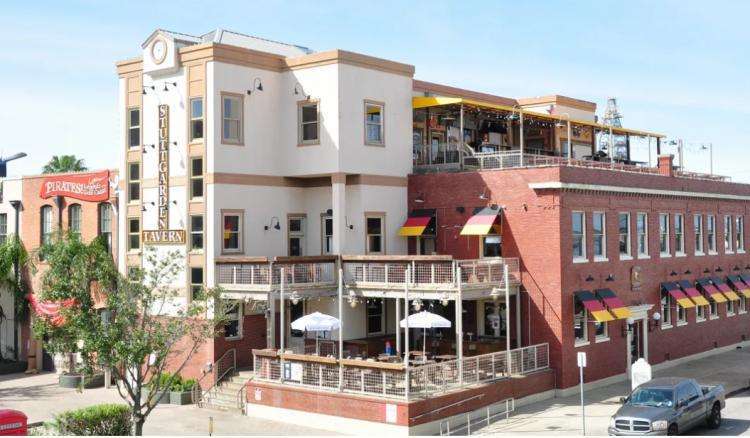 Downtown
The charming Victorian-era buildings of the Historic Downtown District beckon visitors with their ornate iron balconies and whimsical painted signs. Several areas to explore are: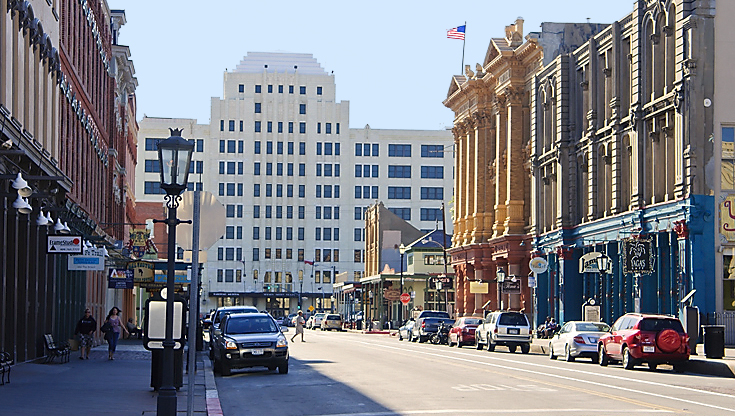 The Strand
Historic Downtown Galveston's main shopping street, The Strand, draws visitors to its diverse collection of boutiques, gift shops, restaurants and attractions housed in majestic iron-front buildings that once made up the "Wall Street of the South." From the old-fashioned candy shop LaKing's Confectionary to the Galveston Railroad Museum and Saengerfest Park, which hosts Music and Movie Nites and other special events, the Strand and its surrounding streets serve as Galveston hub for activities and entertainment. In this area is also the Tremont House, a one-of-a-kind luxury hotel whose southern historic charm and classic beauty never fail to delight its guests.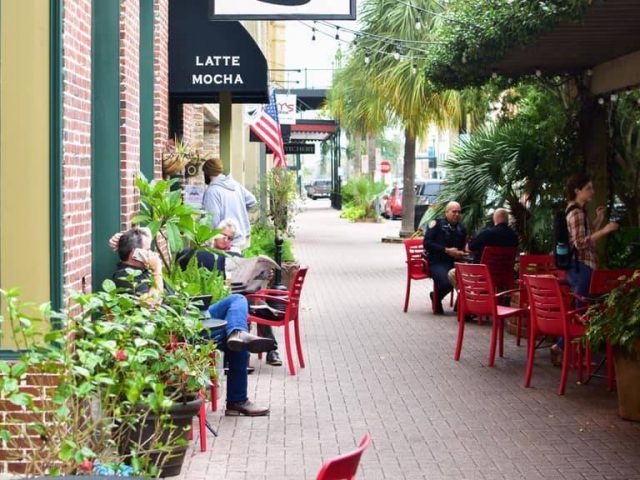 Postoffice District
Marked by its beautiful Victorian architecture and colorfully painted storefronts, the Postoffice Street area is full of charm, offering an enchanting blend of art galleries, boutiques, antique shops, and lively entertainment, including The Grand 1894 Opera House, which is the premier performing arts theater in the Gulf Coast region. This area is also famous for its chic eateries and cozy coffeehouses, including MOD, which has been brewing up fresh coffee for Galvestonians for the past 15 years. This area's artsy atmosphere has made it a fresh hangout for locals and the center of the island's popular ArtWalk held every six weeks.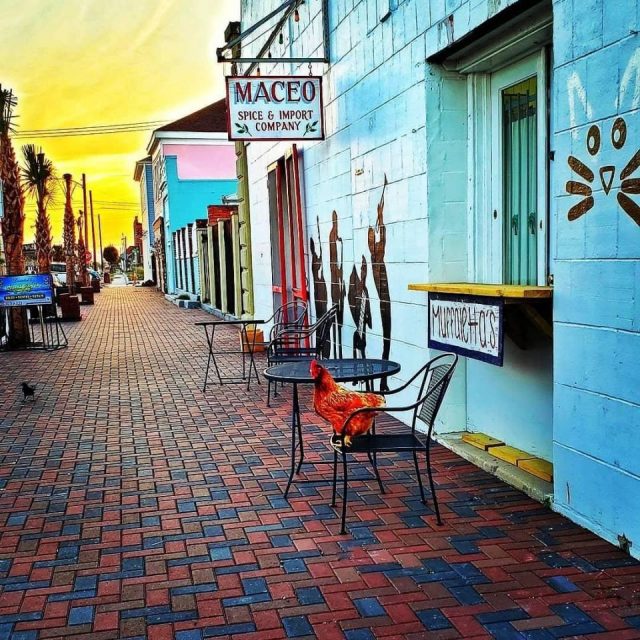 West Market (WeMa)
This burgeoning area west of the downtown district boasts old-fashioned, fabled establishments with lots of room for new tenants. Area anchors include Maceo Spice and Import Company, where visitors can sit at a community table for a new experience every day; cocktail speakeasy Daiquiri Time Out, which features fresh, classic cocktails in a sleek, urban setting; and free-flowing Gypsy Joynt, offering eclectic fare locals crave and evening entertainment.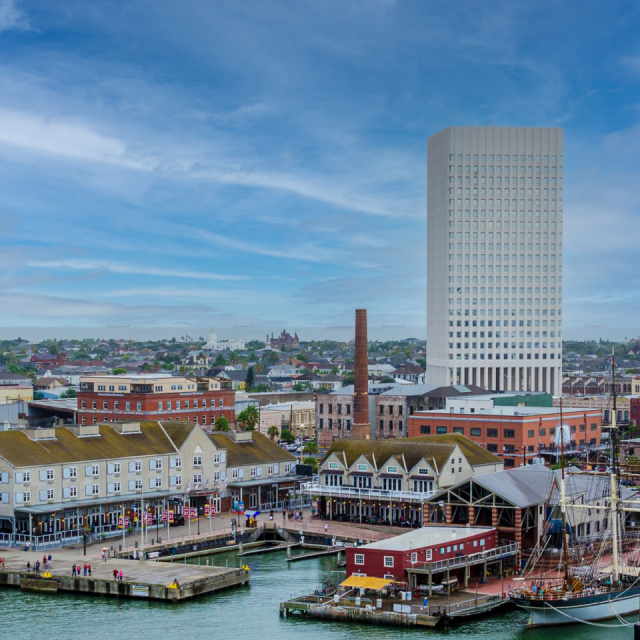 Pier 21
Nestled along Galveston Harbor, Pier 21 offers waterfront views, delicious dining options and a cluster of attractions that showcase the island's cultural and maritime heritage – from the Galveston Historic Seaport and 1877 Tall Ship ELISSA to the Ocean Star Offshore Drilling Rig & Museum.
Several tour companies based at the pier offer wonderful tours of the bay, for those interested in getting out on the water.
Board the Seagull II for historic harbor tours and dolphin tours.
Baywatch offers dolphin tours on their open-air pontoon boats, which can seat 34 people
Galveston Water Adventures offers dolphin tours, exhilarating jet boat rides, and romantic sunset cruises
Pier 21 is located steps away from the Galveston Cruise Terminal.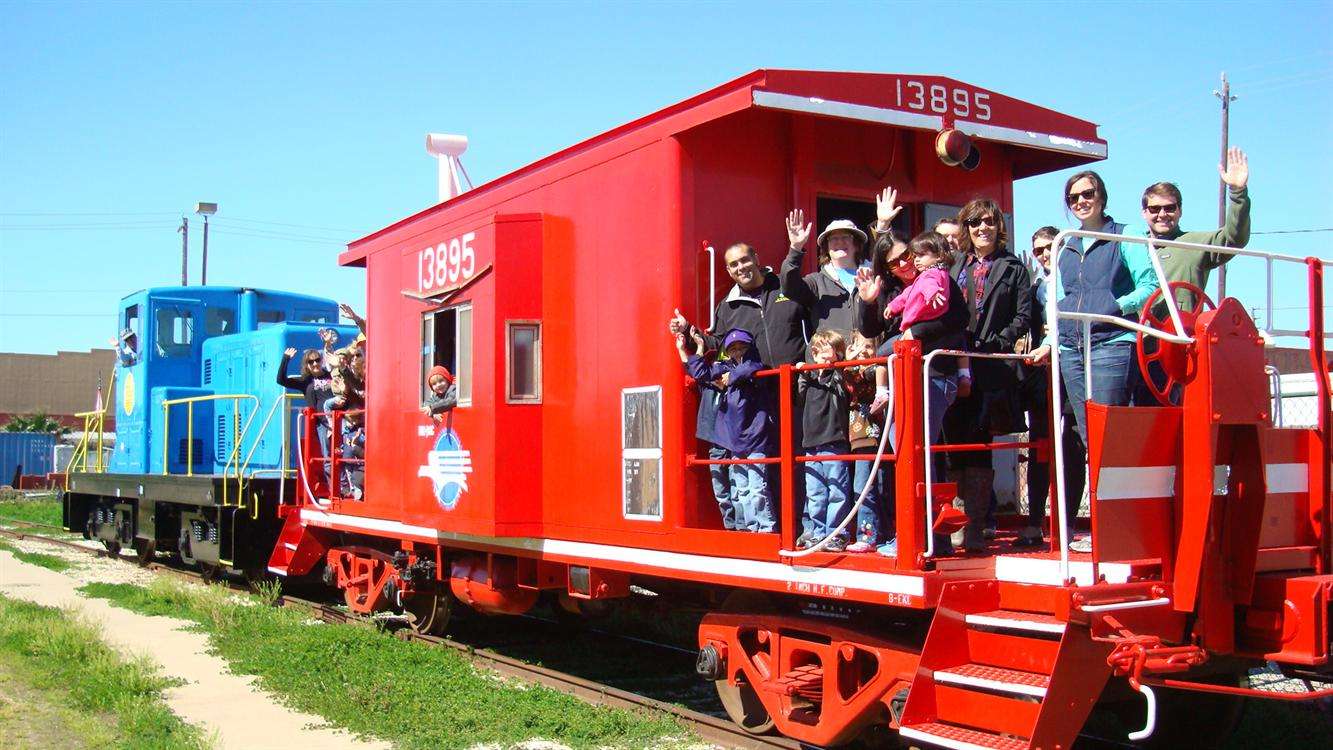 Museums
Discover an island with a storied past at any of Galveston's world-class museums.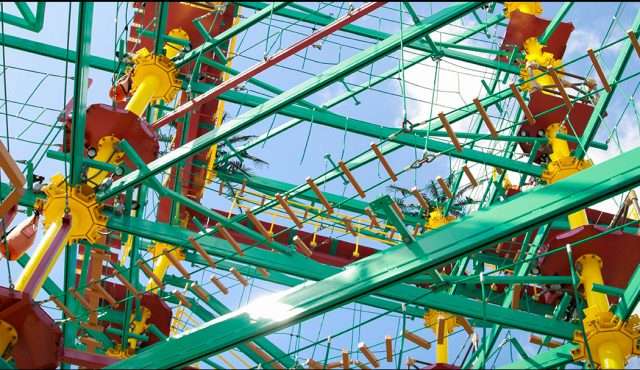 Thrills & Chills
Nothing says summer vacation like fun in the sun, refreshing water adventures, and the thrill of an adrenaline rush – and on Galveston Island all three abound!
---