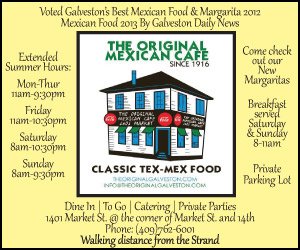 By Rob Lucey
When Hurricane Ike wiped most of the structures off of Bolivar Peninsula in 2008, longtime dining destination Mama Teresa's Flying Pizza was among the casualties. Eight years later, it's found a new home on Galveston Island.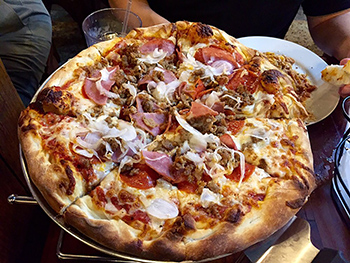 Sal Melilli, a professional mason, built the original building in 1983 on property he'd bought a decade earlier. He and his wife Teresa opened the Italian eatery with their son Carmen, who had just finished college at Southwest Texas University. They combined their years of experience operating Cattleman's Barbecue on 61st Street in Galveston with traditional family recipes to create a popular dining establishment in Crystal Beach.
Sal passed away in 2007, a year before Ike's ill-fated visit to the Gulf Coast.
"That building was supposed to be bulletproof," says Carmen. The structure had withstood a prior hurricane and several storms before being battered by floating houses and other debris during Ike's storm surge.
The only thing that was left was the roof and the sign, and scavengers stole that.
In the aftermath, Carmen took a job managing a League City pizzeria. His mother retired and moved back to New York, and his sister Louise became a registered nurse at the University of Texas Medical Branch.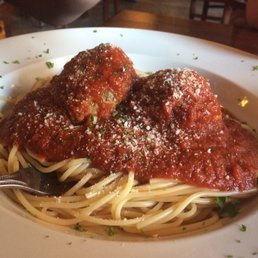 Then last year, Melilli saw that the creole restaurant Bistro Lecroy had a fire and wasn't re-opening. He approached the owner of the 87-year-old building and negotiated a deal.
"I felt it was time to put my mom's name back up in lights," Melilli says. "I liked the spot. It's quaint and the atmosphere is cool. It could be a bit bigger, but we get by."
After installing the pizza oven and making other renovations, Melilli decided he needed a finishing touch to personalize the new location. After spotting the mural on the side of the new Sherwin Williams store on 61st Street, he learned it was painted by a local professional aerosol artist named Gabriel Prusmack.
"I contacted him and told him what I wanted and gave him some pictures to work from," Melilli recalls. "He turned up two weeks before we opened with a box of spray cans. I was a bit worried, but he hung plastic everywhere. I couldn't believe it when he finished."
The result is a mural depicting the original Crystal Beach Mama Teresa's restaurant. Additional pieces portray a view of a cruise ship out of a faux window on the bay side of the island and a view of the Pleasure Pier on the Gulf side out a faux window on the opposite wall.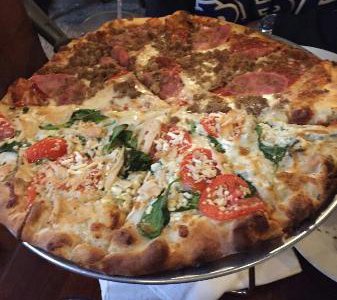 While the atmosphere with the raised ceilings, long bar and brick walls is cozy, it's the food that attracts a steady stream of customers, from those who fondly remember the original establishment to those who happen upon the new eatery for the first time.
Melilli worked with his sister and mother to re-create recipes from the menu at the Bolivar location. His mother's family was originally from northern Italy where recipes are largely cream based. His father's family was originally from Sicily where red sauces dominate.
"All of the sauces are either my Mom's or my Dad's recipes," Melilli says. "My Mom still comes down and tells me the sauce is too sweet or needs more basil. She'll tell me straight up, and I listen. That's why our sign says 'authentic Italian cuisine.'"
Before moving to Texas, he recalls his childhood in New York helping his grandmother make ravioli. "I'd be the one cranking the pasta machine."
Now he says he's in "the happy business" of cranking out pizzas and other dishes.
"Who doesn't like to eat Italian food? It's not that hard," Melilli says, adding that he's always ready to tweak dishes to suit a customer's personal palate. "The word 'no' is not in our vocabulary. People are more educated on food than they've ever been, and they know what they like."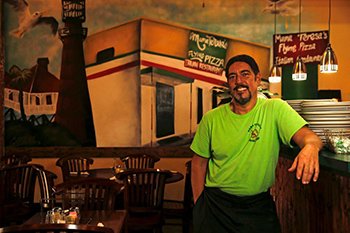 True to the restaurant's "Flying Pizza" name, customers can watch Melilli and his crew hand toss dough into the air before piling on the toppings for thin crust pizzas. About 70 percent of his business passes through the pizza oven.
Once people get past the pizza and into the kitchen, he says the alfredo dishes, lasagna, chicken parmesan and meatballs are all popular.
Given the success of his new location, Melilli refuses to rule out eventually returning to the site of the original restaurant on Bolivar. "I think about it all the time," he admits. "I'd be back in Bolivar if I had a building."
Until then, you can catch the Mama Tersa's Flying Pizza at 416 21st St. near the intersection with Postoffice Street, Tuesday-Thursday 4-10pm, Friday 4-11pm, Saturday 11am-11pm, and Sundays, 11am-10pm.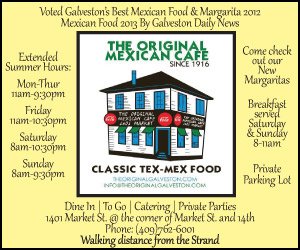 ---